2011 R56, After clock is set, will not save settings.

Created by:
KevinMoore

Posted: Feb 23, 2022 02:04PM
Total posts: 2229
Last post: Nov 18, 2022


Member since:Dec 29, 2004

Cars in Garage: 1
Photos: 9
WorkBench Posts: 0

Is this what you are trying?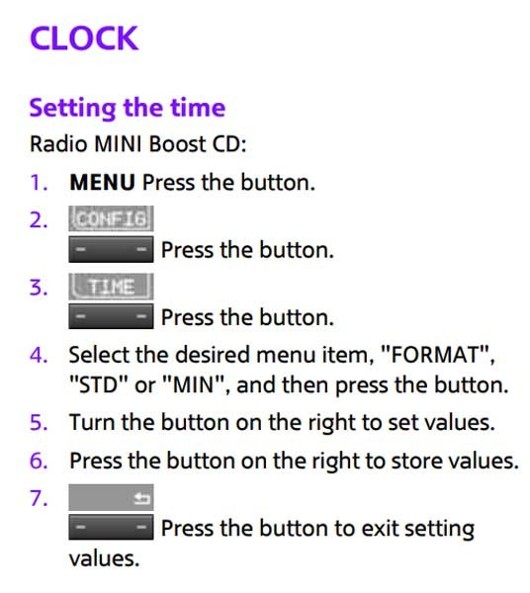 Posted: Feb 22, 2022 02:43PM
Total posts: 1
Last post: Feb 22, 2022


Member since:Feb 22, 2022

Cars in Garage: 0
Photos: 0
WorkBench Posts: 0

I have a 2011 R56, actually not mine, it is my wife's dream car, ice blue, she loves it. After replacing the battery, we noticed that after the clock is set, when I press select to save the settings and back up one menu level, the settings are not saved. I looked online, and there are discussions about issues with the IBS (Intelligent Battery System) but this car has just a normal negative battery terminal, not a box which is an indicator that the car has the IBS. I cannot find any additional info online to suggest what might be causing this issue. If anyone has any feedback, it would be greatly appreciated. We live quite a ways from a mini dealer, so it could be a long time before we would have a chance to have it checked out there.