It was a early morning at the Mini Mania headquarters in Nevada City, Ca. We had MINI's show up the day previous. Anxious participants were scouting to see if people were camping out for prime locations in the front of our facility.
Located in the heart of the gold country in the foothills, Nevada City is in the side of the majestic Sierra Nevada Mountains. Mini Mania's 4 acre facility was to be the stage for the 12th Annual MINI Car show named aptly The Nevada City Adventure.
The morning started off briskly. Dew still saturated the grass field as Mini Mania Staff commenced setting up the shade structures, and pulling out the popular Mini Mania racing Minis of the owner, Don Racine. There were 4 Minis and one good looking Bugeye Sprite that were *technically* the first cars to be there.. But, since they were Mini Mania's, everyone knows those don't count.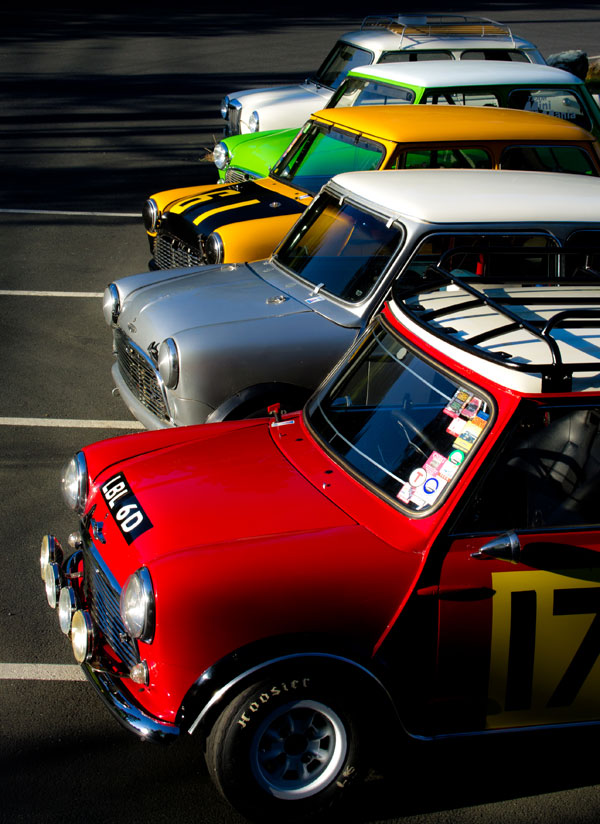 After double checking the showroom, the warehouse, registration and prize booth; The Mini Mania grounds were ready for the 12th NCA. Almost as soon as the clock struck 8am, we had our first caravan of MINI's pull in. You could hear most of them approaching the car before they came into eyeshot. They steadily came in, were guided into their parking spots, and they got registered. Everyone who registered got a FREE Mini Mania goodie bag chocked full of cool stuff for their MINI. Then they could register for our big giveaway this year.. a Weekend in TAHOE, CA. Move a little further down the tables and get some stickers, banner, or other free stuff including the traditional complimentary bag of fresh popped popcorn while you wait for the fresh sausages for lunch and ice cream for dessert.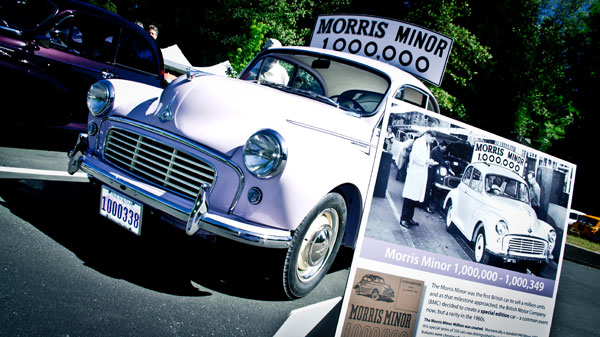 Niello MINI came out to showcase the new MINI Roadster for us. Some really amazing cars made it out. A rare 1mil Morris Minor in that came in lilac and crème, a cosworth engined Mini, vtec swaps, custom mini pickups, MINI cabrio, JCW, coupe, clubman, countryman, you name it. We welcomed them all at Mini Mania! You could hear the howling of every generation MINI on the dyno. People were shooting for high scores of the day. The exhaust notes blended well with the music being played over the speakers. Did we have Music? Yeah!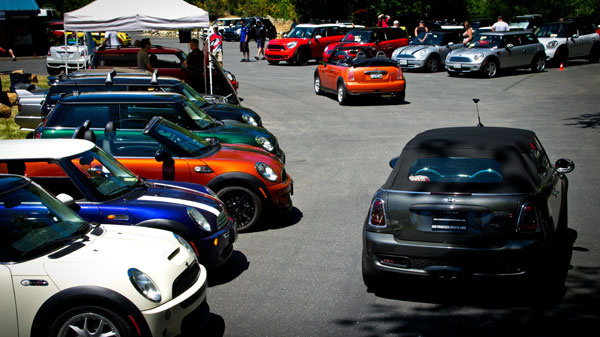 We had a DJ from Denmark who put together a period correct playlist of great music from his underground music collection. His name is the Vinyl Avenger. He even has a radio show on our local radio station, KVMR 89.5fm where he plays nothing but classic vinyl records. Some AMAZING stuff! People were bobbing their heads, and snapping their fingers all day long.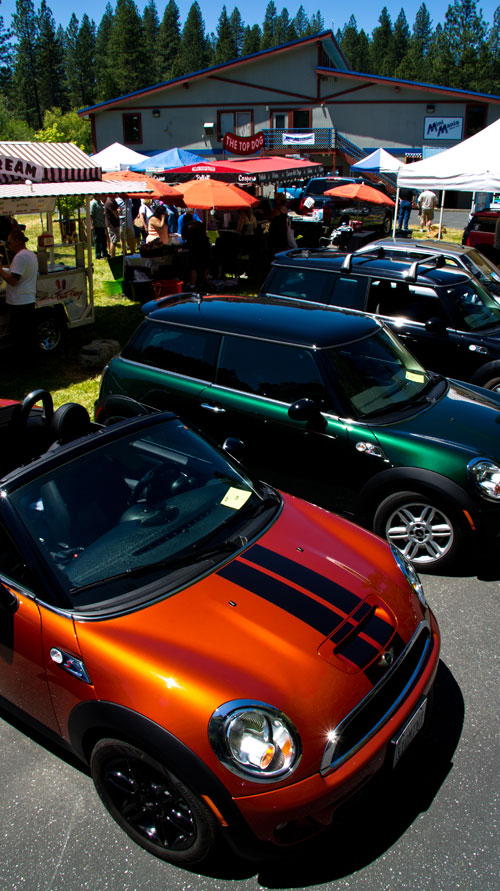 We had a good group of MINIs go on our cruise up to the little town of Washington. The caravan of nimble MINIs got to cut through some great twistys like only the Sierra Nevada Mountains could offer. Sweepers, Closing corners, Opening corners, hairpins, its all on the roads that surround the foothills. We just happened to be on some of the best that Northern California can throw at us. We took a quick breather at the river, and then rounded everyone up for our take over panoramic photo.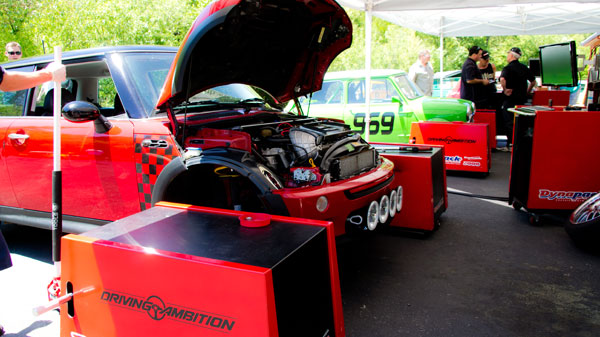 It was a blast… Good Conversation, Good people, and Good times were had by all. Its amazing how many people have the same enthusiasm for their MINI's. We saw a lot of familiar faces this year.. people came from our surrounding areas to Montana, Las Vegas, Southern California, and even our buddy from Bakersfield, CA who was prominently featured atop a surfboard strapped to the top of a Mini in our very memorable "vista point takeover" panoramic picture from last year's NCA.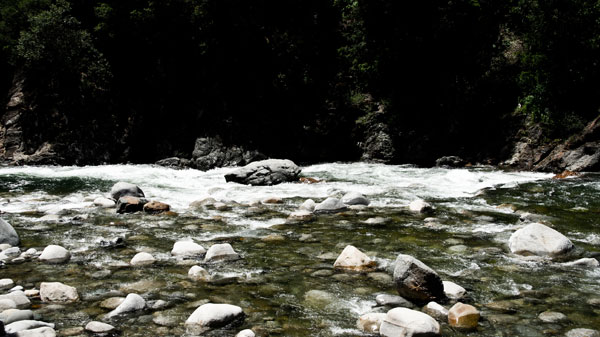 A very big thanks to everyone who came out to our great event. We look forward to seeing all of you again next year! You are coming.. Aren't you?! Where were you for this years NCA?