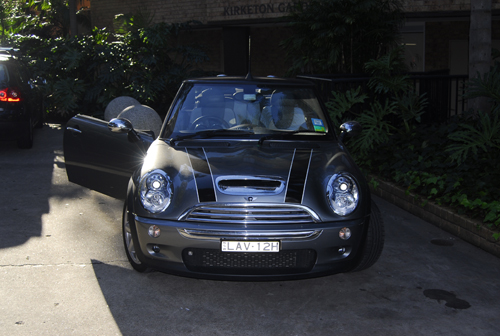 Hi there,
My name is Ana Lavin... my car is a 2008 Mini Cooper S Cabrio.... I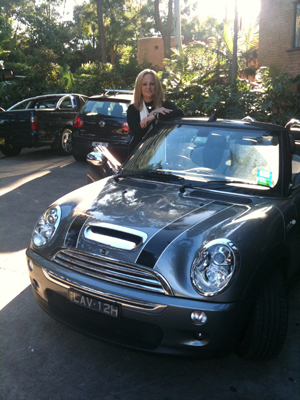 call her mini Lavish as my nickname has been Lavish for the last 30
years and since my Lavish mini is so lavish I thought it only
appropriate to license plate her LAV12H........
This is the second mini I have owned, my previous mini was a 2005 red Mini Cooper S Chilli Cabrio..... she went to Mini Heaven and I
immediately replaced her with my current Mini and Mini Lavish won't be my last mini, I really don't think I could not ever live with or drive
anything but a mini. My mini has the recaro racing car seats added,
chrome pack, racing stripes... absolutely can not live without the
seat heaters!!! and many more accessories that I am addicted to adding to her... as it can be endless with out being OTT.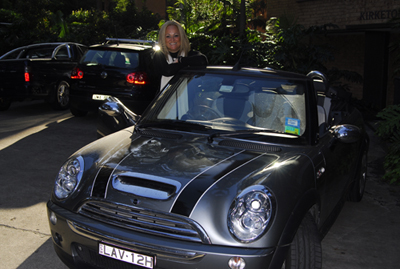 I chose a mini as I used to own a 1971 VW convertible when I was 17 years old, my first car..... and when that car retired I always owned a Japanese car.... when in the market at buying a new car and after doing the rounds of all the makes and models available in a small city car... the searched stopped when I entered my first Mini Garage showroom. I have not only remained very good friends with Kevin that sold me both cars but more importantly have fallen in love with all that is Mini, new and old. My dream would be to buy an original Mini and slowly do her up as well as always having a new Mini to zip around in the inner city.
My first Road trip with her was when i moved to the Northern NSW Coast, Byron Bay with my two cats in the back in cages and we 3 hit the road for a 15 hours drive and the pictures attached are the dirty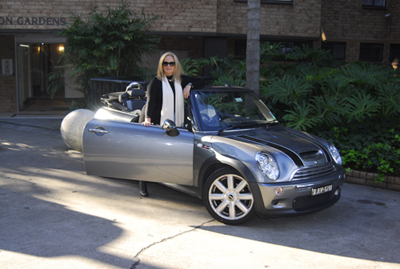 Mini Lavish on her arrival home. It was great to get her off the city roads and giver her a long drive out of 3rd gear and zipping around the city rarely gets you on a stretch of road to drive her close to her limit.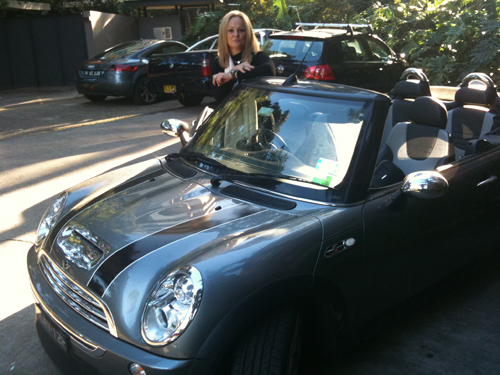 I am a member of all the clubs, mini garage, mini cooper S fan club and all the FB pages that you can6 join that pays tribute and joins a member associate of people who own and love Mini's of all ages and shapes. I plan and joining a club drive as some stage in the near future once I get my cats, my mini and myself settled into my new home back in Sydney City life.
Thank you very much for taking the time to read a short story of one of the loves of my life ...... Mini Lavish and I hope I get to hear
back from you!!!
Cheers,
Ana L