What's in a name: Borg & Beck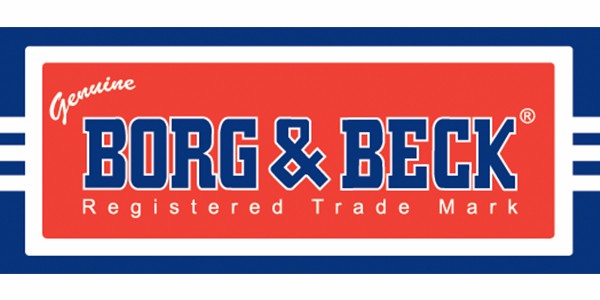 "Over the past few years some companies are claiming to be selling Borg & Beck clutch kits and pieces. These are not boxed Borg & Beck. If the parts you are ordering are not in a Borg & Beck box they are not Borg & Beck, no matter what! If you truly want Borg & Beck, the leader in the British clutch market, make sure it is in a Borg & Beck box".


This statement contains 100% true statements. It is true that a Borg & Beck box will contain a Borg & Beck clutch and that is by definition. (We are excluding the concept of counterfeiting of boxes in this analysis). Without any further information, that could be considered to be the end of the story, but read on if you want to know the whole story.


In the 1920's, three English gentlemen by the name of Edward Boughton, Willie Emmott and Denis Brock formed a company called Automotive Products (AP) with a view to importing and selling American made components to service the fleet of ex-military trucks left in Europe after WW1. In 1928, they obtained a licence to manufacture and sell Lockheed hydraulic braking system components for the British Isles and Continental Europe, and opened premises in Leamington Spa to manufacture them. In 1931, the (English) Borg & Beck Company Limited was set up to manufacture clutches under American patents held by Borg & Beck in the USA. This allowed the company to sell British made Borg & Beck clutches in Great Britain. In 1931, the first block of the new purpose-built factory was opened in Tachbrook Road, Leamington Spa.


The next 70 years were exciting times for AP. Many military vehicles in the war were fitted with AP designed components, plus AP engineered systems also had many applications in the motor sport arena including the clutch fitted to the legendary Jaguar XK120.


Their success was such that in 1958, Borg & Beck manufactured the 10 millionth clutch system since production began, and at this stage 85% of all the vehicles manufactured in the United Kingdom were fitted with Borg & Beck clutch systems. AP was the largest clutch and brake manufacturing organisation in the world.


Times changed for both the brake company, Lockheed, and the clutch company, Borg & Beck, such that by the turn of the millennium, production volumes had declined considerably.
AP was purchased by The Magul Group and in 2009 was acquired by AP Raicam. Raicam Clutch Company is an Italian organisation which had been the Italian manufacturing arm for AP in the latter part of the 20th century. Throughout all this time, the company had sold its products under the name Borg & Beck and was synonymous with the supply of high quality clutch components for a variety of vehicles from milk floats to performance sportscars to armoured vehicles.


In 2011, a well-run British company called First Line acquired the rights from the American Borg Warner Company to use the name Borg & Beck. In 1928, Borg & Beck was merged with Warner Gear and other companies to form Borg Warner, run by George Borg, son of Charles Borg, the founder of Borg & Beck, with Marshall Beck in 1903.
Since 2011, Borg & Beck clutches have been manufactured for First Line and distributed by them.


However, if, for example, you own an MGB, then you may be interested to know that the very same tooling, manufacturing, and assembly processes that were 100% fitment to all MGB's (including MGB GT, V8, and also MGC,) are still manufactured in the same plant and, in some cases, by the same people that made them when the MGB was in production. This product cannot be sold as a Borg & Beck clutch because of the arrangement described above with First Line. However, it is still available from AP Raicam, and Moss Europe Limited is proud to be a distributor of these Raicam clutches, which are identical to the product that was fitted to MGB which was (then) called Borg & Beck. This is also true for TR2/3/3A/4 and many other British classic cars (including almost all original Land Rover models,) as original equipment fit.


This explanation should not be interpreted in any way as a criticism of a Borg & Beck clutch manufactured and distributed by First Line, but I believe that the American company that made the announcement that was quoted at the beginning of this article has made entirely accurate comments, but what is equally true is that the OEM clutch fitted to the majority of British sportscars is still available in the market place, but is promoted and sold under the name of AP Raicam clutch.


Peter Buckles Hanworth October 2014