For Immediate Release May 31, 2009
Braselton, Georgia: The MINI of Charleston Racing sponsored by Mini Mania team driver Robbie Davis had a flawless drive this weekend and not only won the SSB Class race, but finished 6th overall in the combined class 45 mile race. The Showroom Stock Classes were combined with the faster T2 and T3 classes, in addition to the large Spec Miata Class for a total of 32 cars starting the race on the 2.25 mile Road Atlanta race course. Davis used the first Qualifying session on Saturday to scrub in some new tires and using the cooler morning air, Bill Haggerty of Los Angeles, California actually placed his SSC track record breaking Cobalt in front of Rob on the starting grid. However, Rob took less than a lap to get past Haggerty and at the finish built over a 30 second lead over the next closest showroom stock entry. "Crew member Adolph Kosibucki appears to be our good luck charm. When he makes the drive from Jacksonville to join us, we always win. I think I've talked him into another road trip for the Fourth of July race weekend. He must have a rabbit's foot in his pocket", said team manager Brad Davis. Adolph was part of the team that made the clutch and throw out bearing change at Sebring when Robbie moved from 4th qualifying spot to the race win.
This win moves Robbie safely into 2nd place in the South East Divisional standings with 2 wins, a second and 2 3rd place finishes. The team hopes to conclude the regular season with 2 more wins at the Double National race weekend July 4th at Roebling Road in Pooler, Georgia.
For additional information contact Brad Davis 843 402-6551 or
[email protected]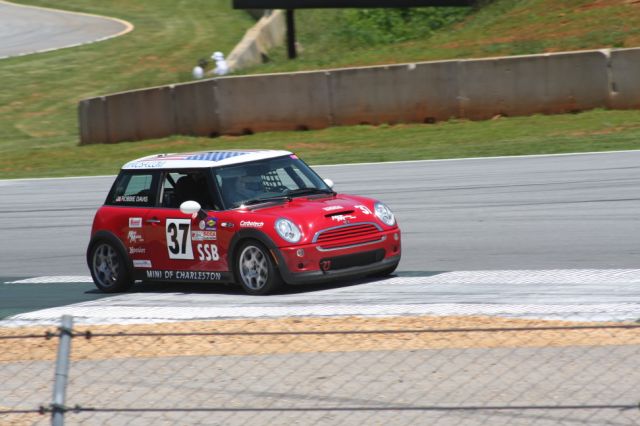 Photos by Brad Davis