The Mini Coopers of Don and Dennis Racine traveled to the fabled Portland International Raceway for the 34th annual Portland Historics Races July 9-11, 2010.
"The Baxter Auto Parts Portland Historic Races celebrated 100 years of Alfa Romeo by hosting a race group comprised solely of cars from the Italian marque. Throughout its rich history, Alfa Romeos have carried hundreds of champions over the finish line and the vintage races at Portland International were no exception.
With its open paddock, the Portland Historics allowed spectators the opportunity to see race cars up close and interact with the drivers and crew. The event also featured a display of more than 700 collector cars and hot rods, a food and wine pavilion, a kid zone, an autocross and a vendor midway.
The Portland Historics is as a fundraiser for the Community Transitional School, a Portland-based organization that provides important educational services to children who are homeless or otherwise at risk of school failure.
Read more: http://www.sportscardigest.com/portland-historic-races-2010-results-and-photo-gallery/#ixzz0u6JB4vX8 "
The "Monty Mini" of Mini Mania, driven by Dennis Racine was entered in the small bore production class against a variety of Porsches, Midgets, MGBs, Elvas, etc. The race for the Monty Mini started from 4th on the grid of 30+ cars and was hard fought until the last laps with Dennis taking the Mini to victory.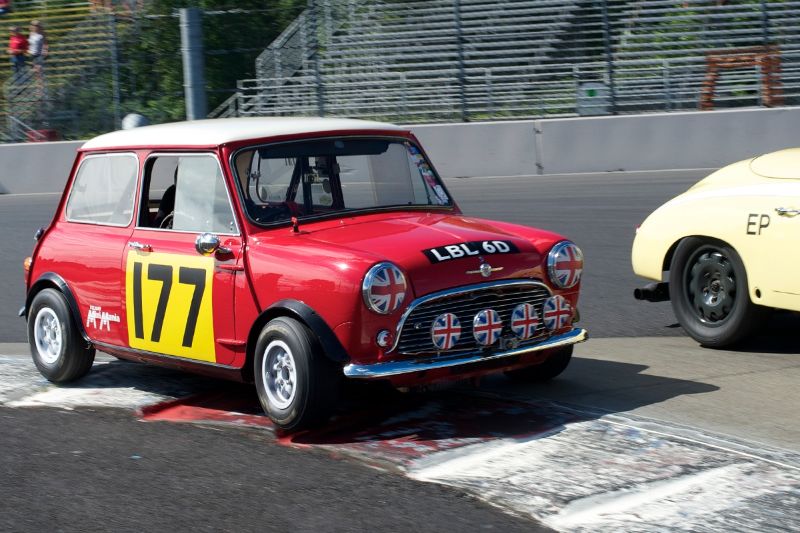 This period correct Mini still runs on 10" wheels and original Cooper S 7.5" Disc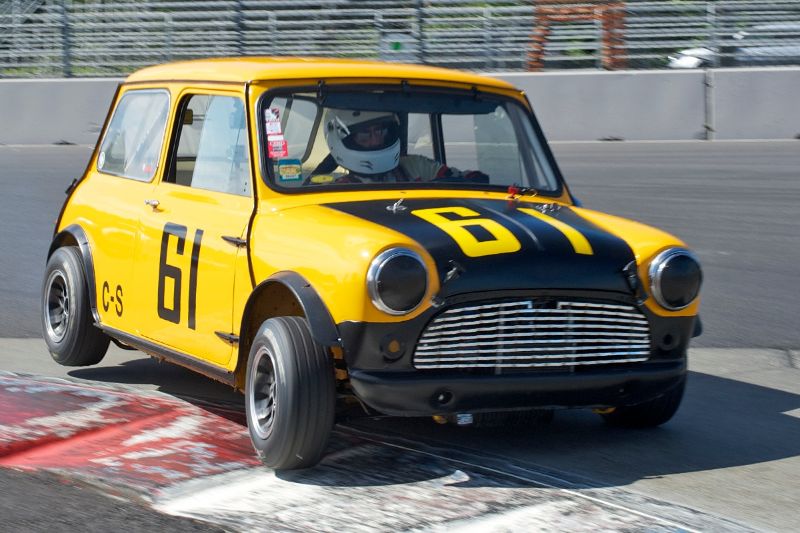 Brakes. The engine is a 1275cc unit bored out to +.040 that still uses twin SU Carbs for control.

http://webmaster.miniowners.com/comm_PhotoGallery.cfm?galID=1068