Minis and the Month of July
Significant events in the life of the Mini from the month of July.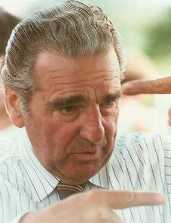 A Birthday to Celebrate
1923, July. The man who played a big part in the Mini's popularity, John Newton Cooper, was born to Charles and Elsie Cooper on Tuesday the 17th
The Start of It All?
1956, July. Egyptian President Nasser nationalized the Suez Canal on the 26th. With the main route for oil to the West closed, "bubble" cars were born in response to scarce fuel. Not long after, the Mini was conceived as an effort to "drive the damn bubble cars off the road."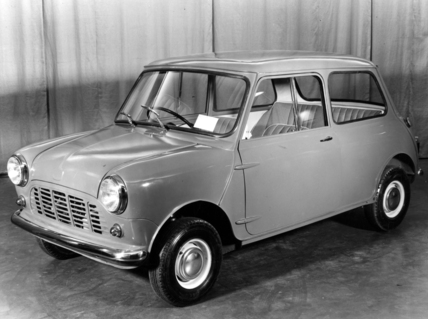 ADO15 Austin Newmarket Get the OK
1957, July. Leonard Lord, based on a demonstration of the improved prototype (improved over what he saw in February) and a look over the production wood mock up, gave the OK for the Mini project (on the 19th), code named ADO 15, and early on referred to as the Austin Newmarket.
On Sale Date Set
1958, July. Leonard Lord set the date the Mini should be ready: August 1959.
Testing Continues
1959, July. Even though production of cars that would be for sale in August had already started, the final testing program had not been completed! A major testing trip started in June continued in July covering thousands of miles in all the major European countries, as well as a trip north of the Arctic Circle.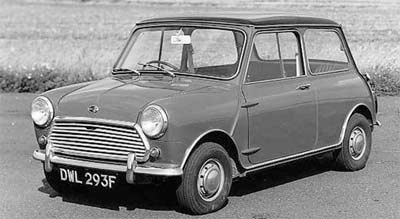 First Coopers Take a Bow
1961, July. The first 997 Coopers, both Austin and Morris, were produced on the 11th and are shown off at a press release shortly after.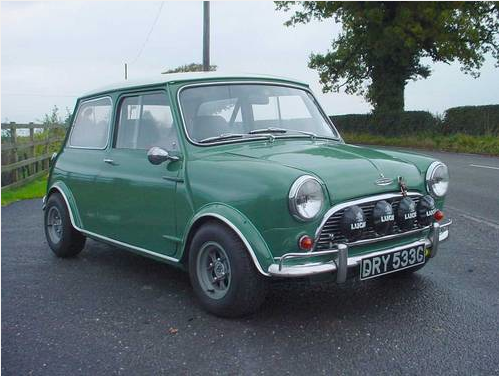 The Cooper S Appears in South Africa
1964, July. The Mini Cooper S (1071) went on sale in South Africa. Note: the Cooper S versions of the Minis were not produced in South Africa but were CKD from England and assembled in South Africa. Minor changes in specification from the English cars were incorporated during assembly.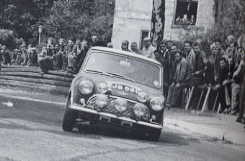 Czech
1965, July. Aaltonen won the Czech Rally in EJB55C.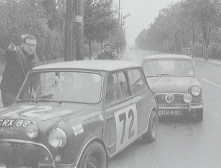 Aaltonen's Hot
1965, July. Aaltonen won the Polish Rally in CRX 89B.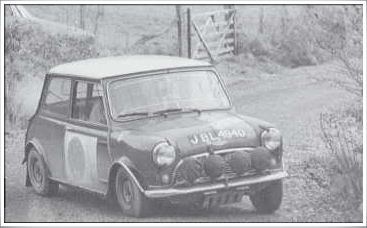 Czech Mate
1966, July. For the 2nd year in a row Aaltonen won the Czech Rally, this time in JBL 494D.
Spanish Minis
1969, July. British Leyland bought 51% of Authi.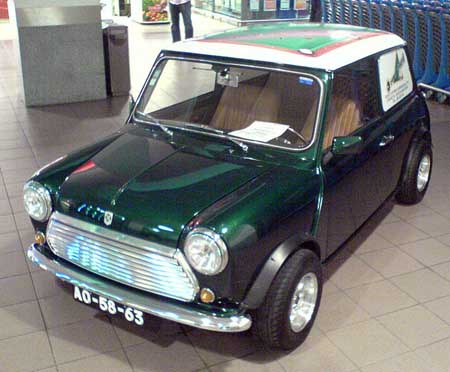 S and Hydrolastic Dead in England
1971, July. The Cooper S Mk III was discontinued, as well as hydrolastic suspension in Minis. (Total S production: 45,442. Mk III production, 1,600 plus approx. 18,000 CKDs shipped abroad. Only about 20% of all the S models built were for the English home market.)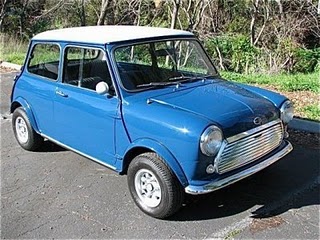 S Down Down Under
1971, July. Australian Cooper S Mk II production stopped. (Total Mk II production: approx. 2,400)
Related Articles