Mini Mania's Nevada City Adventure 2017 RECAP and PHOTO GALLERY

Check out the entire photo gallery HERE!


On Saturday June 24, we held our 17th Annual Nevada City Adventure. It was a fantastically fun day of friends, smiles, food, prizes and you guessed it....Minis!! With the intent of NCA 2017 being a convenient pit stop for folks on their way to Mini Meet West, we celebrated a little later this year than normal. The later date coupled with a rare June heat wave sure made for a sweltering hot day. Water misters were hung, attendees were spritzed with spray bottles, bottled water was flying out of our coolers and the smell of sunscreen filled the fiery air.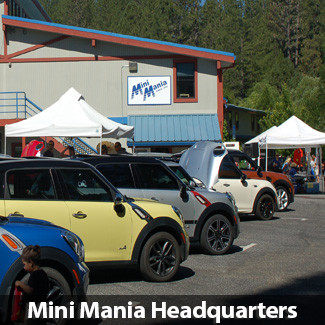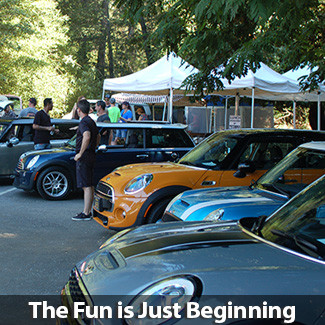 But...the air wasn't the only fiery thing in our parking lot on Saturday the 24th. Nearly 100 scorching hot Minis (classic and new) and 150 summer loving people traveled from all over the country to enjoy each other's company, admire each other's Minis, eat delicious food, ask our specialists technical questions, get great deals on parts (w/ no shipping charge;) and be graciously gifted with all sorts of Mini related freebies compliments of our seriously AMAZING sponsors!
This year, as the main focus of our event, we set-up a 40' demo/install tent right smack dab in the middle of the action! We had Mini Mania's own classic Mini parts buyer, Brendan and our local MINI repair specialist, AJ of AJ's Superior Automotive, on hand to install parts for attendees while demonstrating for others who were interested in a some fun DIY upgrades. Throughout the day Brendan and AJ installed MINI parts and accessories including a front air dam, side mirror caps, scuttle markers, stubby antennas, puddle light kits, badge holders, phone mounts & multiple v3 Sprint Boosters! Let's just say that several Minis left our event looking even better (and accelerating faster) than when they arrived.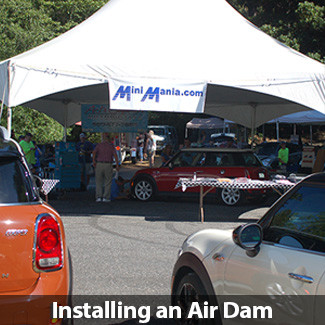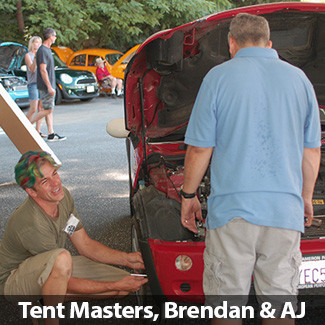 Boy, did we have an abundance of goodies and gifts donated by our sponsors this year! The "goody bag" we handed out was a goody in and of itself...a reusable grocery shopping bag. Inside their bag, NCA attendees found an event program, schedule, temporary tattoos from Cravenspeed and decals/pens/notepads and coasters compliments of Mini Mania.


Before the event, as a special surprise, we randomly selected 15 goody bags to get a green ticket and 10 goody bags to get a purple ticket. The 15 attendees with green tickets were excited to pick from a nice selection of MINI part & accessory prizes donated to us by our sponsors. Some of the prizes included cap, lanyard and t-shirt sets from Wagner Tuning, key racks, badge holders & hood scoops from MiniFini, bushing sets by Powerflex USA, performance brake pads and rotors by EBC Brakes and floor mats, badge holders and badges from GoBadges! The 10 attendees that found a purple ticket in their goodie bag got a free NCA 2017 t-shirt! Vendors present at the event (Niello MINI & Wagner Tuning) also handed out some cool schwag.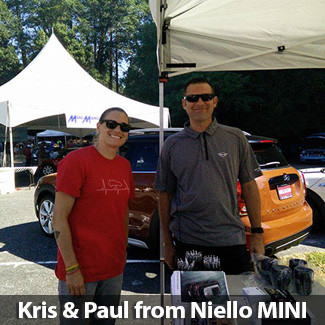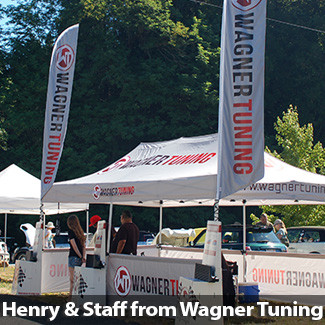 Now for a very important subject...the fantastic lunch! Big kudos to Sierra Presbyterian Youth Group who came out and cooked us up some tasty smoked tri-tip, chili, and potato salad accompanied by an ice cold soda in a colorful Mini Mania cup. You could just look at the happy faces of attendees sitting and eating at the shaded picnic tables to see that the food was scrumptious! And what could be better than a huge plate of delicious food? It was FREE! Like years past, the generous folks at Niello MINI came through like rock stars to provide a free lunch to our attendees! Thanks Niello MINI:)! The perfect addition for a hot day, Lazy Dog Chocolateria also joined us to cool us off with some of their award winning ice cream. Yum!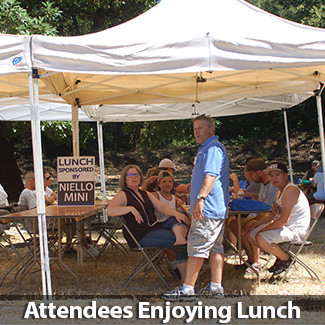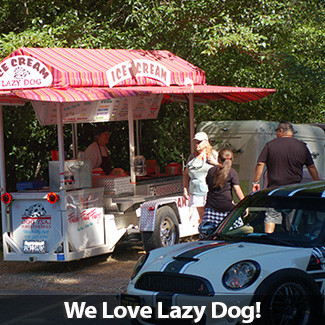 One of the best highlights of NCA 2017 for team Mini Mania?

Wow...our Mini community really came together with huge hearts to help local Nevada City teenager Paige Lyon. Her family has been desperately trying to raise money to pay for a very specialized surgery for Paige's severe scoliosis. A surgery that will greatly improve her quality life. We offered up FOUR super sweet raffle prizes: a folding MINI bike valued at $775 donated by Niello MINI, a Race Track Experience Gift Certificate valued at $400 donated by Hooked on Driving, a Sprint Booster v3 valued at $290 donated by Sprint Booster AND a MINI hoodie and watch set valued at $250 donated by MINI of San Francisco.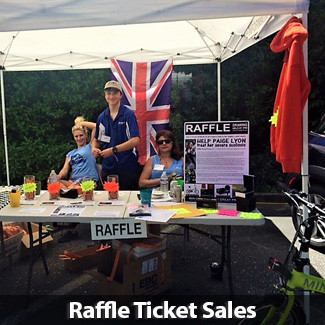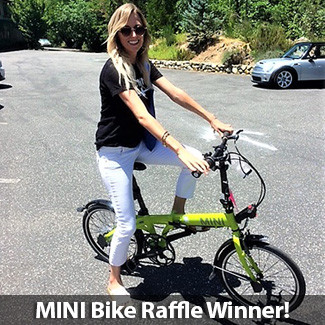 We raised an amazing $780 which was presented to Paige's family at a fundraiser they were holding the same day as our event. They happily accepted the donation in the name of Mini Mania's customers & employees and were just beside themselves excited giving our employee delivering the money a HUGE hug! Paige, her mom, dad, brother, grandparents and team Mini Mania thank YOU for your generosity! If you would like you can donate to Paige's cause through her GoFundMe page here.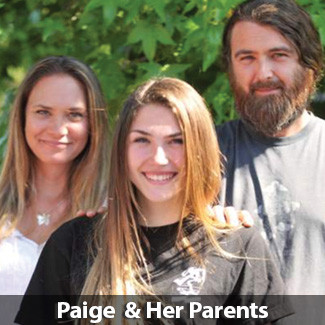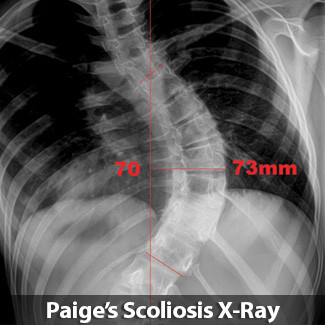 As the air got warmer and the DYNO cooled down attendees slowly drifted away with smiles on their faces. At the same time, around 20 Minis were lining up for our popular scenic driving tour. This year's trek took Mini drivers through the twisting and winding roads of beautiful Grass Valley with the final destination being the wide open spaces and naturally calm ambience of Naggiar Vineyards & Winery. A special wine tasting area was set-up for the driving tour participants. And an Eagles Tribute Band played the evening away. It was the perfect ending to a great day!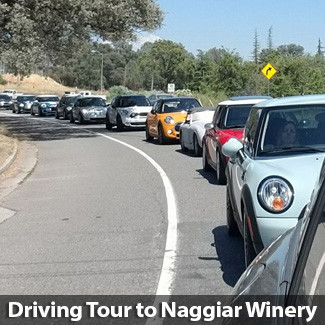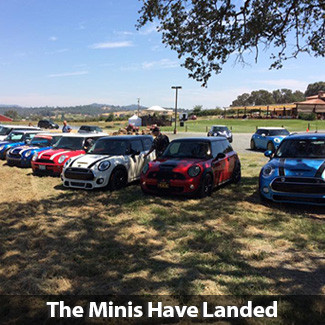 Our team here at Mini Mania gives a big thanks to all those who made this adventure possible; our amazing customers who are always at the heart of our celebration, our hard-working employees who excitedly spent hours of time planning, the Mini enthusiast community and of course our vendors and
Seriously AMAZING & Generous Sponsors:
| | | | |
| --- | --- | --- | --- |
| Niello MINI | Wagner Tuning | AJ's Automotive | JM Turbo Coopers |
| Cravenspeed | Powerflex USA | GoBadges | Forge Motorsports |
| Global Performance Parts | Zeta Products | MINI of San Francisco | East Bay MINI |
| Zippee Gear | EBC Brakes | Shrader Performance | Keystone |
| SSF Auto Parts | MiniFini | Sprint Booster | Hooked on Driving |
| PRW Industries | Wilwood | NM Engineering | Ignition Projects |
Save
Save
Save
Save
Save