The rear suspension was even simpler than the front, as there are no half shafts to deal with. There are a couple of bump stops that need to be replaced, which we can get from Mini Mania.
We decided to keep the Min-Fin alloy brake drums that came with the car. They're lighter than stock, theoretically aid in brake cooling, and look pretty neat. Plus, they can't be seen behind stock wheels, so our car will still look stock.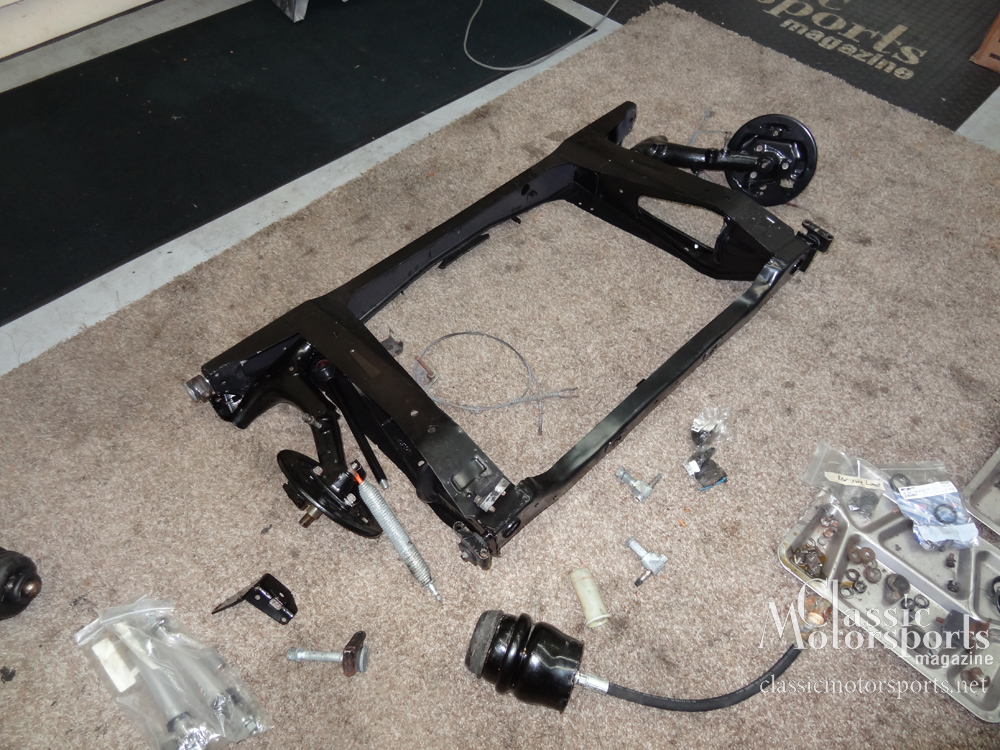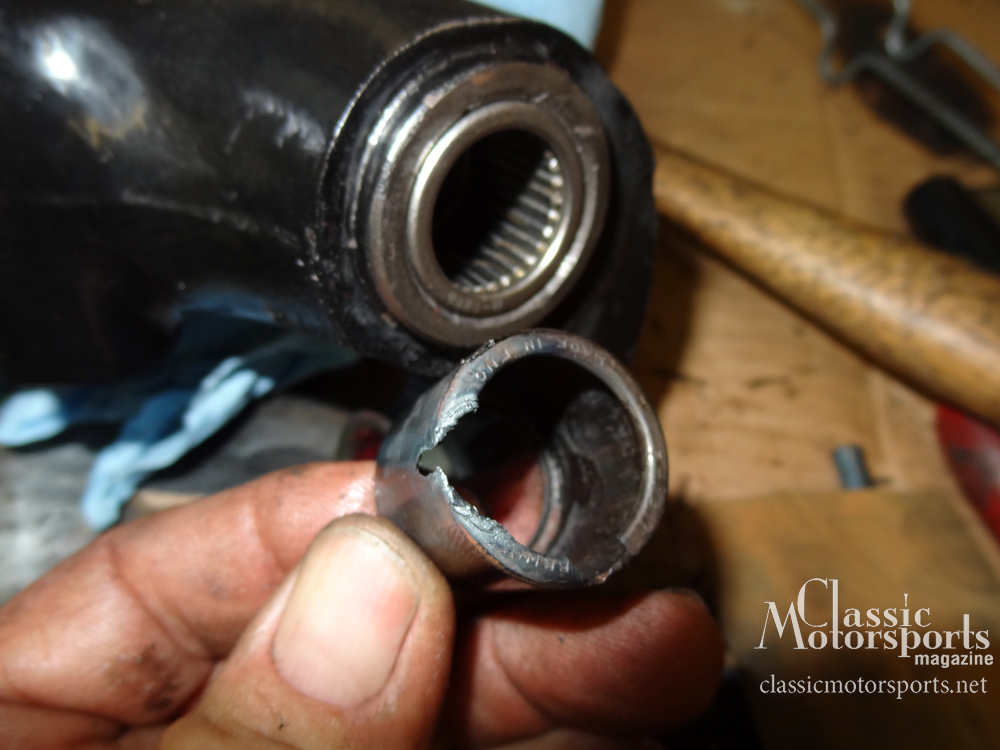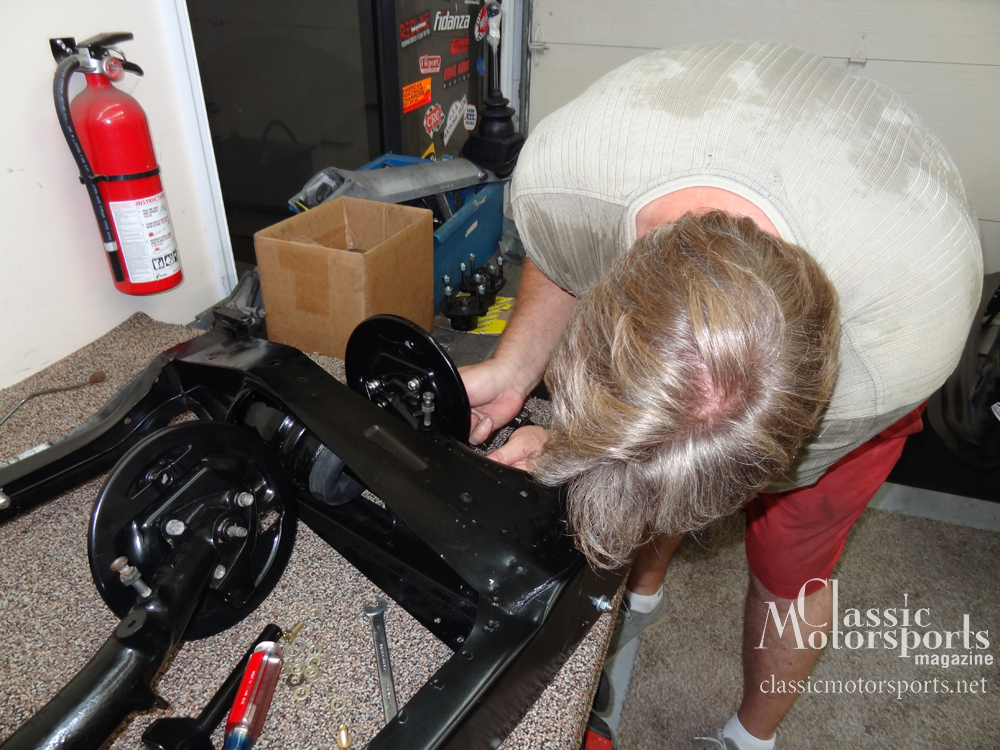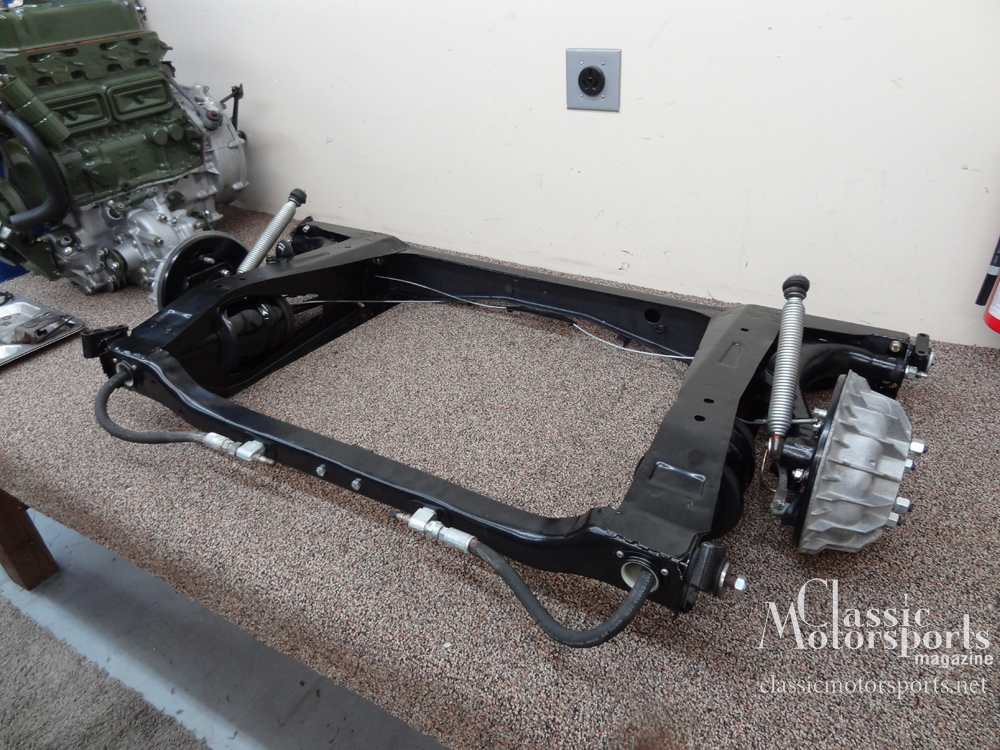 We used new brake shoes from Mini Mania and replaced the trailing arm bearings and wheel bearings. They were in rough shape.
Also, the rear trailing arms use a roller bearing design that needed to be replaced.