The Mini, the Twini, and Paddy Hopkirk
Fifty years ago, a young Irishmen named Paddy Hopkirk surprised the racing community by driving a 1964 red Mini Cooper S to victory in the world famous Monte Carlo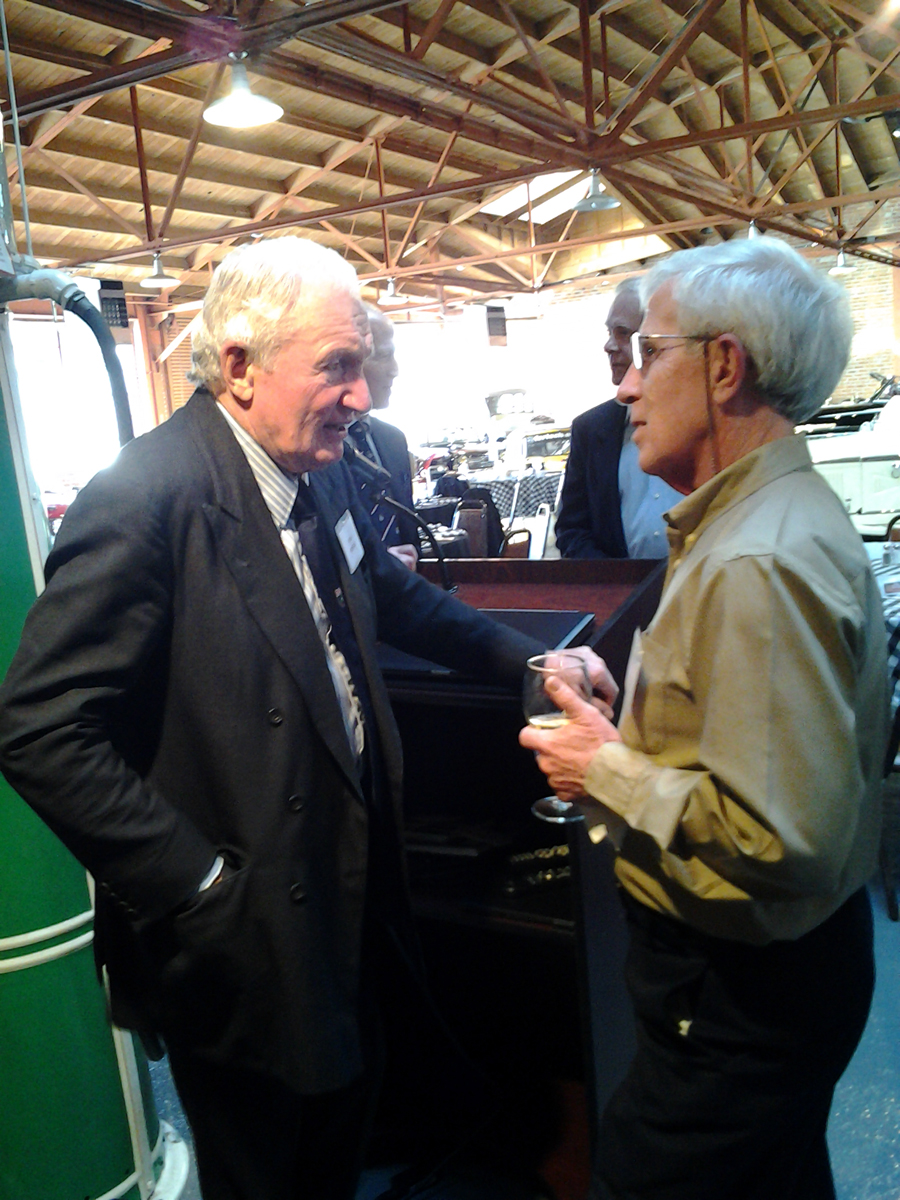 Rally. He started the Rally in Russia, and days later finished at Monte Carlo, Monaco, driving through mountains, snow, and mud in competition with more powerful rivals such as Alfa, Peugeot, Anglia, Ford Falcon, Hillman Imp, Allard, and Saab. When the Mini won the Monte Carlo, it forever endeared itself as an icon of the 60's, and introduced it to the world as a great little British car. Paddy even shared a picture that the Beatles sent him, declaring him as an honorary Beatle!
We had the honor of hearing Paddy talk about his win in the Monte Carlo rally and his many adventures during 50 years of racing, at a special event celebrating not only the racing minis of yesterday, but a look at the racers of today. Featured at the event was Don Racine's red Monty #177 replica, the yellow Fortec Mini, and the Twini, a twin engine Mini Cooper race car. A one of a kind, the Twini was a hit, especially after we heard it start up—first the rear motor, then the front motor. The Twini's creator and driver Jacque Andres told us about the design and building of the Twini…which he described as a work in progress. Don has had the honor of driving the Twini at Thunderhill a couple weeks before, and with almost 600 hp, 4 wheel drive, and exceptional handling, he reported it was a quite a thrill! He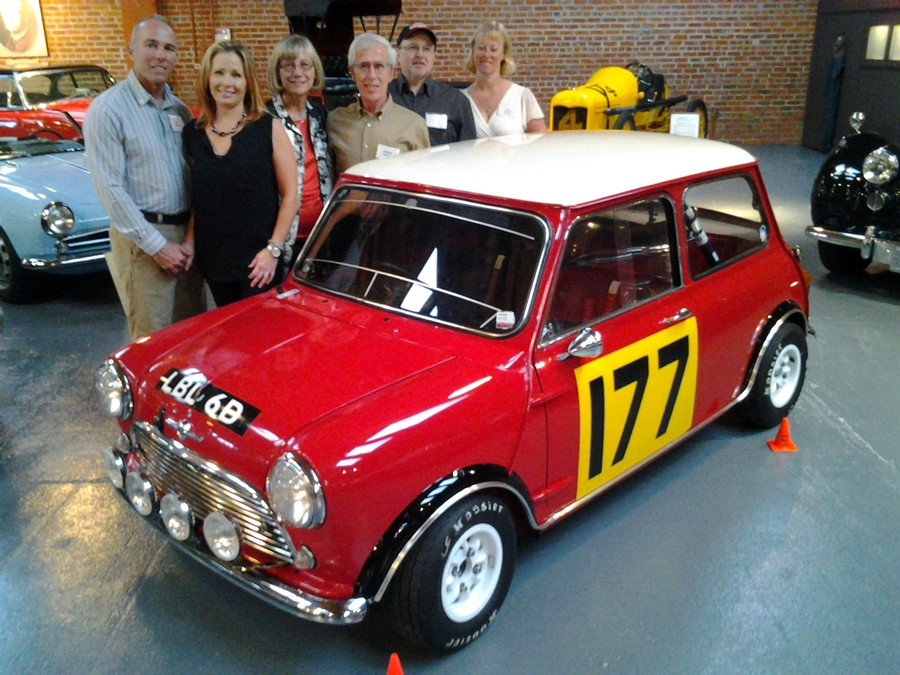 is one of only 4 people that have ever driven the Twini—the others being Jacque, Jerry Bradberry, and Jay Leno. Check out this links to read more about Don's experiences with the Twini!
To add to the uniqueness of this occasion, was the setting for this special evening -- the Candy Store in Burlingame, CA. It is a collector's dream of vintage cars, beautifully restored and displayed.
A memorable evening and an honor to meet and talk with Paddy Hopkirk, who was celebrating his 81st birthday!