Mini Mania Inc., is proud to announce the addition of the Quicksilver line of products for the MINI Cooper & MINI Cooper S.




QuickSilver Exhaust Systems has consolidated its activities to a new headquarters office and warehouse facility all on one site. After over 30 years in London the brand new premises are in the heart of the Surrey countryside conveniently located for London Heathrow and Gatwick airports.
QuickSilver Exhaust Systems has been a recognised maker of original and 'Sports' performance stainless steel exhaust systems for the World's finest classic, prestige and exotic sports cars since 1973.
Over 80% of the business is mail order to a worldwide private and trade client base. The exhausts are manufactured by craftsmen in order to ensure the original performance, appearance and sound, and are also backed by a superior 25 year anti-corrosion guarantee.
At QuickSilver the whole system is made out of stainless steel thus ensuring the exhaust system will be corrosion free for 25 years. Not only does this in itself make a QuickSilver system a cost effective solution but often QuickSilver systems are invariably cheaper than Original Equipment exhausts from the manufacturers.
QuickSilver Exhaust Systems has achieved an ISO 9001 Accreditation following a complete assessment by the independent auditors, CQS. This prestigious honour is the Global Benchmark for quality and excellence.
The award recognises and demonstrates QuickSilver's commitment to an exceptional level of service, production and delivery. Only around 3% of UK businesses hold this certificate.
HISTORY
In the early 1970's the average life expectancy of a standard (mild steel) exhaust system was only 18 months - There was a demand for something better.
QuickSilver Exhausts grew from a prominent Fast-Fit chain and was founded in 1973, originally in Esher, Surrey.
A family business, originally formed to concentrate on distributing stainless steel systems, which grew into producing it's own range of exhausts.
QuickSilver have always manufactured it's standard systems to duplicate the original, as closely as possible, using the same thickness of material, the same mountings and the same internal silencer designs to ensure the correct appearance, performance and sound.
QuickSilver moved briefly to the Old Kent Road in southeast London before settling down in Battersea, central London from 1985 to 2003.
In 2004 QuickSilver moved to new purpose-built premises in Wormley, Surrey to focus on the creation of a modern QuickSilver Sports range of systems for the world's finest cars. With a catalogue featuring over 3000 models QuickSilver believe they now have the largest range in the world. Please check for your system in our catalogue page.
Over the decades QuickSilver have accumulated an enormous volume of reference material with a comprehensive library of exhaust catalogues and manufacturer reference material back to the early 20th century.
Original equipment suppliers to:

Aston Martin

Rover

Lotus

General Motors

AC

MG

Panther

Jensen

TVR

Volkswagen

Ford

Many other marques

Partnerships with:

Tyrrell F1

Pacific F1

Jordan F1

Alfa Romeo

Brabham F1

Lotus F1

McLaren

Bentley

Producing exhaust systems for other competition cars:

GT Touring Car

Classic Rally

Saloon Historic

Other Single-Seater Formula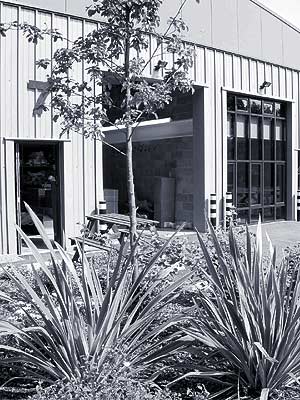 QuickSilver Wormley UK Headquarters