INSTALLATION INSTRUCTIONS FOR SPRINTBOOSTER
THROTTLE REMAP MODULE
MINI MANIA PART NUMBER NME1900
2007+ R56 AND 2008+ R55 MINI COOPER AND COOPER S
Below are instructions for the Sprint-Booster Throttle Remap Module, Part Number NME1900. Take all necessary precautions before working on your MINI. Mini Mania Inc. is not responsible for any damages incurred during the installation of this part (Sprint Booster).
Locate the plastic plug at the base of the accelerator pedal. Using a flat blade screwdriver, pry off the cover to expose the allen head screw.
Image below shows the exposed screw.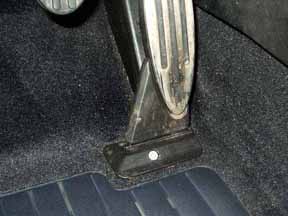 Using a 5mm allen wrench, remove the screw.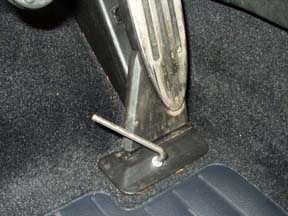 Lift up on the accelerator pedal module to access the connector on the back side.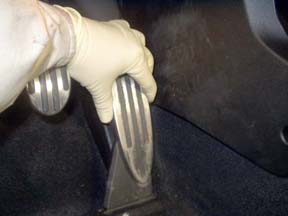 Flip the accelerator module on its side to expose the electrical connector. While holding the module with one hand, squeeze the connector with your other hand as you pull it free.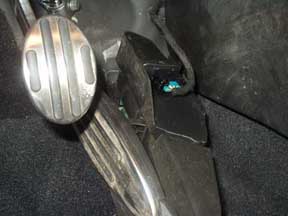 Install the Sprint Booster Module by plugging one end into the harness and the other end into the accelerator module matching the male/female connectors. Carefully arrange the Sprint Booster module behind the accelerator as you re-install the accelerator module.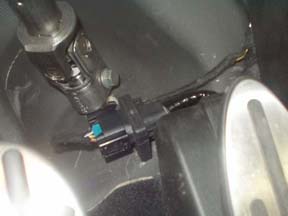 Re-install the screw and secure the accelerator module.
Once you confirm the accelerator pedal moves freely, remove all tools and fire up your MINI. It may take a short time for you to adjust your driving style to suit the Sprint Booster remap.
ENJOY!