For those of you looking for Superchargers and parts for your New MINI Cooper S Convertible R52 and Hardtop R53, here are some superchargers and parts and articles that might interest you.


Superchargers
See more MINI Cooper S Superchargers
---
Supercharger Parts
See more Supercharger Parts and Accessories
---
Serious Horsepower for the serious driver with our SUPERCHARGER Add On Kit

Serious Horsepower for the serious driver! Mini Mania has developed and produced the ultimate in bolt-on performance for the A-Series motor. Modern technology in compressors, modern manufacturing and Mini Mania engineering have resulted in serious performance improvements unheard of in A-Series history. (NOTE_ THIS PRODUCT CURRENTLY NOT AVAILABLE)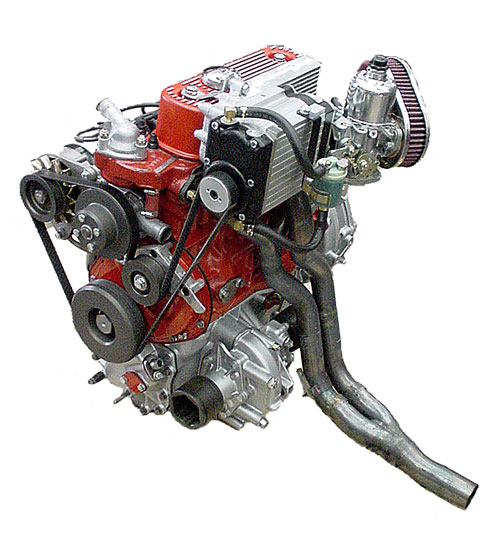 The supercharger's biggest benefit, torque, is the ideal upgrade to the A-Series motor. While horsepower is typically achieved by increasing RPM, torque has been the sole property of increased displacement. A V-8 has much more torque than a 4 cylinder, but the application of modern superchargers has greatly diminished this distinction. Since all A-Series motors have 3 main bearing cranks, they are best suited to lower RPM (less horsepower) and can take advantage of the major benefit of superchargers - torque!

Twin Screw Compressor Design:
The twin screw supercharger is actually a positive displacement "compressor", not just a blower. This unique design allows the Mini Mania Supercharger to force a greater volume of air, at lower temperatures, into the manifold than "Rootes" design blowers.

Volumetric Efficiency (VE) measures how well a supercharger breathes and how much leakage occurs. For example, if a supercharger has a displacement of 10 liters and only 8.8 liters exit, the unit is 88% VE. Naturally a less efficient supercharger with a lower VE will have to work that much harder to produce sufficient air. The Mini Mania supercharger has an 88% VE, while most "Rootes" type blowers will produce 60% VE.

Adiabatic Efficiency (AE), measures how well a supercharger uses the energy delivered to the drive shaft and how well it controls temperature from intake to exit. The low exit temperature of the Mini Mania Supercharger, as referenced to intake temperature, precludes the need for internal engine modifications or compression changes. The Mini Mania Supercharger requires less power to turn its rotors, and condenses the air to produce cooler air than normal blowers.

Care and Maintenance:
All Mini Mania Superchargers are self-contained and require normal oil level checks and regular lubricant changes. All gears and seals are lubricated by design during operation cycles. Unlike the virtually all turbochargers, no external lubrication system is needed.

As with all engine work, extreme care should be taken to insure a very clean environment while installing, as the fine tolerances present in this device will not tolerate dirt, grit or grime. In addition, the intake air filter should be serviced at normal intervals.

The Dyno... The Numbers & What They Mean
The facing chart shows the horsepower increases of the Mini Mania Supercharger compared to their respective un-supercharged counterparts.

The stock 1275cc engine had 8.5:1 compression with a 266 camshaft and LCB header; stock cylinder head, stock pistons, single 1 3/4" SU carb, stock everything else.

The 1275cc Race unit had 12:1 compression, Longman GT17 head, High lift rockers, 296 scatter pattern camshaft, Omega piston, twin 1 3/4" Su carbs, etc., etc.

The 1380 blown motor has a mechanical compression of 8.5:1, a stock cylinder head, "AE" big bore pistons, "731" style camshaft and an optional 5-speed transmission. Boost is 4 to 6 PSI. The only change for the race 1380 was a boost increase to 10 to 14 PSI.

The horsepower numbers are tremendous but the feel of power, the torque, the "grunt", is even more spectacular.