TEAM MINI MANIA Ready for Sonoma's Challenge

Nevada City, Ca. - With plans for 6 days of running/testing now underway, Team Mini Mania will be ready to see the green flag at the start of the Sonoma Motorsport Festival.

The first major spectator Vintage race of the season will take place 2-5th of June 2011 at Infineon Raceway.

The trio of Classic Mini Cooper S race cars (- sponsored by Mini Mania, Inc. -)

will take on the class of small bore productions cars to include Alfas, Porsches, Cortinas, Austin Healeys, etc. in hopes of picking up right where they left off last year.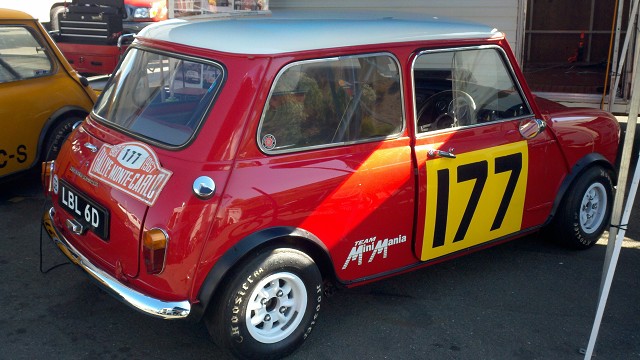 Dennis Racine for the second year in a row be driving the now famous 'Monty Mini' #177. The 'Monty' has for the last couple years been giving both the spectators and fellow competitors a real show in classic Mini racing. Dennis has been racing Minis in one form or another for the last 20+ years has grown accustomed to the Vintage circles in very fast way and will always be right in the top of the group.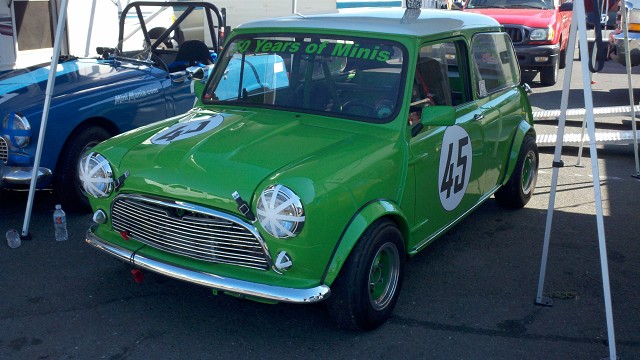 Julie Racine in the Green Mini, will be driving in her first ever Sonoma Motorsports Festival event has show great promise in the few previous opportunities both at Sears Point and other northern California race tracks. The Green Mini has seen lots of competition in the last 20+ years in the hands of Dennis Racine and is sure to hold it's own in this very competitive event.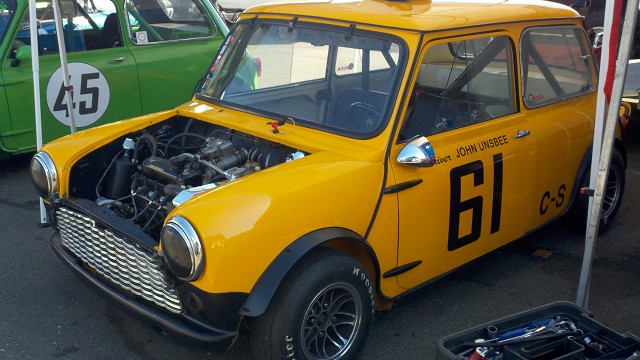 John Burnamm, driving the 1961 Mini Cooper as raced by the P.U.R.E. racing team of the late '60's and '70's will again be attempting to catch the magic as show by John Unsbee as he raced to his divisional Championship.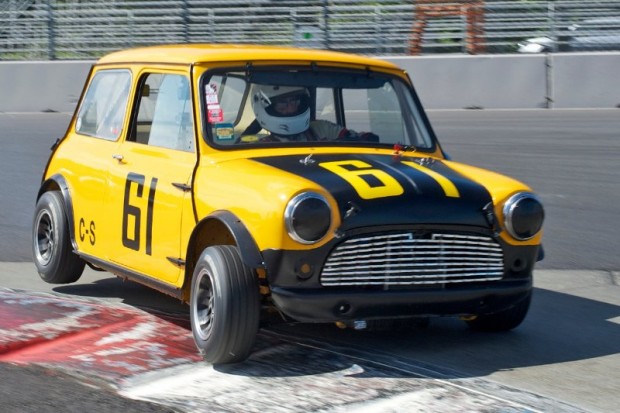 Team owner and manager, Don Racine will be checking to be sure everything is in place and ready for the Challenge.
Don has been outspoken in his pride for the time and effort devoted to this effort. "I am very proud of my family and it's great to see their talent mature in this very family friendly environment of Vintage Racing, it make the whole thing worth while."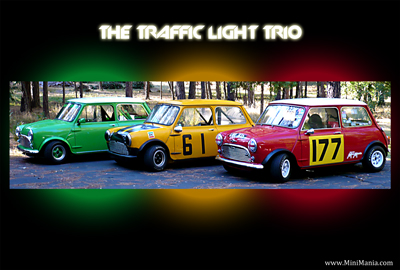 Team Mini Mania can also often be found running the various race track in northern California in one of their modern BMW MINI Coopers. Mini Mania is the leading supplier of restoration, maintenance and performance parts for both the classic and BMW range of Mini Coopers.

The teams future plans include finding another developing another Classic Mini Vintage Race car to allow a team of four to compete in most events.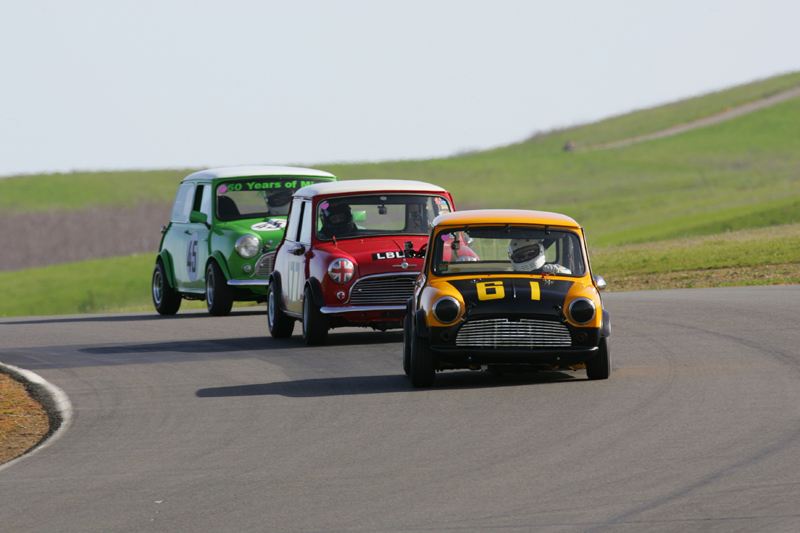 Don and Dennis racing will be traveling to Oaklahoma later this year with the "Monty Mini" and the yellow Unsbee (Bumble-bee!) Mini to compete with other well known Mini racers including the Trans-Am historic Mini Cooper S of Robert Hamke from Texas.