Mini Mania Brought the First BMW MINI to the United States

Following months of impatiently waiting, Mini Mania's new R50 MINI Cooper Hatchback arrived in Nevada City, CA on August 14, 2001 and our excitement was off the charts! It was the very first MINI Cooper in the United States.
We were able to bring the car in through a special arrangement with the US Department of Transportation. It was on an Research & Development permit, which prohibited driving the MINI on public roadways (large parking lots and racetracks were permitted)!
Regrettably, after 12 months we had to export the MINI back to the UK.
After just one day at Mini Mania headquarters, our MINI started making the rounds to get fitted out for the Mini Challenge which took place a few months later in November 2001. Like this story? Don't forget to share with your friends using the social share toolbar.
---
Jet-Setting:
The 1st MINI to ship to the US is packed up on by cargo plane from Oxford, England.
The Cargo Crew:
It has ARRIVED! The first US MINI (pictured with its cargo crew) has landed at SFO. Welcome to the West Coast!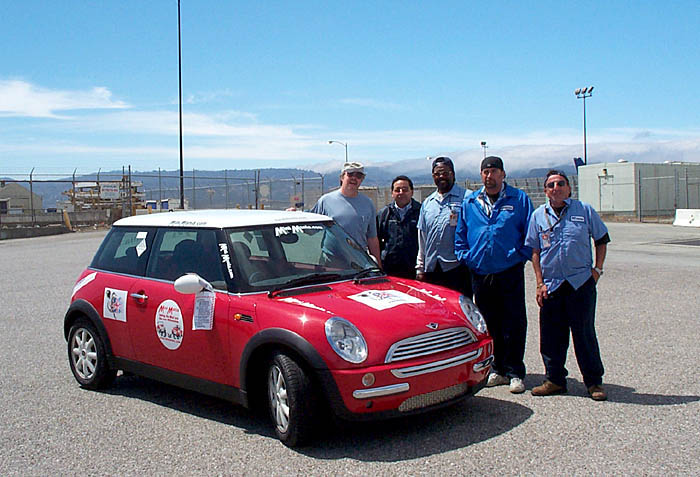 Mountain Home:
The first US MINI finds itself in its new home at Mini Mania headquarters, nestled in the picturesque Sierra Nevada mountains.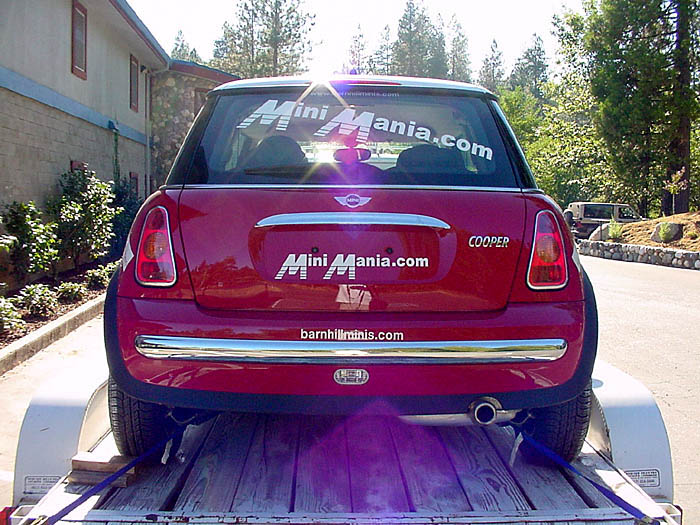 MINI Interior:
Although it was a rightie, one thing about this new MINI's interior hadn't changed...for a tiny car, it sure had generous cab space.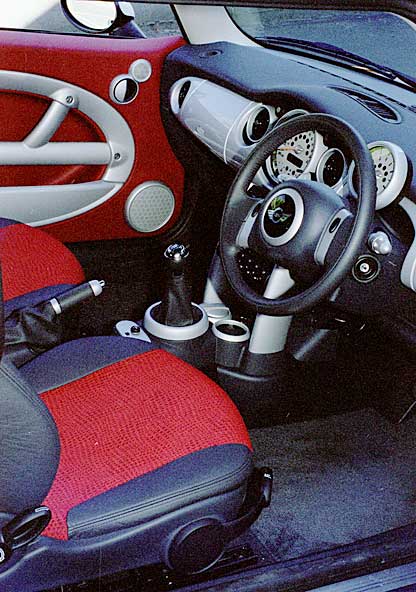 Under the Hood:
This MINI was Mini Mania's opportunity to custom-make the first (and) best aftermarket products for the would-be American sensation.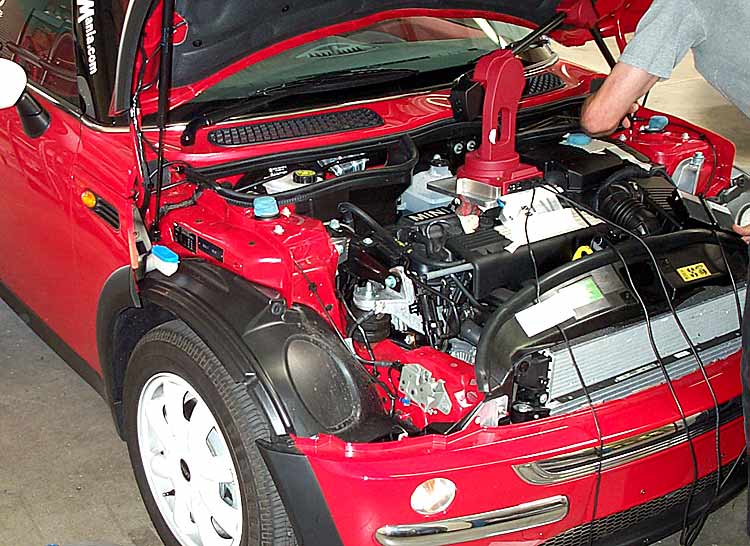 The Mini Challenge:
We couldn't wait to take this car out on the track to see what it could do against the classic Minis. Mini Mania hosted a race at Laguna Seca, pitting the new MINI against 45 classics.
The Field:
A good reminder that even though it is a MINI, the original Minis pack a lot of punch in an even smaller package.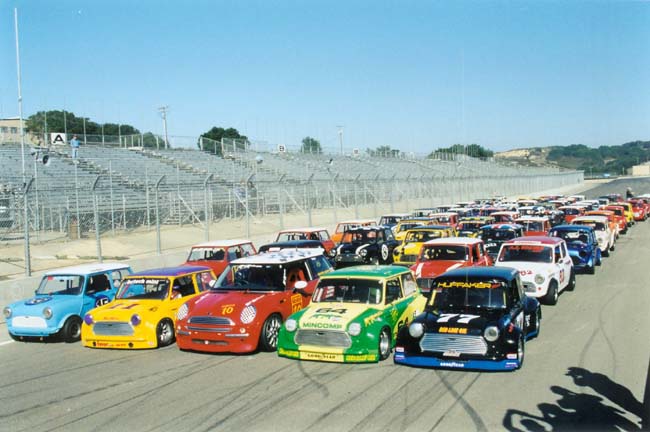 Corkscrew Leader:
The new MINI held its own on the Corkscrew at Laguna Seca. Responsiveness is still a favorite feature for MINI owners.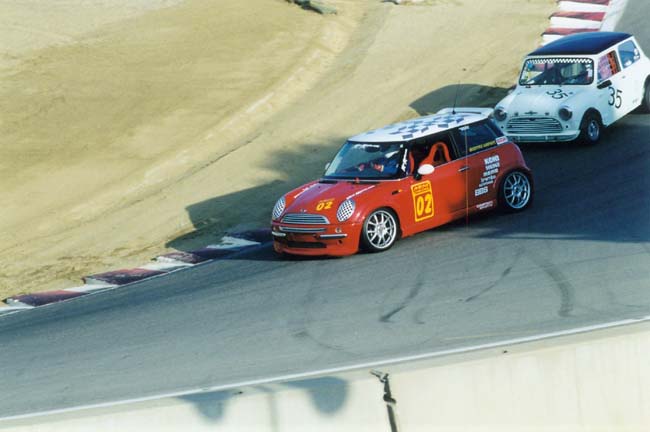 Hands-On:
Thumbs up on the track! That's Mini Mania's owner Don Racine behind the wheel, hands-on as usual.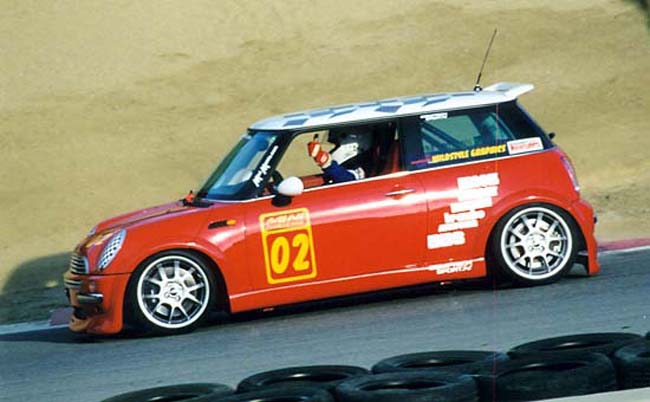 The Beginning of an Era:
It was a gorgeous day on November 3rd, 2001 at Laguna Seca. We count ourselves lucky to have been here from the beginning helping our MINI community take off...with a front row seat,.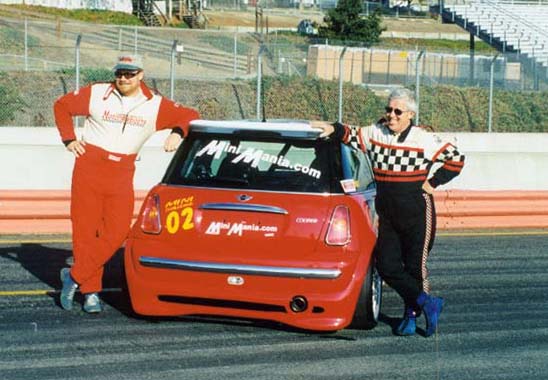 See more photos below...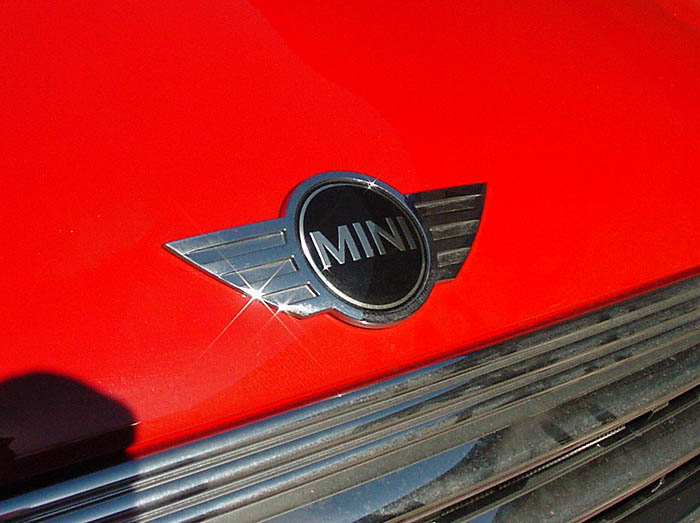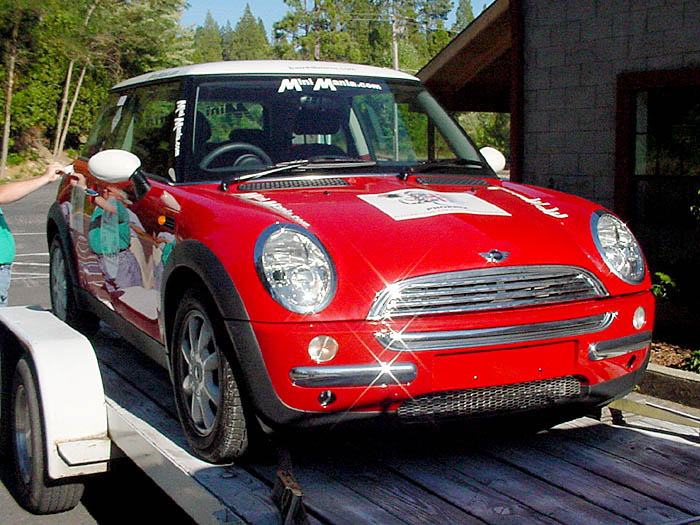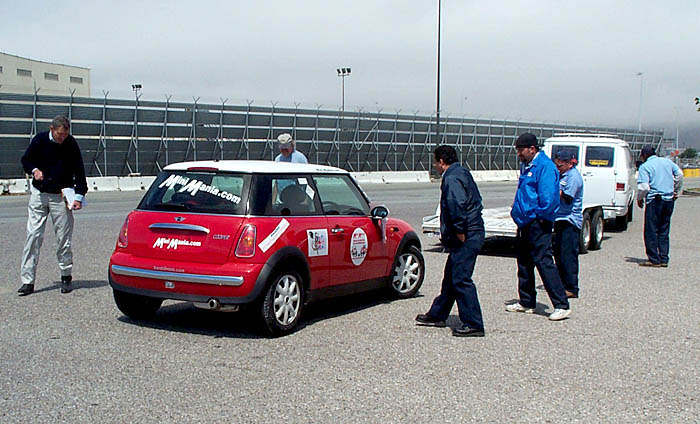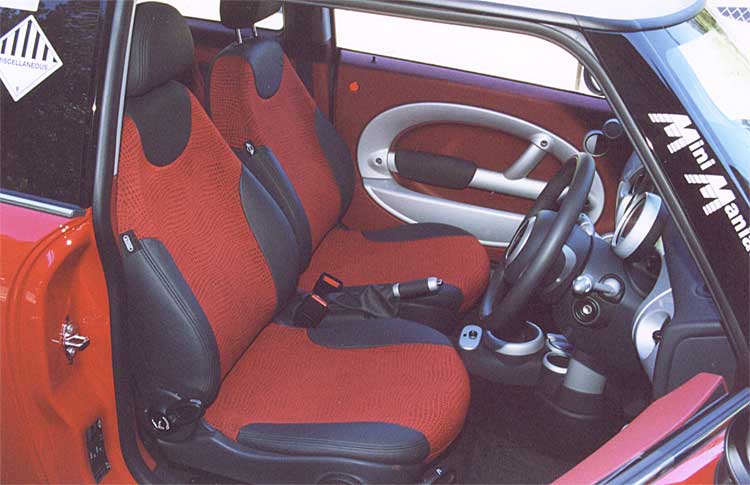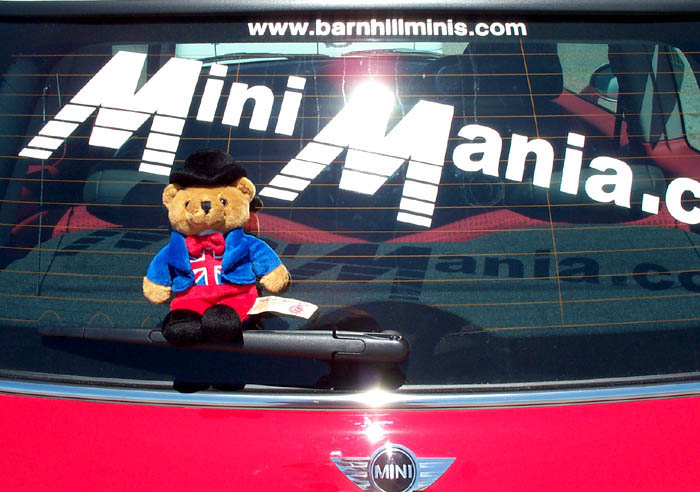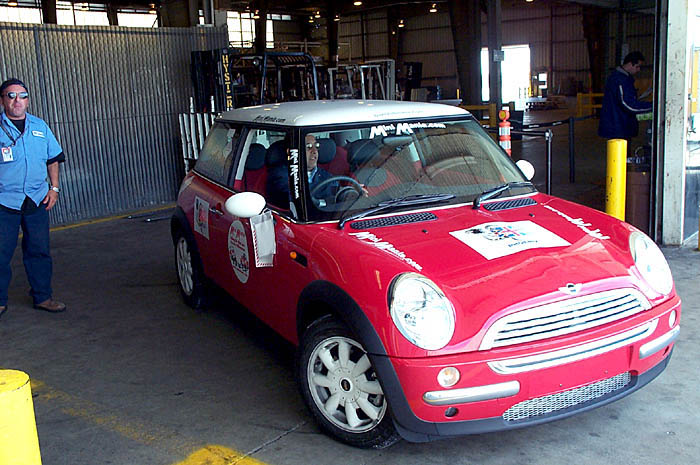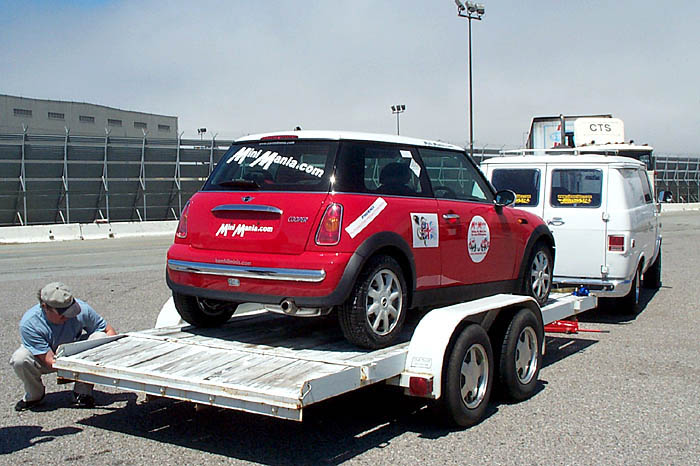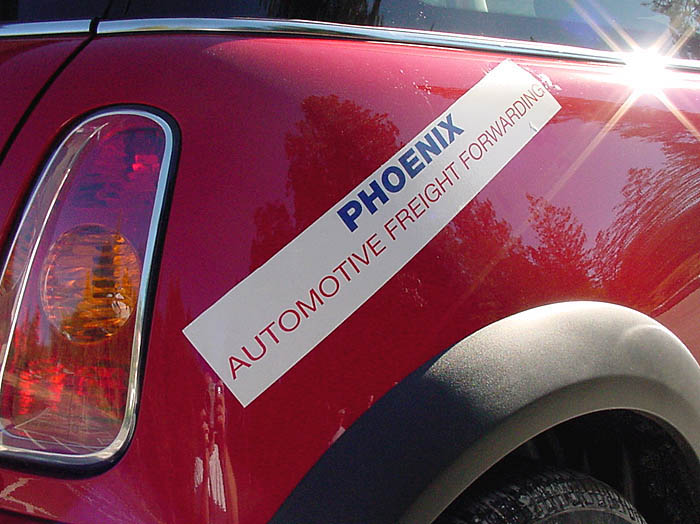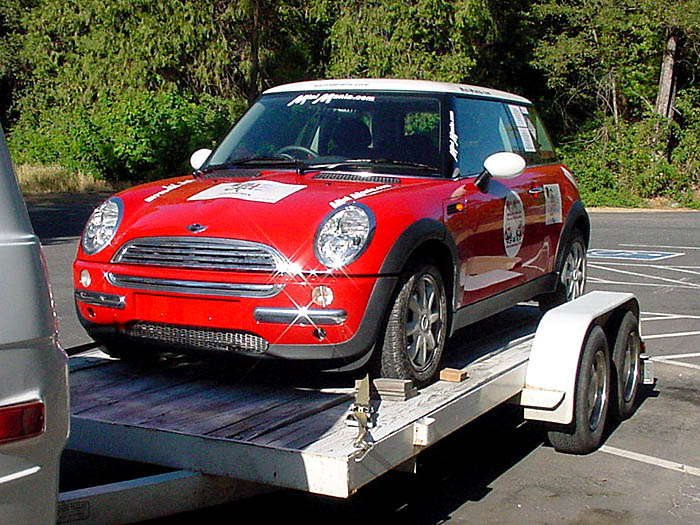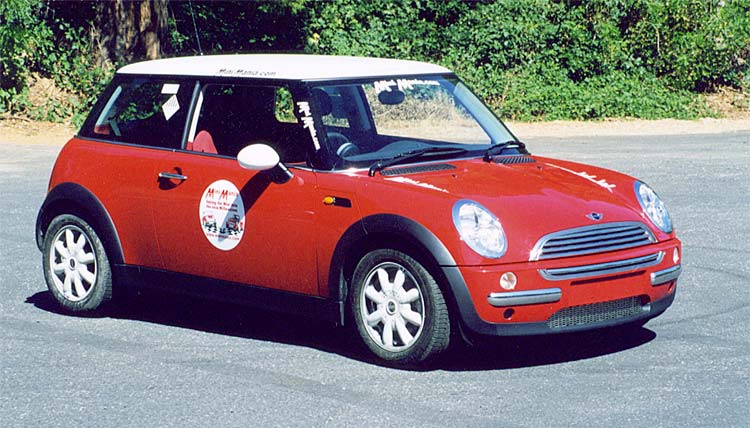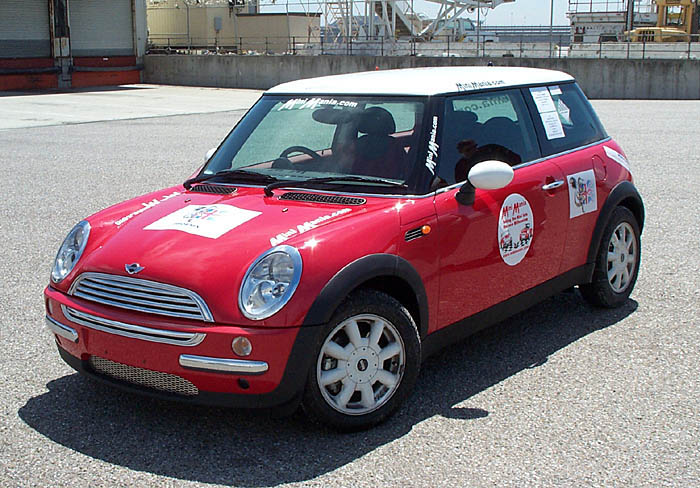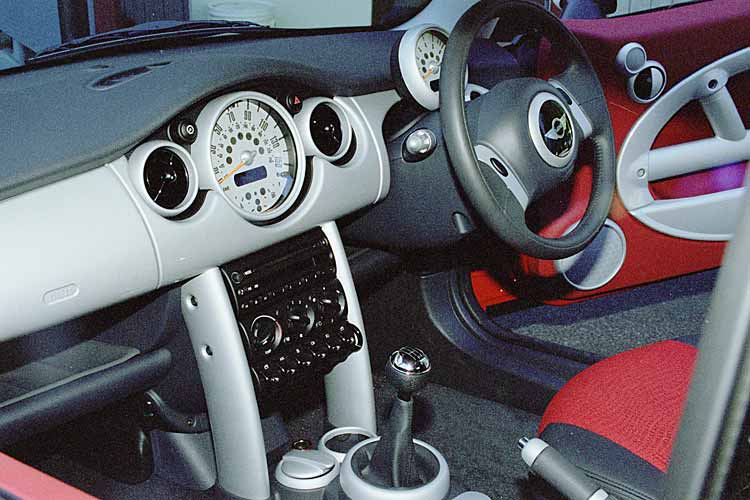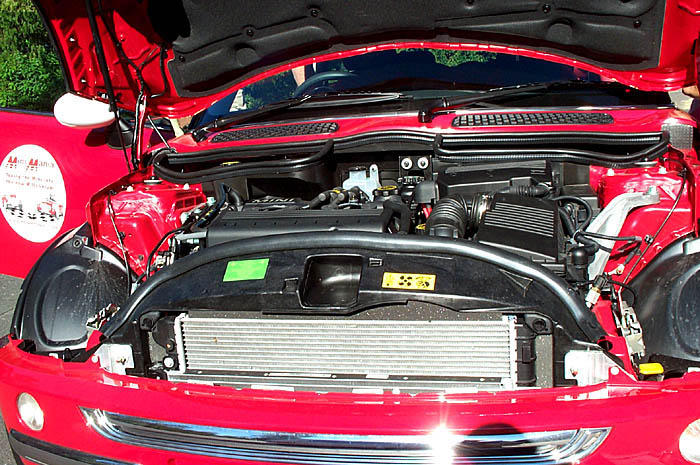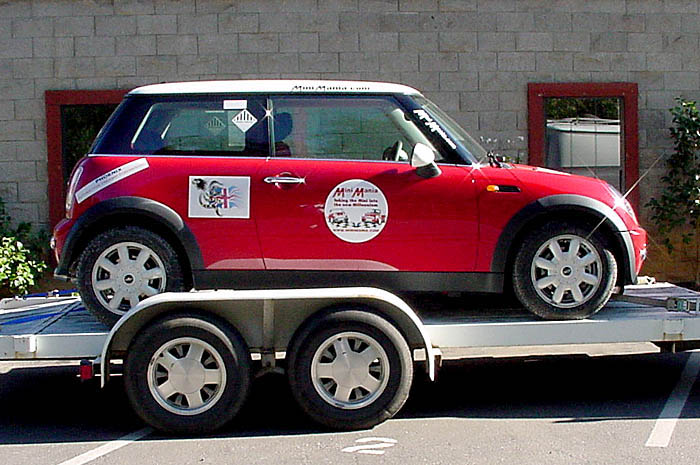 Thank you for reading! Don't forget to share with your friends!
Subscribe to Our Newsletter