Welcome to Mini Mania's Classic Engine Shop



Our Engine Shop is like a well-oiled machine, ready to custom build you any engine you need!

We offer numerous options on Customized Classic Mini Power Unit Engines made to your specifications.

---
Why Mini Mania's Classic Engine Shop?

From the earliest days of Mini Mania, we've offered an engine rebuilding service! After all, we started out as racers so rebuilding engines and replacing engines is second nature to us!
We couldn't have done this for 40+years unless we adapted to the times. We know how hard and expensive it is to find good powerunits suitable for a rebuild, so we've taken it upon ourselves to explore and search for parts that will enable us to rebuild mini engines at substantial costs savings that we can pass on to you.
The same is true for many components that were routinely replaced in the past.
Mini Mania's Engine Shop is expanding to handle many of the tasks of reconditioning items in-house. Some examples include:
rebuilding spindles or 'uprights'.
reconditioning trailing arms with new bushings and bearings.
installing & reaming new bushings in Primary gears.
engines and transmissions.
and a variety of engine components machining services- such as magnafluxing, line-boring, balancing, valve jobs, and so on.
Call us with your requirements and make your dream come true!
Rebuild Your Engine or Do A New Engine Swap - Your Choice
Keep in Mind you can still order a custom-built power-unit outright, or we can rebuild your engine to your specs. The rebuilding process includes a complete dismantling and inspection, cleaning and replacing of worn or damaged parts. We will also buy used 1275cc engines and gearboxes for cash anytime, please call us for details.
Call today at 800-946-2642 and talk with one of our experts about your exact needs.
Interested in A Pre-Owned Mini Cooper Engine?
The experts at Mini Mania test and verify that all our Pre-Owned Mini Cooper Engines are in excellent running order and ready to bolt in. (And we sell them for much less than a rebuilt. Check 'em out HERE.)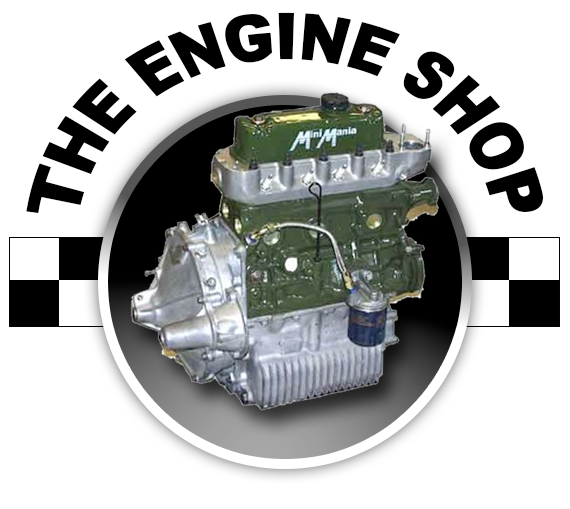 Save
Save