Need new brake pads for your MINI?
Check out our video on EBC Brake Pads!



Ultimax2™ REPLACEMENT BRAKE PADS

EBC Greenstuff Brake Pads

EBC Redstuff Ceramic Brake Pads

EBC Yellowstuff Brake Pads

Whether you're looking for brakes as a daily driver, for sport, or racing, the need for high performance brakes are instrumental to your safety – and EBC Brakes produces the largest range of brake pads and brake discs in the world.
At Mini Mania, we feature four excellent EBC brake pad types specifically made for your Mini and your driving habits.


EBC Ultimax2

The EBC Ultimax2™ REPLACEMENT BRAKE PADS are a cost effective alternative to OEM level replacement brake pads. These R90 type approved pad are superb for daily drivers and feature red "brake" surface coating for instant safe braking.
Comprised of 100% ECO friendly material with ZERO sulphides, the Ultimax2 works in both hot and dry as well as cold climates.
Designed for premium street driving and offering better braking performance, EBC Greenstuff brake pads actually improves pedal feel on lighter cars at lower speeds.
Capable of repeated heavy brake use without brake "Fall-Off", these brakes provide very minimal disc/rotor damage creating far less dust that standard brakes. These premium street sport pads are for cars up to 200bhp and have medium dusting and good brake effect.

EBC Redstuff
The most popular brake pad upgrade, EBC Redstuff ceramic brake pads, provide significant brake dust reduction while improving brake performance.
Redstuff Ceramic Brake pads set new standards in brake performance reducing car stopping distance by almost 50 feet from 100 MPH and offer a staggering 30% brake improvement over ordinary brake pads.
It's very minimal disc/rotor damage characteristics, enables repeated heavy brake use without brake "Fall-Off".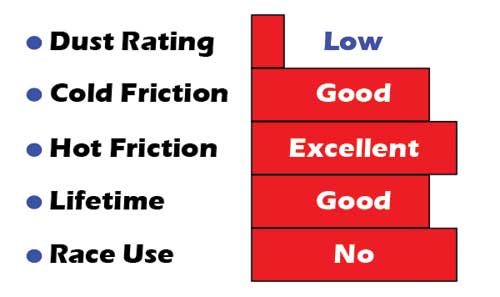 EBC Yellowstuff
With high efficiency performance and race brakes for track & street use, fast to bed-in, great for street vehicle brake upgrade, EBC Yellowstuff 1793 compound is a true winner all round.
It doesn't require warm up for street use yet when loaded up and really hot, the brakes just get better. EBC yellows are ECE Brake safety tested which means they must work perfectly from cold.
EBC Brakes produces high quality replacement and performance Brake Pads for the MINI Cooper. Whether your MINI needs routine maintenance or upgrades for track, EBC offers a solution to fit your needs.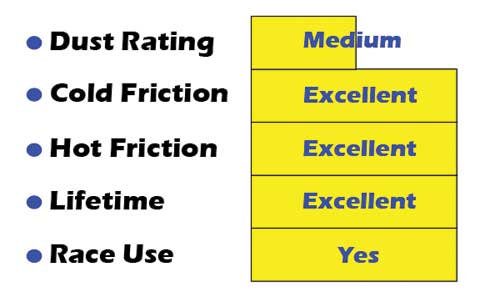 EBC Greenstuff
The new Greenstuff material reduces pad to disc operating temperature by up to 200 degrees while offering high initial 'bite' and are effective up to 800 degrees F.

Features factory style spring clips for accurate and quiet operation. Suitable for all fast road applications, Green Stuff pads are manufactured from a high performance brake material with aramid fibres that will deliver excellent braking efficiency (0.48) and durability.
This high performance roadsport material still includes the attributes necessary for safe and effective road braking in intermittent traffic conditions whilst ready to deliver in depth braking power when called upon.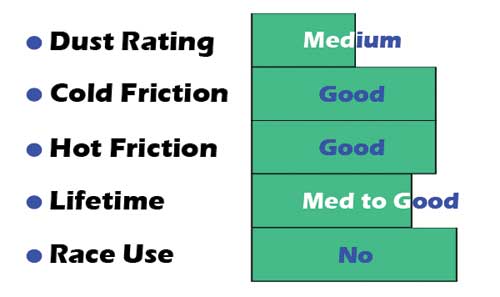 Call Mini Mania for All Your MINI Needs
If you have any questions or concerns, please don't hesitate in contacting our expert tech team at 800-946-2642 or go to our website and use our live chat.