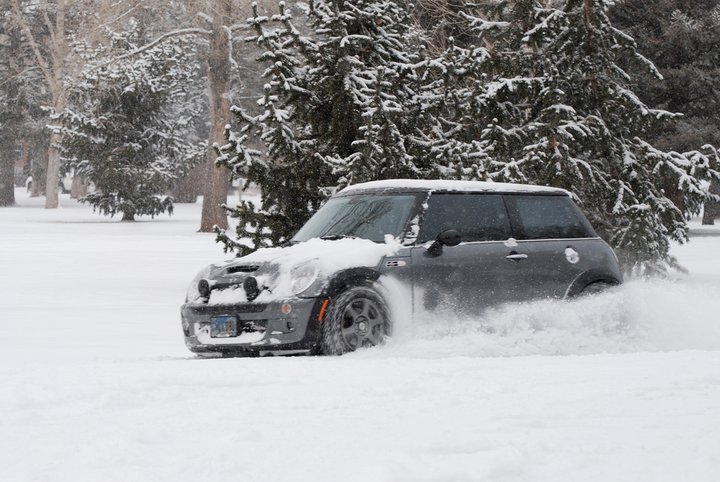 Mini Mania's 12-point Winterization Checklist
Tune up the motor.
(Air, Oil and Fuel filters, including new spark plugs, ignition cap, rotor and wires. Ignition system needs to be in top shape to battle the cold.)
Check the anti-freeze.
(Only fill with recommended brand anti-freeze, make sure to check your owners manual for proper anti-freeze type.)
Check all other fluid levels and fill as needed.
(Brake Fluid, Mineral Oil, etc.)
Fill wiper fluid reservoir with de-icing solution.
Check the battery.
(You can load test your battery at any local auto parts store.)

Check the tread and air pressure of tires.


(You want to insure good grip on the slick roads, also good for the gas mileage of your vehicle.)

Inspect the brakes.


(Quick visual inspection will give you peace of mind driving in cold harsh conditions.)
Install good windshield wiper blades.
(Good wipers such as Bosch will keep your windsheild free and clear.)

Check headlights and signal lights.


(A good idea would be to convert your old filament bulbs to the new LED bulbs, these are brighter and last longer.)
Check belts and hoses, replace as necessary.
(Any cracks will only get worse in the cold weather, leading to more expensive repairs.)
Ensure heater and defroster are in good working condition.

See the many Winterizing & Maintenance Products we offer for your MINI below:
TUNE-UP KITS: WIPERS, ETC. COOLING FLUIDS


We suggest you keep a Cold Weather Kit in your trunk
A Cold Weather Kit contains the following: Jumper cables, a shovel, snow chains, an ice scraper, towing cables, flares, a blanket, a first aid kit, candles, non-perishable food items, warm gloves, boots, a flashlight, and a cell phone.

Please note: Keep in mind the fact that drops in temperature cause a decreases in tire pressure.
If installing snow tires, do not mix. Use the same size and brand.
Related Articles