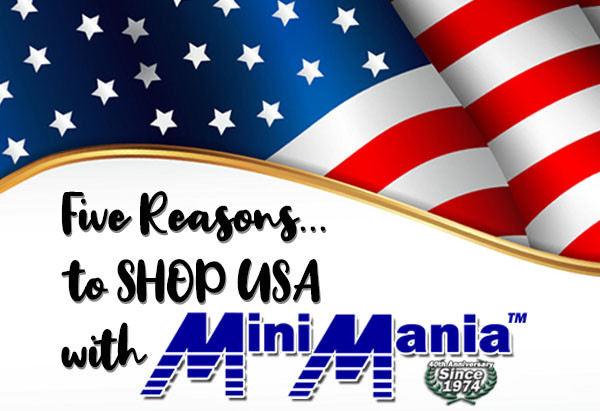 5 Reasons Why You Should Shop Mini Mania Rather Than Overseas
Finding parts for your Classic car is difficult at best. As our cars continue to age, parts become scarce and often it takes hours of searching the internet to find a company that can get you what you need.
But where to go to get your parts? Where do you get the best deal? What are the Pros and Cons between companies?
Here's 5 Reasons To Choose Mini Mania.
You Don't Have To Get Up Early To Call Us

We're in California so if you need to talk to us, and you live on the East Coast, there's only a three hour time difference.
Plus, there are more WAYS to contact us - phone (1-800-946-2642), chat, email ([email protected]), and FACEBOOK.

You Won't Be Charged Hidden Fees

Buying overseas has a hidden cost called "custom duty tax".

For Larger Items, We Offer Faster, Cheaper Shipping Rates.

We admit, because companies have negotiated cheap shipping rates from Europe, it's hard to compete, especially to customers on the East Coast. But that only works for small onesie-twosie items. For big items, you'll pay through the nose.

We Have a Dedicated Tech Team are Classic Car Experts

Our Tech Team has years of hands-on experience building, repairing and maintaining Classic Cars. We know our stuff.

You'll Eliminate the HUGE Hassle of Returning Items Overseas

While it's cheap to send ship items FROM Europe, it's the exact opposite going the other way.
And Duties need to be paid AGAIN.
And if something happens to the return, whether it's lost or damaged, you have to wake up early to call customer support to work things out.
Specializing in parts for your Classic Mini, Classic Sprite and Midget, and Classic Morris cars, we search and buy parts from all over the world – so you can get what you need, at a price you can afford, with the customer support you deserve.