7 Days of Giving Thanks
Mini Mania Customer Appreciation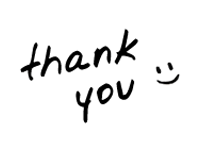 Starting now and continuing through Friday, November 23rd we're offering you featured specials every day...for 7 days! We want to show our gratitude and thankfulness for our many valued customers we've had the privilege serving during our past 44 years in business.

But...our appreciation for you doesn't last for 7 days or come around once a year. We strive to share it every single day through our customer service, resource rich website and product quality, that our actions speak louder than words. Today we hope you can take some special time to reflect upon your things and the people in your life with whom you are thankful. We'll do the same. Happy Thanksgiving to you and your family.




* Promo codes are valid for the day indicated only and may not be applied to sale or specially priced items unless stated otherwise.



Saturday Nov 17, 2018 ONLY
Take an Extra 10% off Sale Items - Use Code ONSALE10N
shop sale items
---
Sunday Nov 18, 2018 ONLY
15% off Brake Maintenance - Use Code BRAKE15
shop brake maintenance
---
Monday Nov 19, 2018 ONLY
$30 OFF Ultimate Armrests - Use Code COMFORT30
shop ultimate armrests
---
Tuesday Nov 20, 2018 ONLY
$20 OFF Repair Parts Orders $100 and Over - Use Code MINIFIX20
shop repair
---
Wednesday Nov 21, 2018 ONLY
15% OFF Tools - Use Code TOOLSAVINGS
shop tools
---
Thursday Nov 21, 2018
Check your inbox Wednesday eve for a surprise
to give you an extra boost...
---
Friday Nov 22, 2018 ONLY
FREE Gift with Any Gift Certificate Purchase (no code needed)
shop gift certificates







Saturday Nov 17, 2018 ONLY
Take an Extra 10% off Sale Items - Use Code ONSALE10C
shop sale items
---
Sunday Nov 18, 2018 ONLY
15% off Brake Parts* - Use Code BRAKE15%
shop brake parts
---
Monday Nov 19, 2018 ONLY
$30 OFF Custom Aftermarket Heater - Use Code HEATUP
shop custom heater
---
Tuesday Nov 20, 2018 ONLY
20% OFF Pre-Owned Parts - Use Code REUSE20
shop pre-owned
---
Wednesday Nov 21, 2018 ONLY
$75 Tire Orders $500 and Over - Use Code TIRE75
shop tires
---
Thursday Nov 21, 2018 ONLY
15% OFF Car Covers - Use Code MINICOVER
shop car covers
---
Friday Nov 22, 2018 ONLY
FREE Gift with Any Gift Certificate Purchase (no code needed)
shop gift certificates