Don't fret over giving a gift… Your favorite car enthusiast would love a Gift Certificate!

Let them choose what they really want!


***Gift Certificates can now be sent to you by return e-mail! Order item "GIFT" by 12 noon PST, Thursday, December 21, 2017 and still have it in time for Christmas! At check out, you are given the option to "QUICK-ADD1 By Part number"; at this point simply insert the part number "email-giftcert". That's all you have to do and you will receive an email message from us with a printable (or forwardable) pdf file at the email address we have on file for you.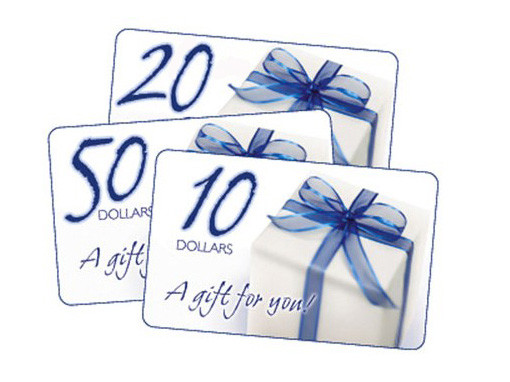 Details:
Available in $10 increments, from $10 to $10,000 (Item number GIFT).
Redeemable for thousands of items - the ideal gift for any enthusiast!
Great as gifts or as a thank you to valued customers, employees and suppliers.
The name on the Gift Certificate is left blank so you can fill in the recipient's name.
GET THEM HERE
***A single certificate is mailed for each line item on the order.
For a single $100 gift certificate, order 10 of item GIFT
. For a second certificate valued at $500, add a second line item GIFT to your order with a quantity of 50. You may order as many as you like.Unless requested otherwise, Gift Certificates are mailed 1st class mail with No Shipping Charge (domestic U.S. only). No tax is charged.
Do not combine orders for gift certificates with any other items. Please place your order for other items separately.
We are happy to redeem Gift Certificates online, by phone or FAX !
Click here for info on redeeming gift certificates.
Save
Save
Save
Save
Save
Save
Save
Save
Save
Save
Save
Save
Save
Save
Save