Mini Mania continues sponsorship of team TWINI for their participation in the National Auto Sport Association's 25 Hours of Thunderhill Endurance Race taking place December 7, 2013 at Thunderhill Raceway in Willows, CA. The team is comprised of Jacques Andres, Steve Romack and Scotsman Chris Knox, winner of the 2011 MINI Challenge UK, drivers, Team Manager Jerry Bradbury, Crew Chief Eric Rocha and Team Member Norm Nelson.
The TWINI is a R53 Mini Cooper S fitted with a second, 1.6L, supercharged JCW engine and other modifications giving the MINI an impressive 500+ hp. TWINI was developed and executed Bay Bridge Bimmers and Minis of Oakland, CA, Jacques Andres owner/builder/driver. It was built specifically for this endurance race and is sure to be quite an eye opener.
Before it was TWINIfied, the MINI was driven by Mini Mania owner and founder Don Racine in 2007 at the 30th Anniversary celebration of Nicole Racing Japan at the Fuji International Speedway in Japan. Don says, "It was one of my favorite races to date and sponsoring the team driving the same car with twin engines is a no brainer." Read about it here. A group of Mini Mania team members will be at the event answering questions, giving away free stuff and offering discounts to all in attendance. Be sure to visit them and root for team TWINI!
Event Details
What: 25 Hours of Thunderhill Endurance Race
Where: Thunderhill Raceway Park - 5250 Hwy 162, Willows California 95988
When: Saturday, December 7, 2013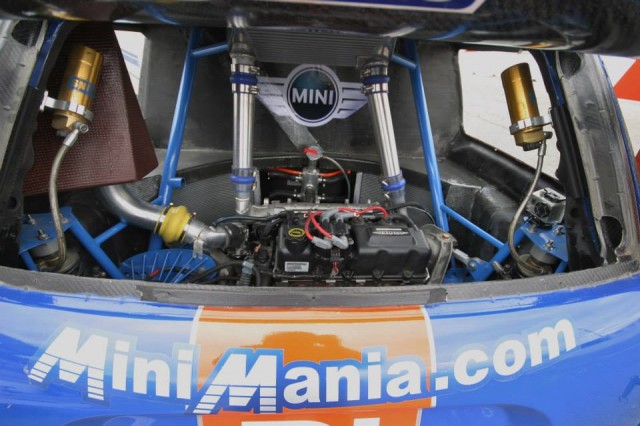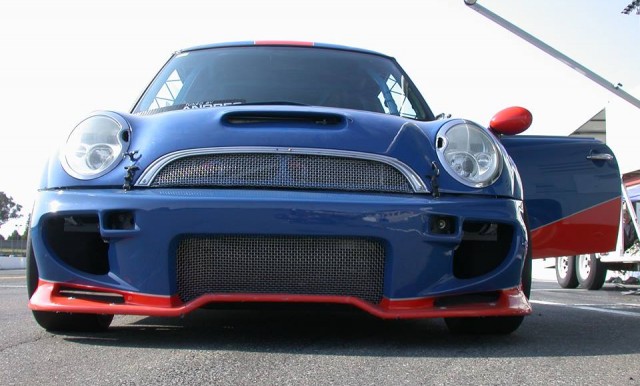 About Mini Mania: Mini Mania Inc. is the market leader in the Mini Cooper and Classic Mini parts and accessories business. Based in Nevada City California, Mini Mania has been in business for nearly 40 years, selling Mini products worldwide through its web site www.minimania.com, or its phone specialists at 800 946-2642
Media Contact: Don Racine Mini Mania Inc., 800 946-2642 or 530 470-8300, [email protected]