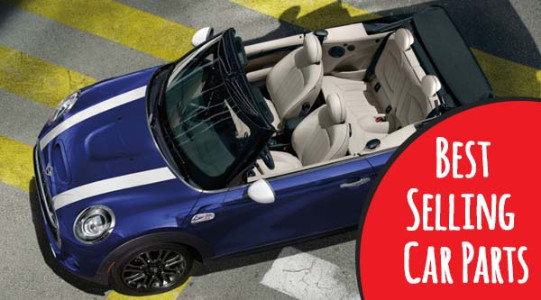 While the best-selling car parts and accessories vary from month to month, we thought it would be interesting to share with you this information. According to Global Sources these are the top sellers and most popular categories for car products and accessories:
Car charger
Car DVR
Driving recorder
GPS tracker
Headlight
Jumpstarter
Smart lock
Tires
Inverter
Bluetooth car kit
We found this list a bit surprising and was wondering which of these products would our New MINI customers like. So, we a little research and came up with our own top-rated categories based on the most-searched items. Take a look below and find out what's trending with customers just like you!
Exterior Car Parts and Accessories

Interior Car Parts and Accessories

Let us know if the comments below if you agree or disagree and add any categories or parts that you feel we might be missing.