Shift Knob Options for R55, R56, R57, R58, R59, R60, R61 MINI Cooper
Our wide selection of MINI Cooper Gear Shift Knobs and Knob Caps will allow you to get the look and feel that you like at great prices. Complete aftermarket range and factory original equipment versions.
R55 Clubman S and Non-S (2008-20014)
R56 Hatchback S and Non-S (2007-2013)
R57 Convertible S and Non-S (2009-2015)
R58 Coupe S and Non-S (2012-2015)
R59 Roadster S and Non-S (2012-2015)
R60 Countryman S and Non-S (2011-2016)
R61 Paceman S and Non-S (2013-2016)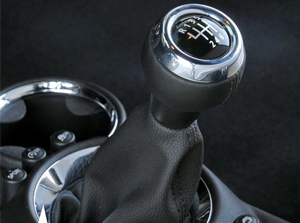 Factory Replacement Manual Transmission
Shift Knob for R55, R56, R57, R58, R59
MINI Factory replacement Shift Knob assembly. The Knob and Boot are sold as a single unit. The 2007 - 2010 Cooper (non-S) models came with 'plastic' shift knob - the lower half of the knob was plastic - unless the leather interior option was selected. The later Cooper models and all Cooper S models used leather versions. Leather Shift Knob was also an option on early Cooper models - usually came with the leather steering wheel.

Shift Knobs For Your Gen1 MINI (R50, R52, and R53)
CLICK HERE FOR SHIFT KNOBS FOR YOUR R50, R52 & R53 MINI COOPERS
Shift Knobs For Your Gen3 MINI (F54, F55, F56, F57, and F60)

CLICK HERE FOR SHIFT KNOBS FOR YOUR F54, F55, F56, F57 & F60 MINI COOPERS
---