Your Order / Return May Be Delayed Due To Shipping Irregularities.
Read More


800-946-2642
Phone Sales (PST)
Monday - Friday: 8:00am - 5:00pm
Saturday & Sunday: Closed
On-Line Orders Open 24 hours, 7 days per week

We have detected you're not on the correct site for the car you have selected! Click the
green button
below to go to the correct site.
Select your car:
Select
Save this car to my garage
MINI Cooper Brake Maintenance Parts- Most Popular
Article Date: Aug 26, 2014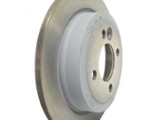 Related Websites

Visit us on:

Mini Mania
870 Gold Flat Rd.
Nevada City, CA 95959 USA

Orders: 800.946-2642
Technical: 530.470.8300
Fax: 530.470.8388