What Is A Rear Diffuser For MINI Cooper



What A Diffuser Is For?
You mean besides the fact that a rear diffuser makes a MINI Cooper look that much better? Well it actually does add improved performance. A rear diffuser is designed to improve airflow under your MINI, which helps stabilize your car with better aerodynamics.

How Does It Work?
To make this simple to understand:

As your MINI moves forward the diffuser cuts the air pressure underneath the vehicle, improving the aerodynamics by reducing drag. You get low air pressure underneath the car and high pressure above it, creating a down force to give your MINI great stability and better performance. Most racing or performance cars have diffusers installed.

You can read a more detailed article about the science behind diffusers here.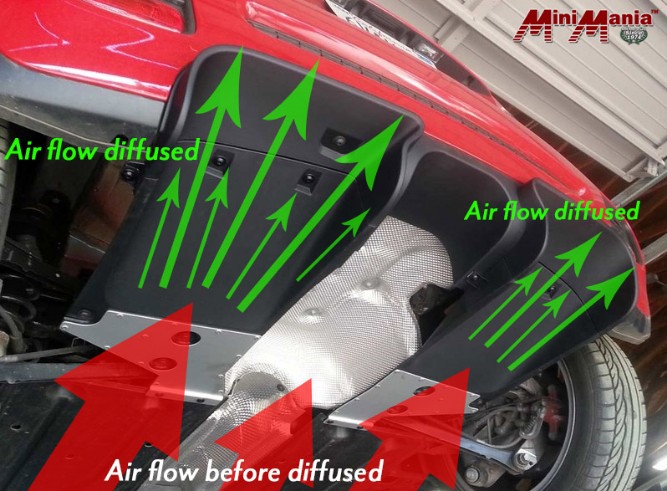 Benefits From a Rear Diffuser
All benefits you'll get from a rear diffuser are performance based, such as:

- Better aerodynamics
- Performance handling
- Improved stability

How To Install A Rear Diffuser
Here's a video of a professional install:
Watch Now

OEM Rear Diffuser GP for MINI Cooper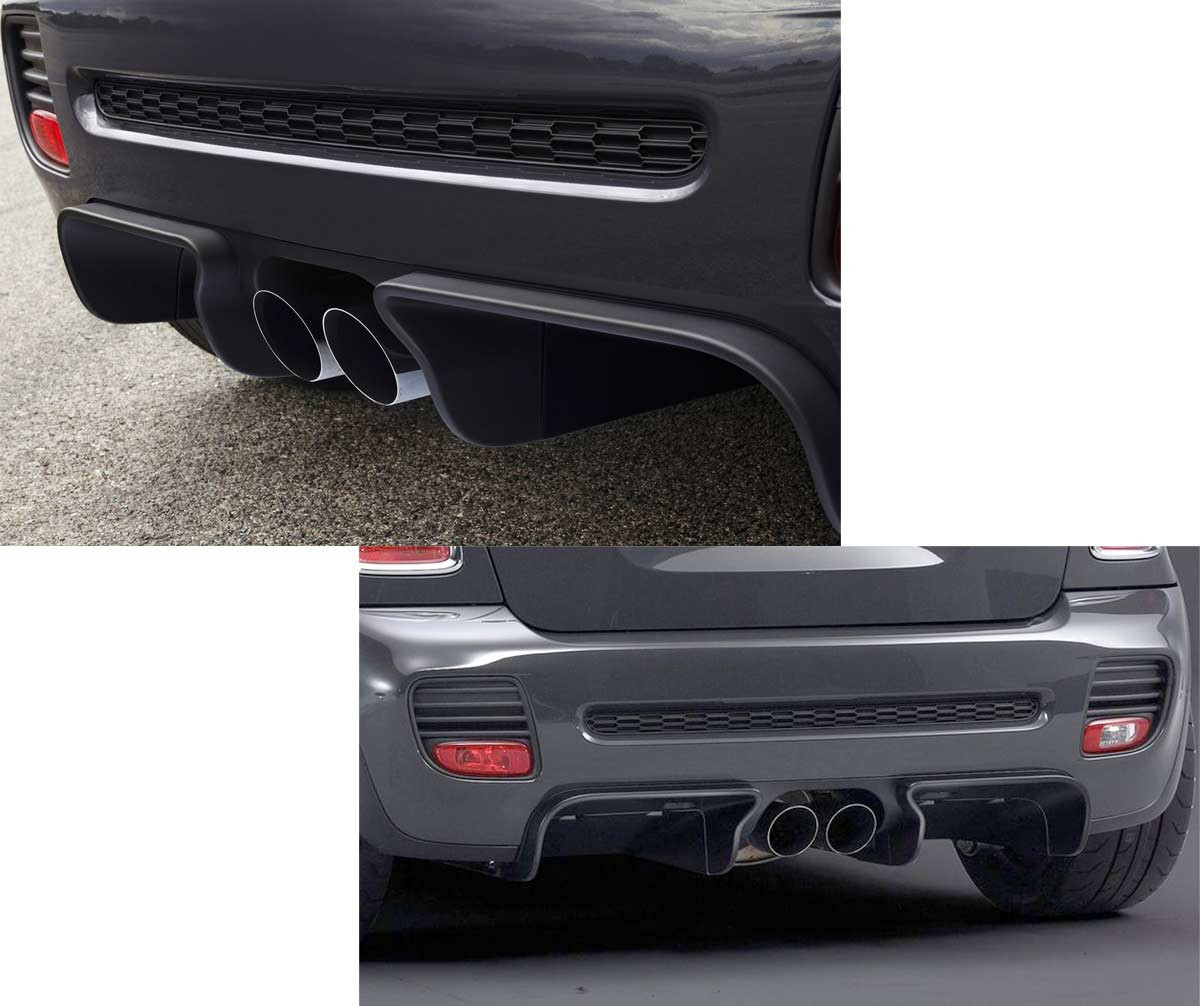 Fits: 2007-13 R56, 2009-15 R57, 2012-15 R58, 2012-15 R59. Kit includes all hardware for installation.