See Available Piston Ring Compressor Tools to the Right or Click Here >>>>>

Installing piston rings in a Mini engine has never been easier. With the availability of a simple precision tool the entire process will take only minutes.


When you purchase a new set of pistons and rings it is safe to be comfortable that the 'end gap' on the factory rings will have already been machined to the correct tolerances and thus are ready to install.


When you purchase a set of rings from anyone then it is a must to check the end gap before final installation. The proper end gap assures a good combustion seal (minimum blowby) and allows adequate clearance between the ends of the rings so they do not butt up against each other and cause the rings to scuff or bind.

End gap can be measured by placing the piston ring in the cylinder bore and inserting a feeler gauge between the ends of the ring. If the gap is too narrow (less than the minimum recommended clearance), the ends of the rings can be filed to increase the gap. File carefully so that both ends of the ring remain parallel to each other. In other words, don't file at an angle. The ends of the ring must be square.


When you are ready to install the pistons and rings into the bore there are a number of methods used over the years but the last generation is by far the best. With a simple yet high precision anodized, tapered sleeve the process is very quick and easy. The alloy sleeves are made to the exact size needed for the various pistons as used in 1275cc motors. They are available in +.020, +040, +.060, 73mm and +.120 (73.5mm).


The installation process is a matter of laying the alloy sleeve onto the face of the block, slowing pushing the piston into the sleeve until about 1" down the bore of the sleeve, then with a quick push with your thumbs, the piston assembly will slide into the engine bore with little or no resistance.

This simple tool is easy and you can rest assured that the rings which you have no way to inspect after installation have not been damaged in any way!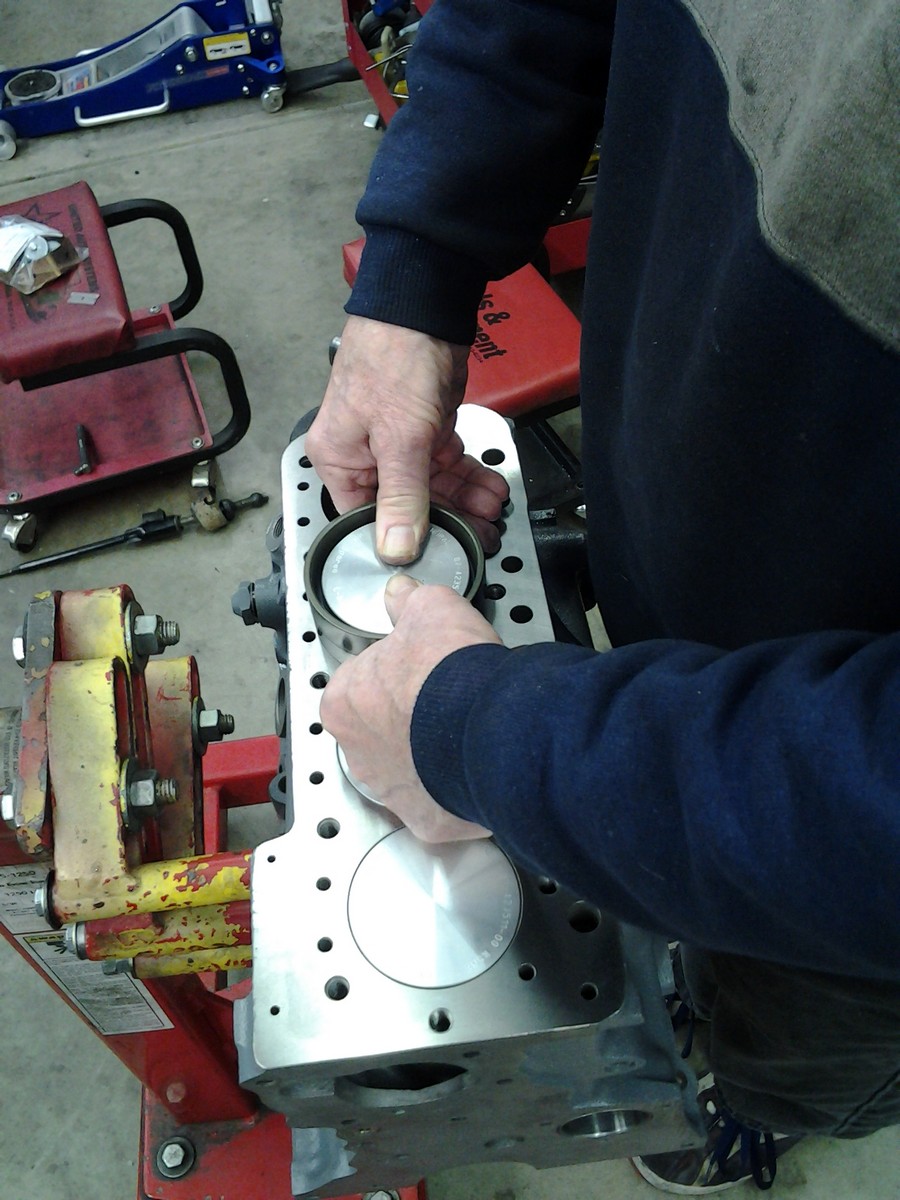 Save