Introducing Mini Mania's "Killer" Series Engine Program!
Do you want to buy your way to the front of the grid? It is never too early to start planning for this year's race season. Did you know you can get a new "Killer" series of race motors from Mini Mania? Trust the experts that prove with our own actions that we know how to build great race motors.

Here's
how it works!
Let us build you a brand new "Killer" race motor that'll give you the edge you'll need to put you in the Winner's Circle! Masterfully constructed with the latest cutting-edge components that insure the best performance for the dollar.


Includes:
• A+ block w/ all steel main caps & 4-bolt center cap

• EN40B Super Crankshaft with latest technology counterweights

• Forged Steel 6" long connecting rods

• Custom 1275cc +.047 forged pistons

• 310SP camshaft with Adjustable Belt Drive

• Modern technology Vibration Damper

• Ultralight competition race flywheel

• Full race alloy cylinder head with 1.5 ratio rockers

• Dog engagement gearbox with Limited Slip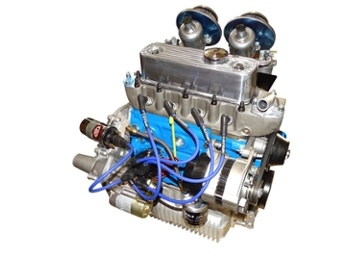 View our 1275cc Vintage Race Powerunit Complete With Race Transmission

Questions?
Call Don now at 800-946-2642 or
send him an email here. He'll help you customize your own!

(And don't forget to ask about our "We Ship It - You Save" Program.)
A Fun Little Video About The Power of Our Killer Engines: