INSTALLATION INSTRUCTIONS FOR SPRINT BOOSTER
THROTTLE REMAP MODULE
MINI MANIA PART NUMBER NME1900
For 2002-2006 R50/53 MINI Cooper and Cooper S
And 2005-2008 R52 MINI Cooper and Cooper S Convertible
Below are instructions for the Sprint Booster Throttle Remap Module, Part Number NME1900.Take all necessary precautions before working on your MINI.Mini Mania Inc. is not responsible for any damages incurred during the installation of this part.
1. Locate the plastic tab on the left side of the accelerator module.Push down on the tab (towards the floor) as you slide the entire module to the left. IMPORTANT: There are 2 sequential 'catches' that the tab must clear, if you are able to slide the module slightly and it stops, press the tab abain to clear the second 'catch'.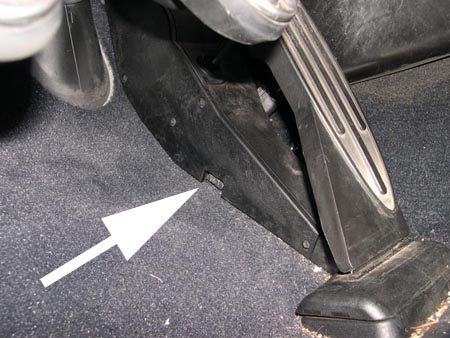 2. Image below shows the accelerator module sliding left after the tab is released.After sliding a short distance to the left, the entire module will lift off.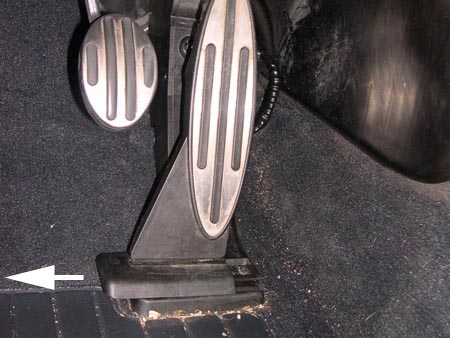 3. Image below shows the right side of the module where the harness plugs in.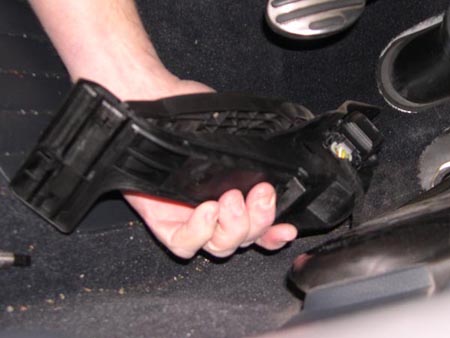 4. Squeeze the connector on both sides to release the latch and plug the plug free.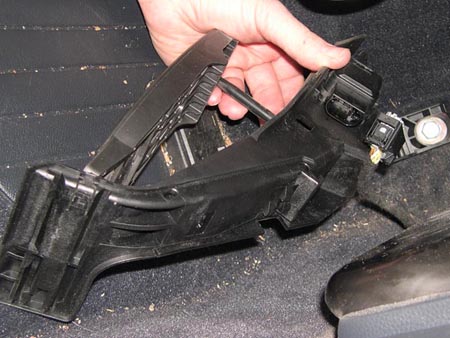 5. Once the harness is unplugged, install the Sprint Booster Module by plugging one end into the harness and the other end into the accelerator module matching the male/female connectors.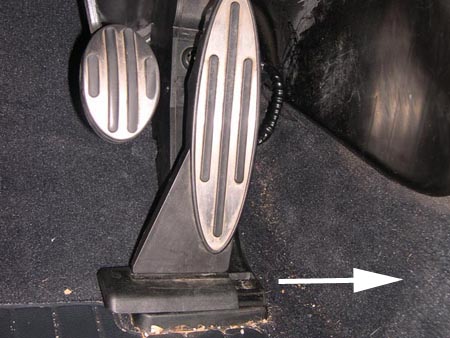 6. Carefully arrange the Sprint Booster module behind the accelerator as you re-install the accelerator module.Slide the entire module back in place while making sure the Sprint Booster module does not bind against anything.Once the module 'snaps' into place, it's done!
Once you confirm the accelerator pedal moves freely, remove all tools and fire up your MINI.It may take a short time for you to adjust your driving style to suit the Sprint Booster remap.
ENJOY!