Parts and Accessories From Mini Mania
Shop Mini Mania for the best in parts and technical support for your New MINI (2002-Current models), Classic Mini (1953 - 2000 models), Austin-Healey Sprite, MG Midget and Morris Minor cars.
Please select your car or category below to ensure the right part for the right car. And should have any questions at all about fitment or need technical help, please use our "ASK QUESTION" link in the header.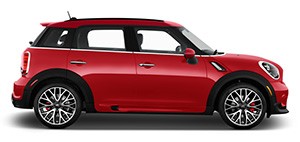 New MINI Parts and Accessories
 For BMW Built MINIs R50 to F61 (2002 - Current models)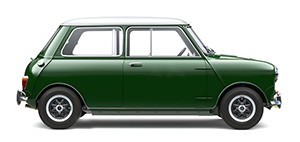 Classic Mini Parts and Accessories
British Heritage Models 1953 - 2000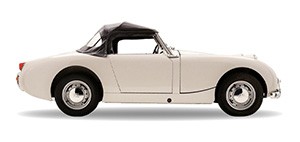 Austin-Healy Sprite and MG Midget Parts and Accessories
1958 - 1971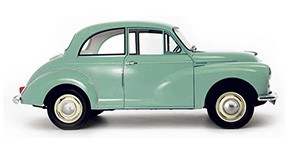 Morris Minor Parts and Accessories
1948 - 1971      
Mini Mania Is The Place To Go For The Parts You Need
We take great satisfaction in being your go-to source for all of your MINI Cooper (Classic Minis – 1959-2000 and New MINI Coopers 2001- Current)  Austin-Healy Sprite, MG Midget and Morris Minor needs, including maintenance parts, replacement parts, performance parts, upgrades, and accessories as well as technical articles and DIY how-to guides.
We are all auto enthusiasts just like you, therefore we want to be your one-stop store (whether they are OEM, Genuine, or Aftermarket parts), outstanding DIY tech support, and a online messaging board/forums.
We strongly advise you to click "Select your vehicle" at the top of the page, so you can find the parts that exactly match your vehicle.
Original, Aftermarket and Rebuilt Car Parts  
Genuine MINI Cooper car part are purchased from OEM (original equipment manufacturer)  or OES (Original Equipment Supplier) parts and are identical to those you would purchase from your neighborhood MINI Cooper dealer. 
Our Classic Mini, Austin-Healy Sprite, MG Midget and Morris Minor parts are also purchased from manufacturers are rebuilders to ensure your classic is as close to original as possible.
Let's make sure we're showing you the right parts! Please Select your car type Below: