Photo Log Part 7 - Mini Mania Crosses America
September 7 2013
One race scheduled for Saturday morning. Don noticed more than the expected amount of oil on the ground under the front of engine. Don says this motor has turned out to be "adequate", but could benefit from a better cylinder head and higher rpm potential. He likes to push an engine to its limits, and this one peaks out at about 7000 rpm's.......not enough to win a race against the competing Mini's. After 3 days of spectacular weather, we could see a rain front moving in, and lots of clouds are showing up. Everyone says good weather for 3 straight days at the Glen is unheard of...we told them we brought it with us from California!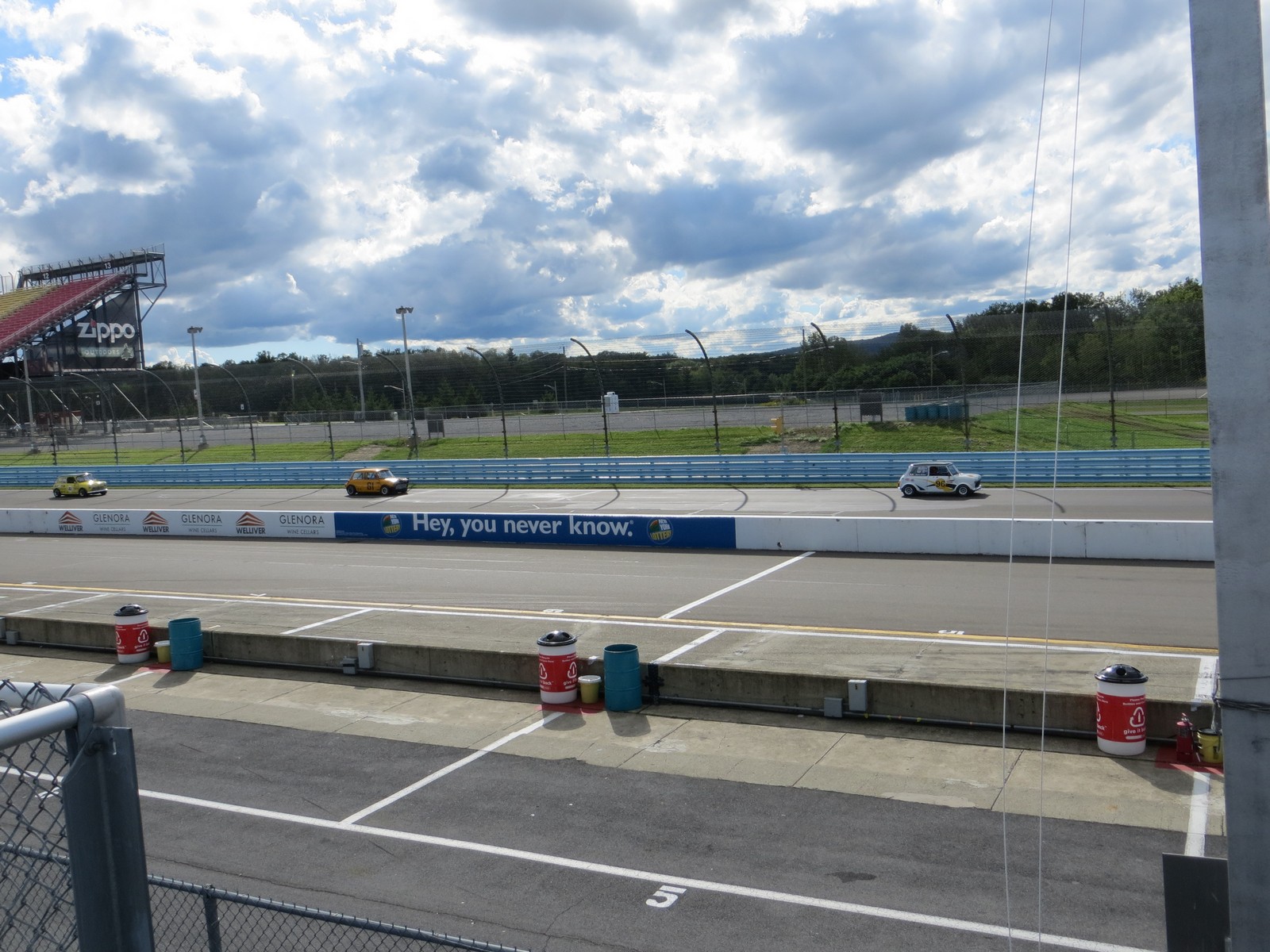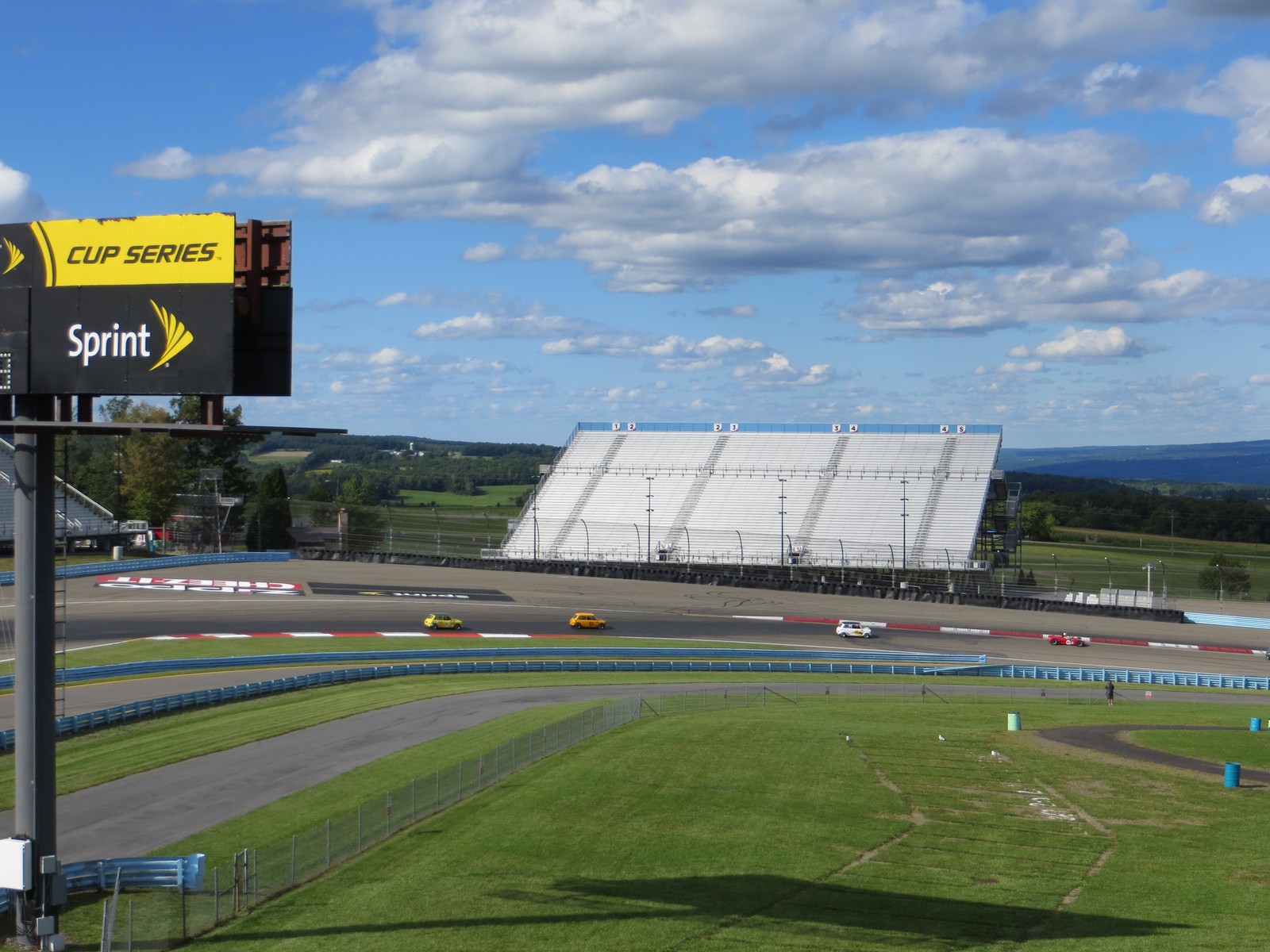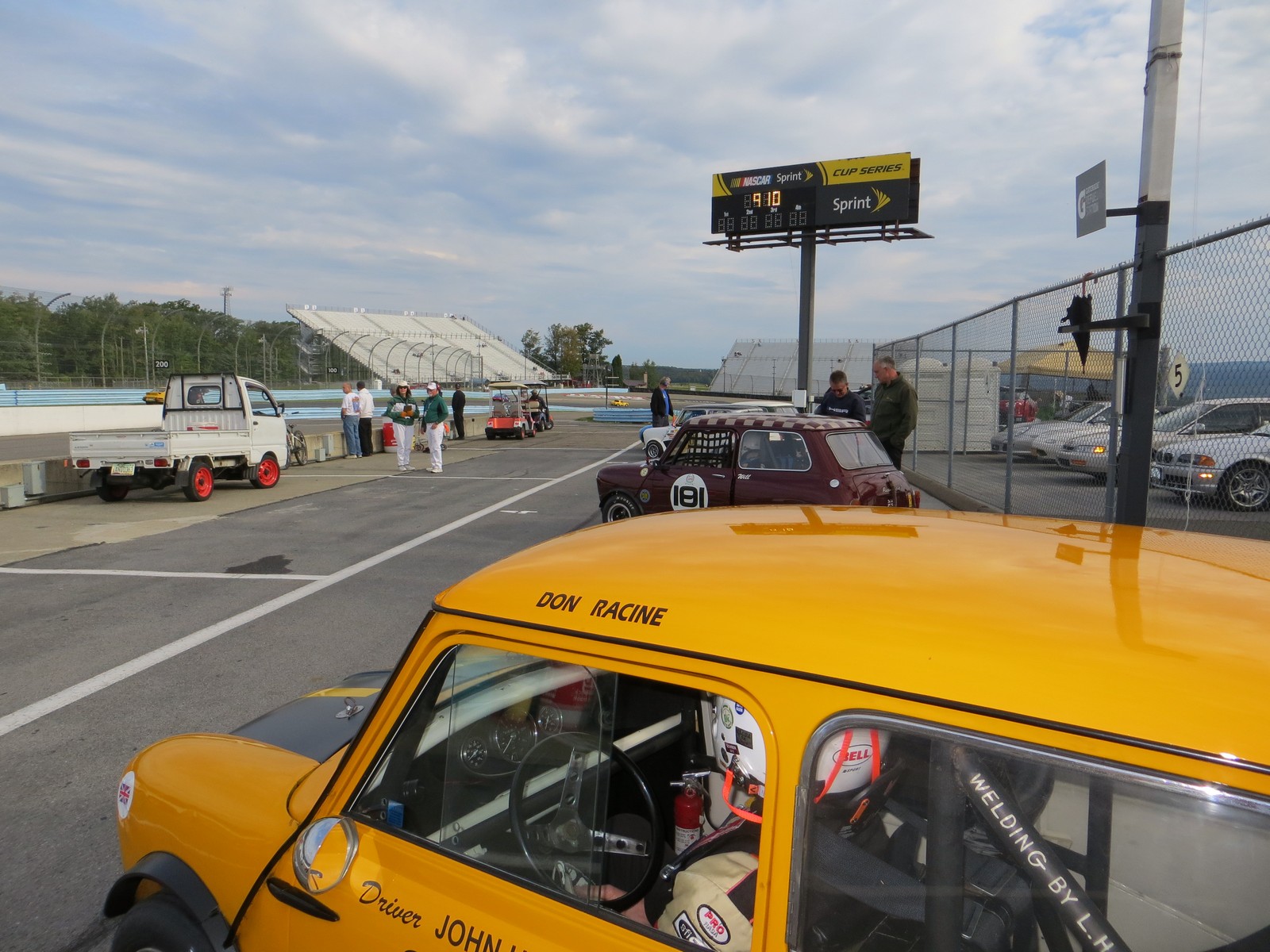 Don and Joe Plunkett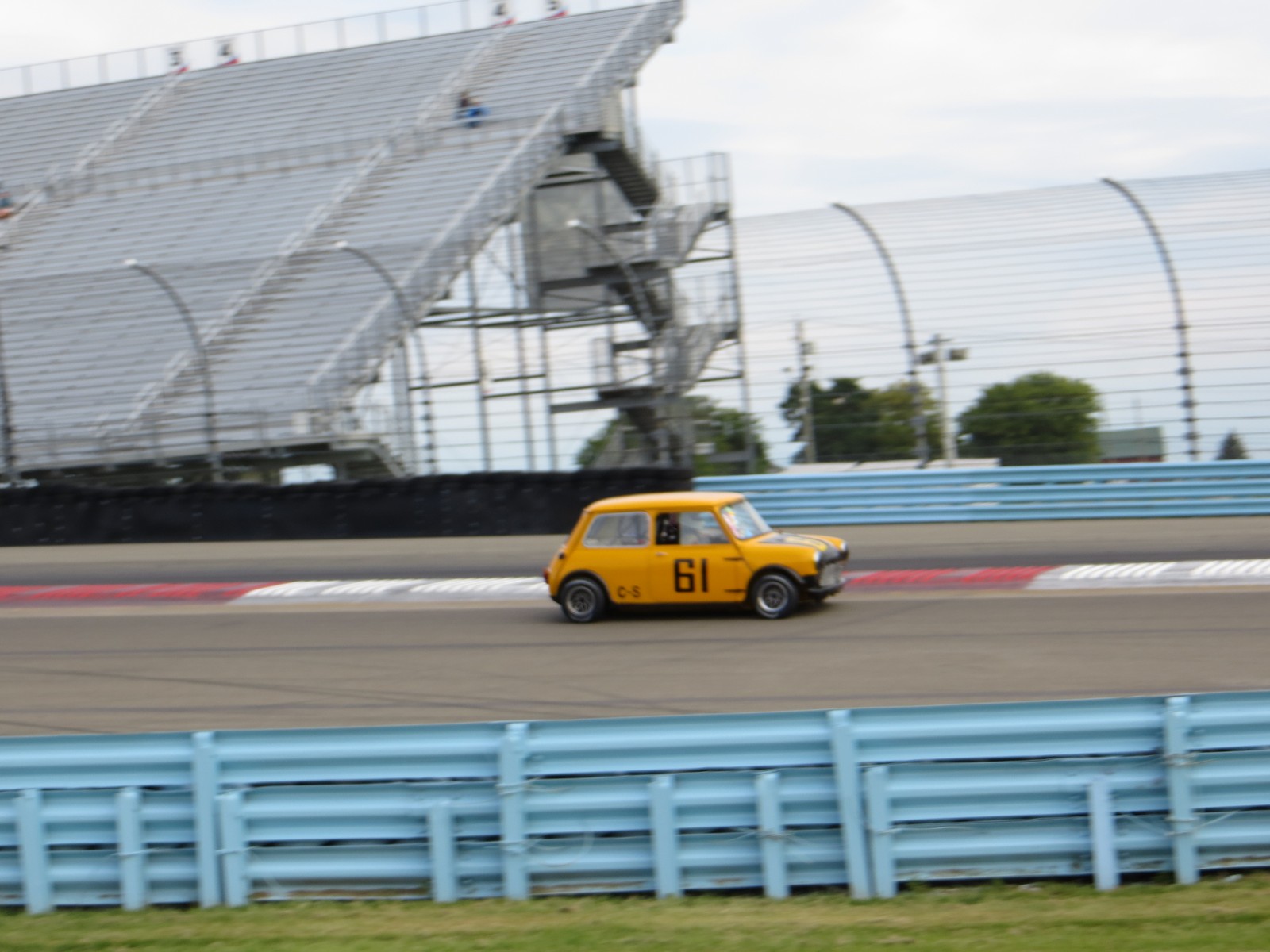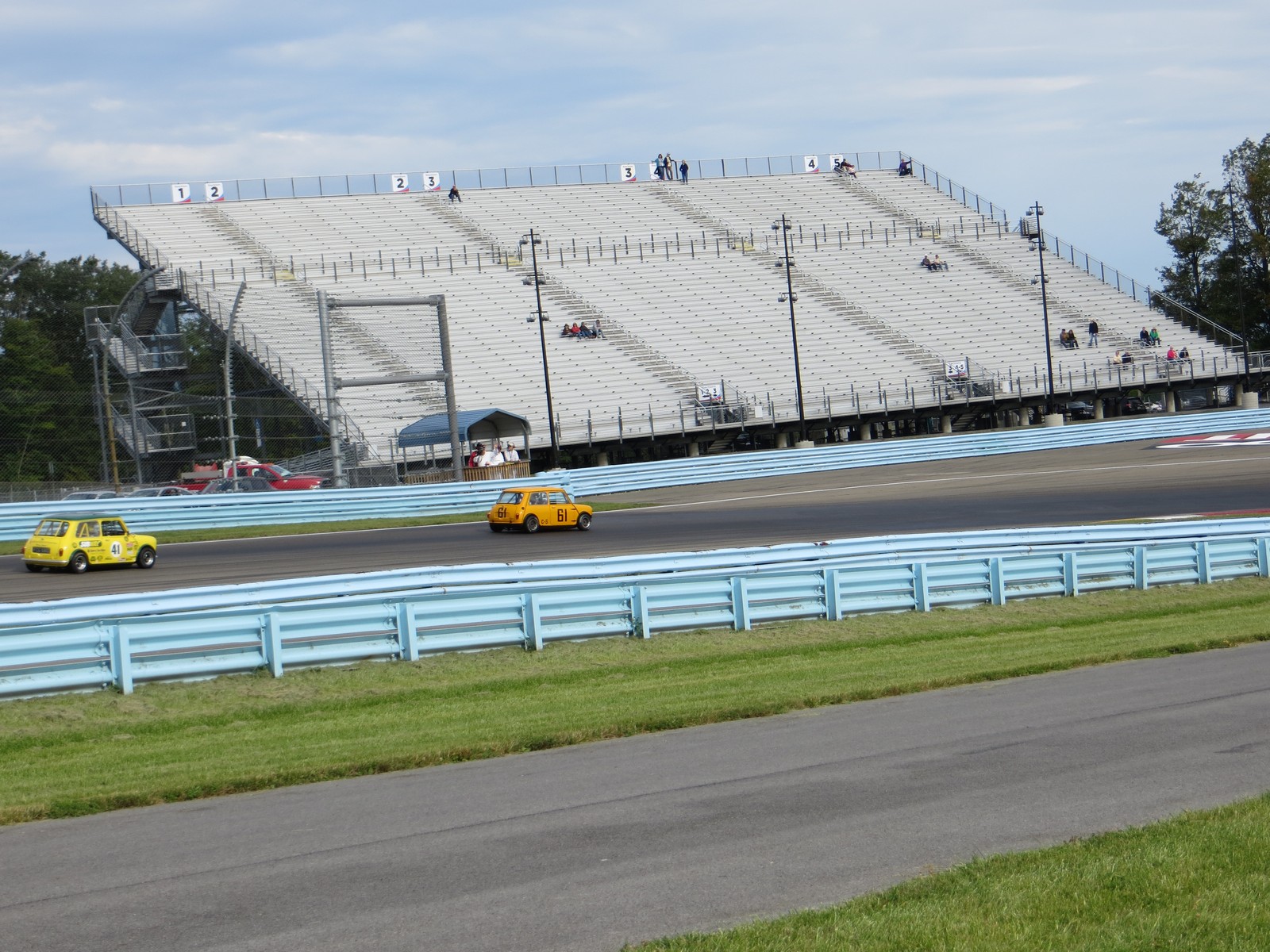 Race results...Don came in 5th (out of 24) again, after 3 other Mini's and a Lotus Elite. The top 3 Mini drivers are Dave Morgan, Dave Dartt, and Will Thomas. Great drivers with sharp cars. Don and Joe Plunkett were in the same time brackets, followed by Richard Brown, Bob Fairbanks, and John Gorsline further down in the results. It was a good race, and a thrill for all to be on the track with their vintage racers at Watkins Glen.
Dave Dartt and his medal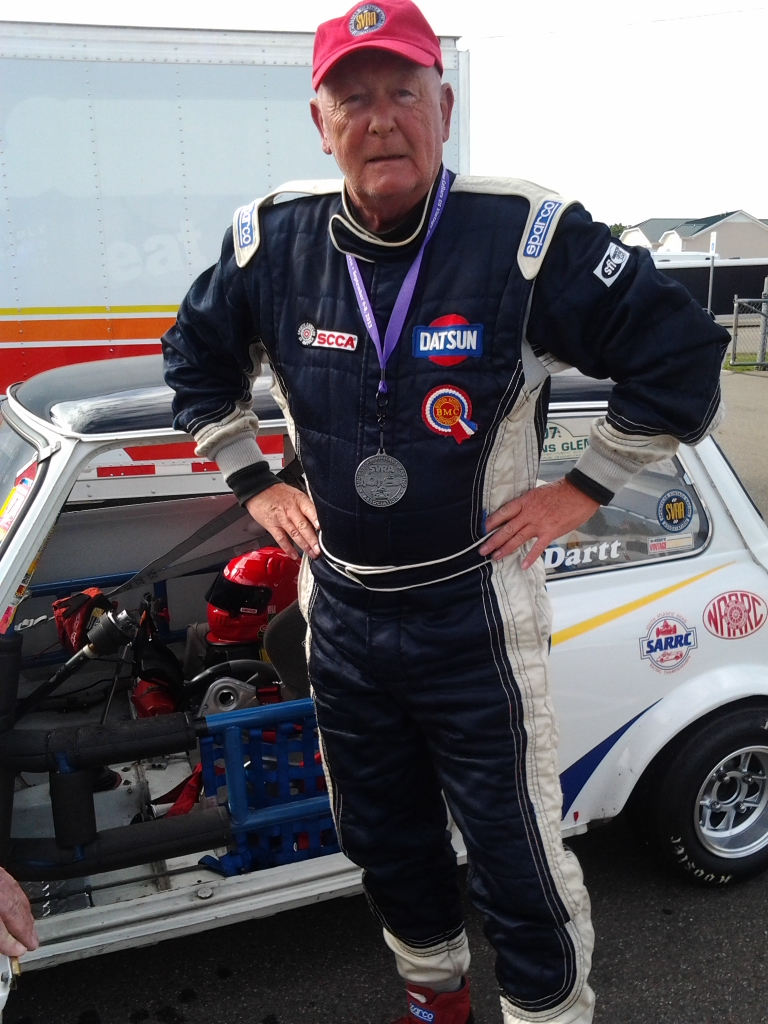 I always love hearing about the track characteristics and what it is like at the various turns. So.......I asked Tony Vickio, one of the Mini Pace Car drivers if I could ride along with him. And so it was arranged for my friend Carol Stiehr (her husband Jamie races a Formula Ford) and myself to go out on the track. We had great fun leading the cars from the concourse auto show around the track for 5 laps. Then Tony, who had raced at the Glen for many years, took us around the track at a good speed, telling us about the correct apex for each turn. I think we girls ended up with almost as much track time as the guys! What fun!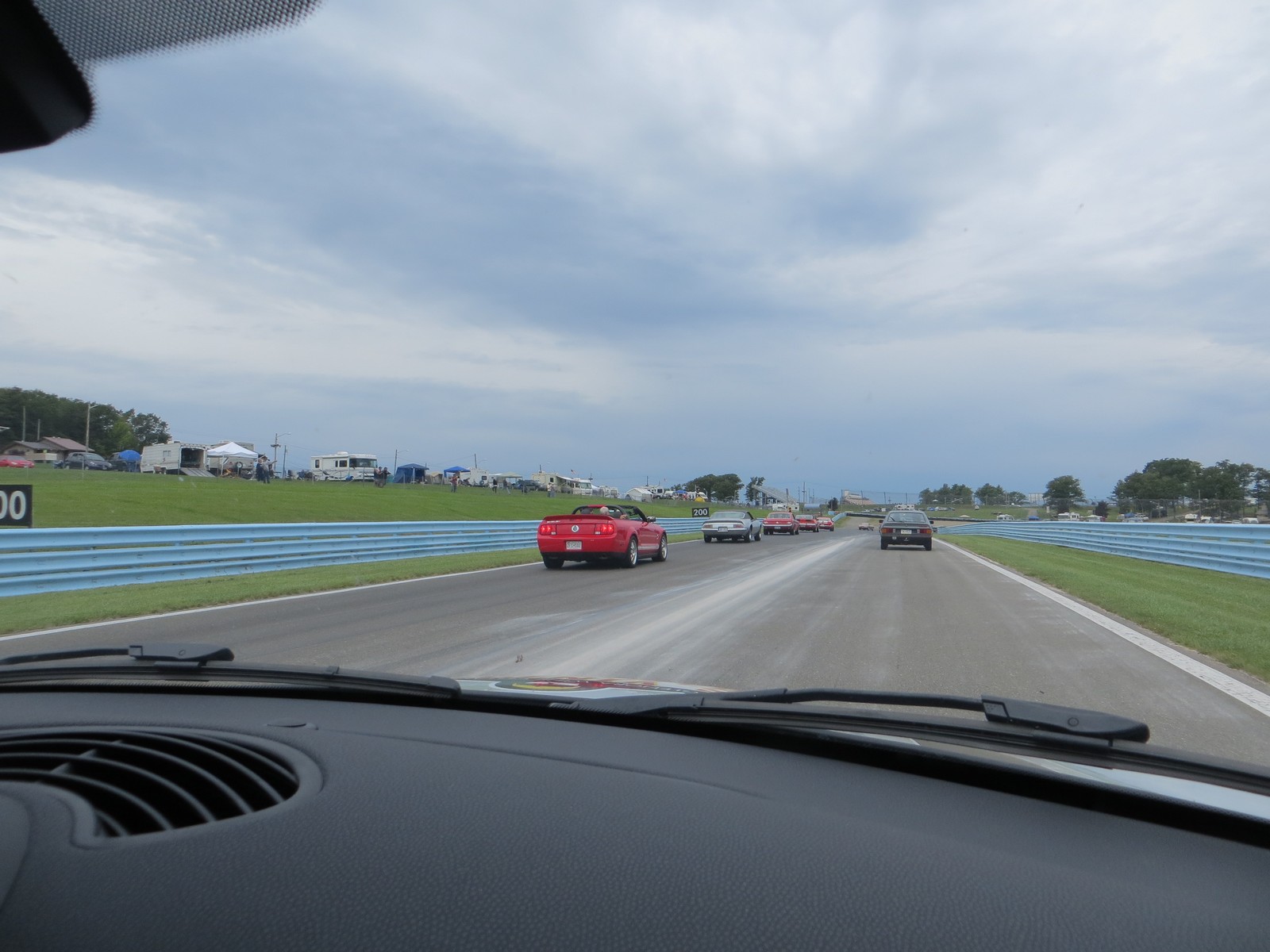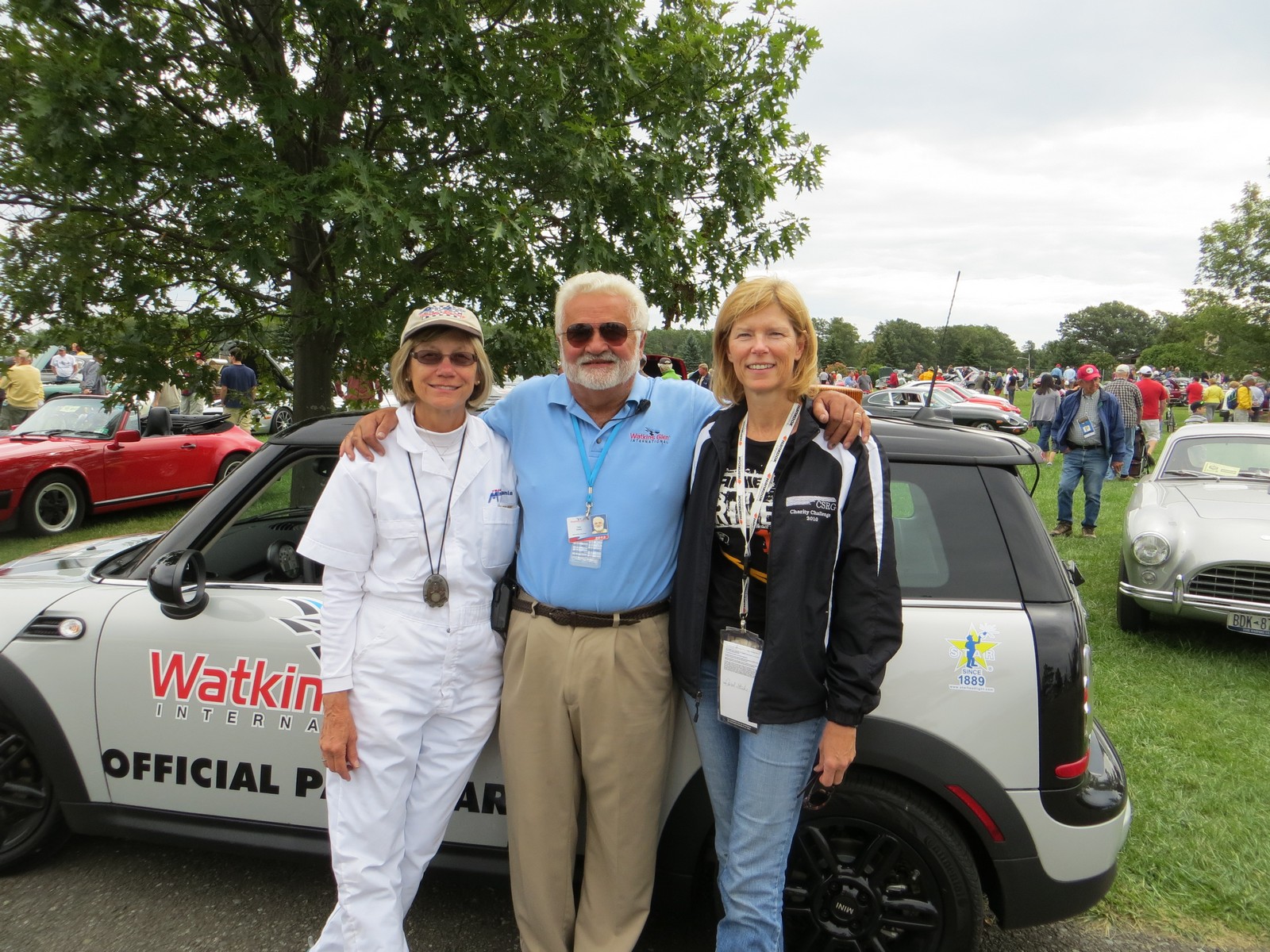 Don started packing up the trailer, since rain was forecast. More oil under the car........not good.
Then on to the SVRA Vintage Grand Prix Event Party, held outside in big tents. A great dinner with good conversation with our Mini pals..a very special evening.
September 8 2013
We woke up Sunday morning to fog, clouds, rain, and a very wet track. After much consideration, Don decided that given the bad weather and the amount of oil leaking from the motor, nothing to gain from another race. We finished packing up, said good bye to our friends, and with great memories of our adventures going through our minds, we said "so long" to Watkins Glen.
We pointed the motor home West, and started our trip back to California, with Bella pointing the way home. Grand Island Nebraska (in the corn fields again), then to Rawlins, Wyoming, onwards to Ely Nevada, and finally home in Grass Valley.

What a great adventure, but looking forward to being home!