Photo Log Part 2 - Mini Mania Crosses America
---
August 12
Left Denver this morning (Monday 8/12) after a very enjoyable weekend with the MINI5280 club at Avon/Christie's Lodge. MINIS in the Mountains was a fun event, with lots of well planned activities. Thanks to Don Suiter and his crew for making us feel like very special guests. Friday night was the wine and cheese get together, which gave us a chance to meet a lot of the members. Saturday was the Car Show, held at the beautiful Beaver Creek Ski Resort. Great pride of ownership was evident in the display of cars...roadsters, coupes, a GP, convertibles, a Paceman, Countrymans, Clubmans and our classic 1960 yellow Austin Mini racecar. Many people stopped by to look at our vintage racer and a number of youngsters got their pictures taken sitting in a real race car! Saturday evening we were treated to a delicious dinner, rounding out our very special visit. Thank you to the 5280 and Ralph Schomp Mini for eveything!
Heading down from the 10,600 ft Vail Summit. Thank goodness for our diesel pusher...we made it up and over, but dont ask about fuel mpg!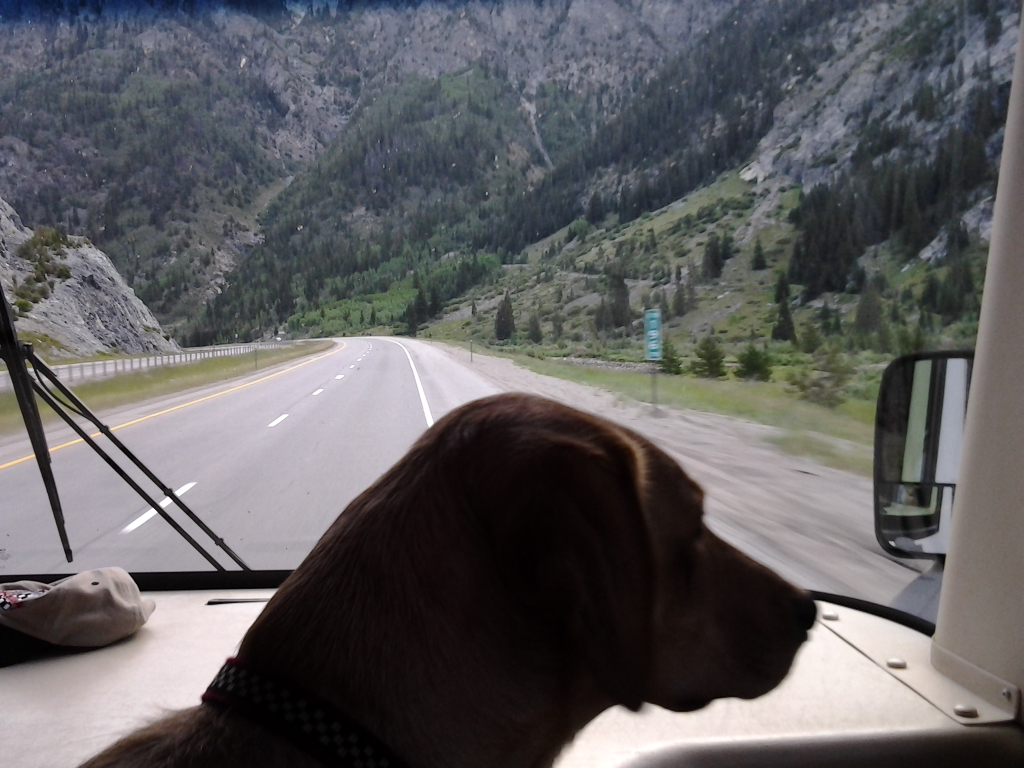 No more mountains! Eastern Colorado, heading to Gothenburg Nebraska KOA Campground for the night. Weather is good
Gothenburg, Nebraska KOA Campground - Have been on the go since we left. Hoping to find some old fashioned midwest high humidity kickback time tonight! The cicadas are chirping, green grass everywhere. Will there be lightning bugs?? The couple that run this KOA are British and are happy to have the Mini here for a visit.
---
August 13
Leaving Gothenburg, Nebraska...next stop at the Pioneer Museum in Minden.
Foreboding storm clouds on the horizon! Big storm cell on the weather map to our north.......Don wrassling with the steering wheel and gusts of wind.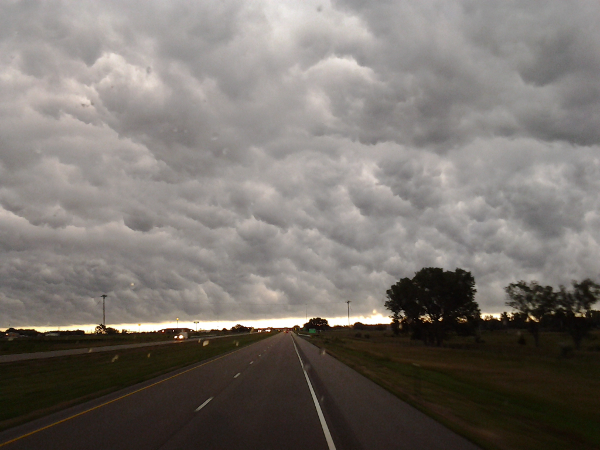 Unplanned stop......
Just as the thunderstorm overtook us, Don was looking in his rear view mirror and saw a trailer tire come apart! Didn't feel a thing in the rv. Pulled over to the shoulder of l-80, and Don was able to put on the spare....never mind the heavy wind and rain and big trucks whooshing by! Thankful that all turned out safely. Another adventure for the Mini Mania Team crossing America!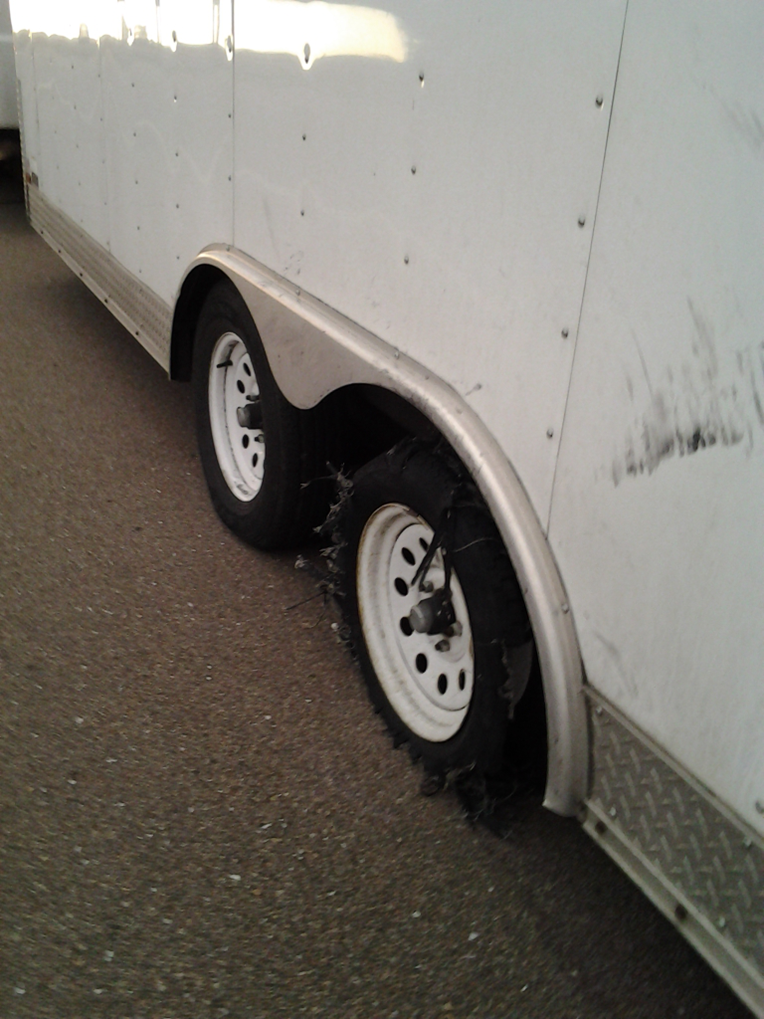 ---
August 14
30 miles to Davenport Iowa. Listening to Elvis.....rolling hills and miles and miles and miles of corn!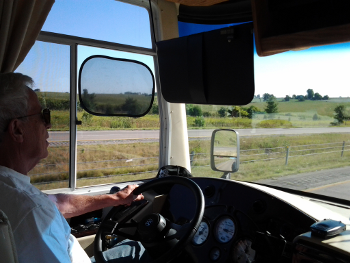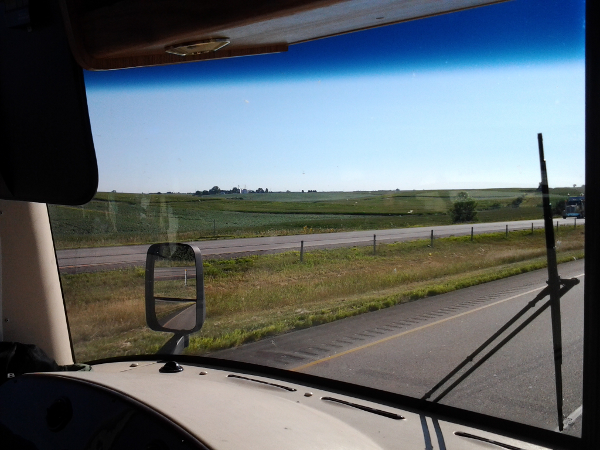 One day...4 states!
Saw the sun come up in Iowa, had lunch in Illinois, lots of traffic in Indiana, and now cruising along in Michigan. Heading towards our
campsite near Benton Harbor (Coloma KOA, Riverside Michigan).
Has been a great drive...and we are ready for some race track activity tomorrow in Grattan! Will get set up tomorrow, and the first race is on Friday.
Picture is in Michigan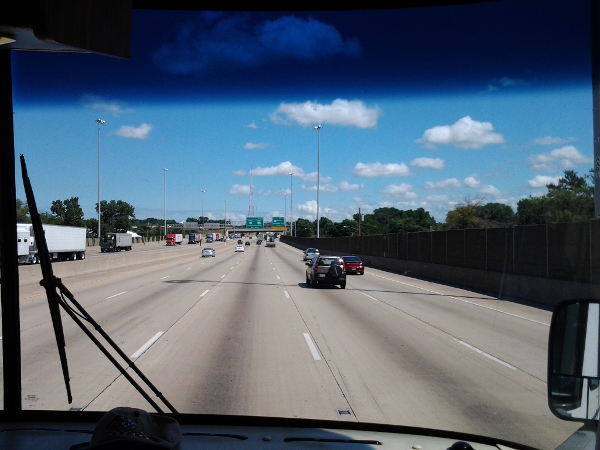 ---
August 15
Here we are at Gratton Raceway in Michigan! It took 7 days and 2,605 miles to get here! Looks like a lovely track, set in rolling hills..and technically challenging. It is described as "2 miles long, 10 turns, including both uphill ascending and descending radius turns, a flat out dog leg off the 160 degree hairpin turn, a hidden apex, a Monza bowl, ess turns, and even a downhill reverse camber turn."

The weather is delightful...70 degrees, 62% humidity (low for the midwest!), and a light breeze with puffy clouds. Shirley grew up in Belleville, Illinois, so this all looks familiar! Don and the little yellow Mini will be ready to race tomorrow morning!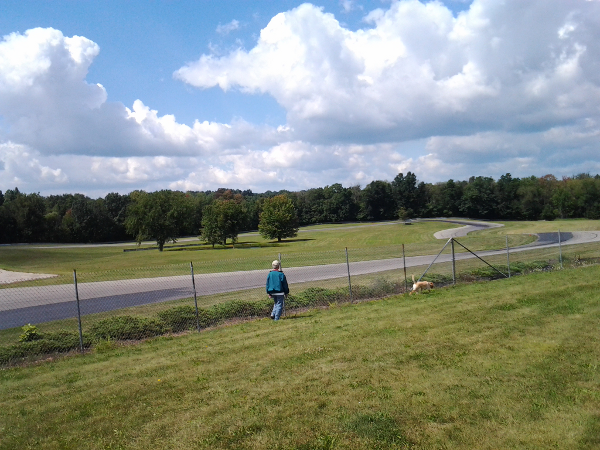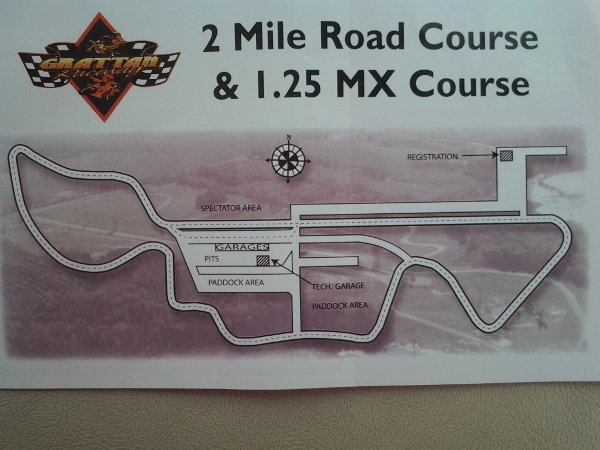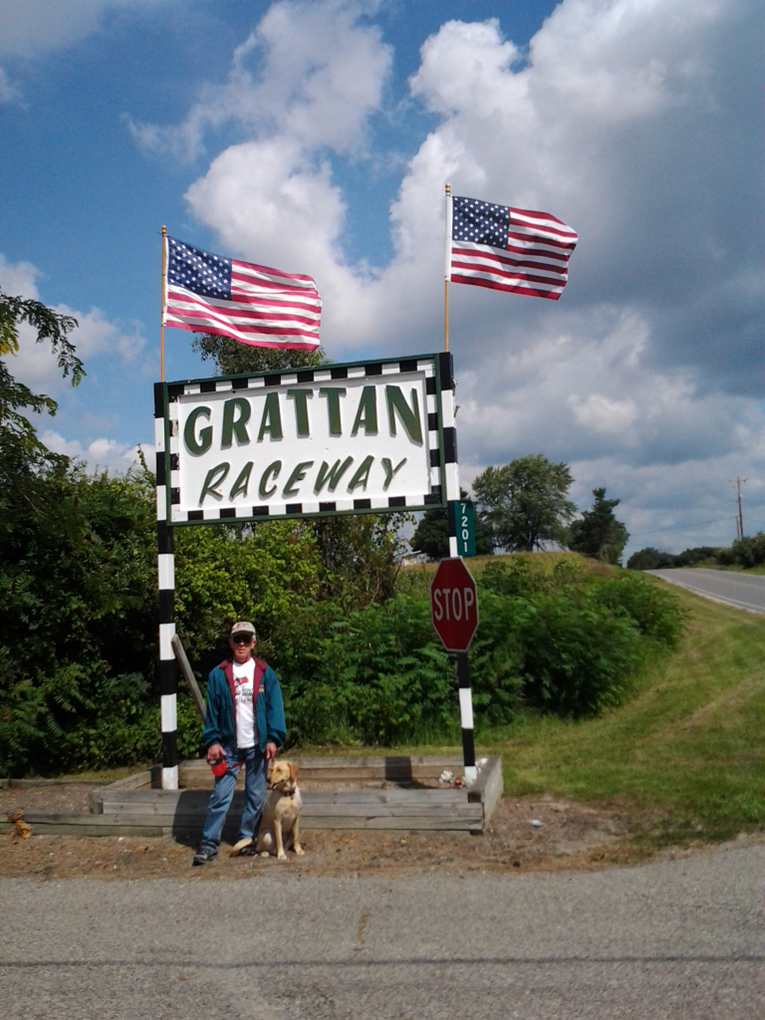 What goes around, comes around to Grattan Raceway Park.....
Don purchased the 1960 yellow #61 Austin Mini from owner/driver John Unsbee in 2009. According to the original log book, John attended the SCCA Drivers School and received his racing license at Grattan Raceway Park. It's nice to bring the little yellow Mini back home to Michigan!