Photo Log Part 3 - Mini Mania Crosses America
---
August 16
First day at the Grattan Raceway Park! The #61 becomes the #611 for this event. On the grid, ready for qualifying session.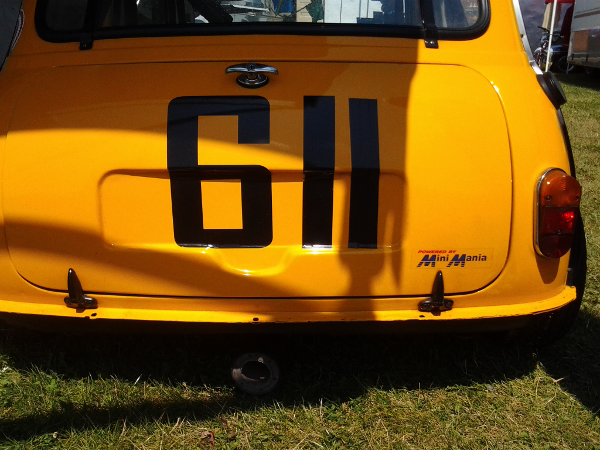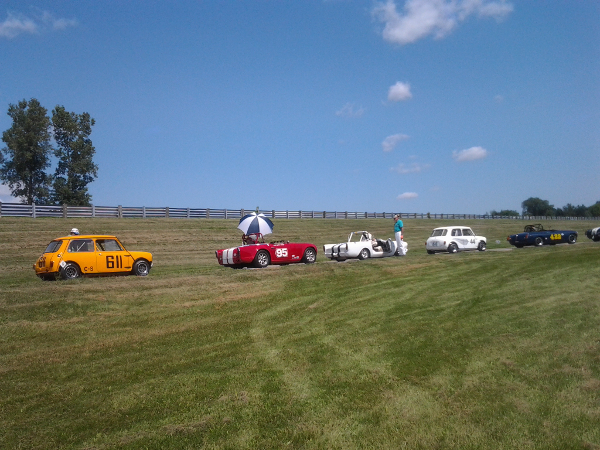 Three sessions today. Lots of driving...look at those tires! Wore them out. Good thing Don brought another set along.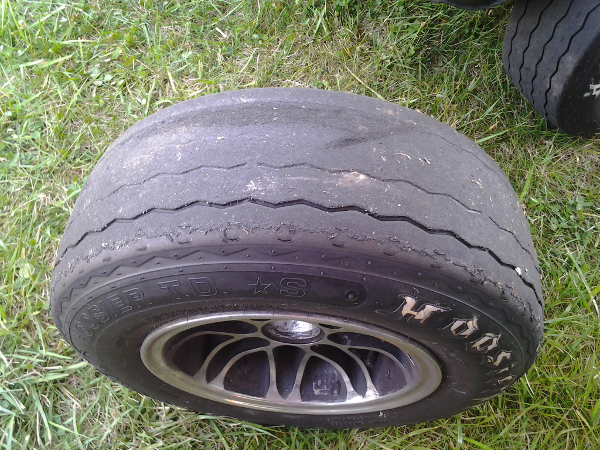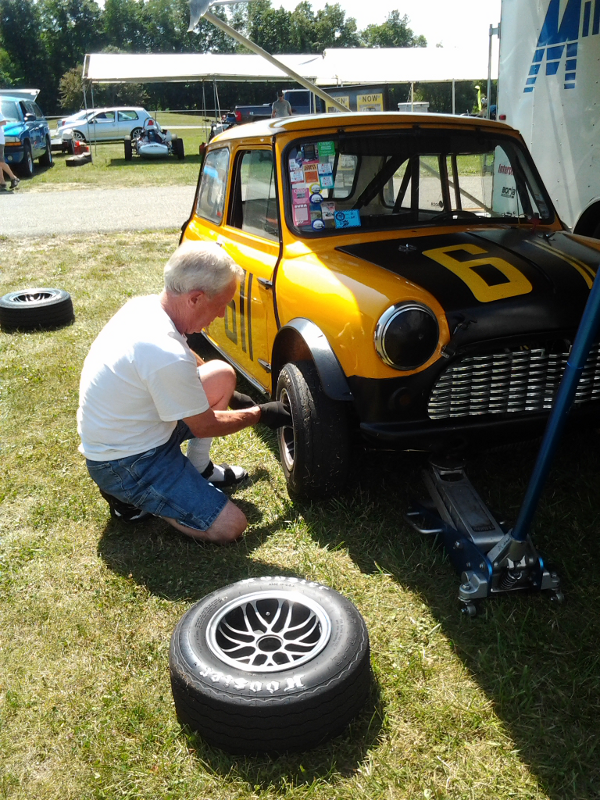 ---
August 17
Morning fog at Grattan Raceway Park Michigan...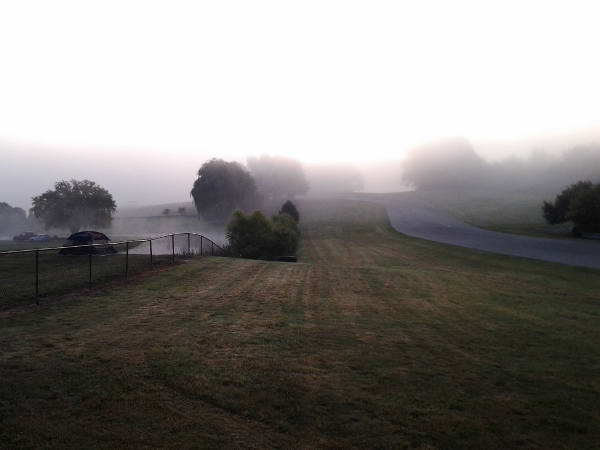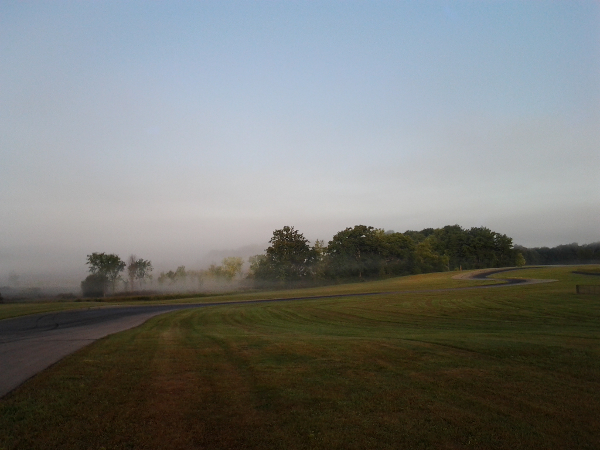 ---
August 19
A note from Don - Grattan Vintage Race is done and so is my motor! Anyone care to help me do a quick engine swap? Will be in Belleville/St. Louis on Monday afternoon. Hope to leave with a fresh motor on Wed. Will be wrenching Monday afternoon and all day Tues. Any and all help will be appreciated! E-mail [email protected] or call me at (530) 264-8881
Kind relatives Mary and Steve offered their garage. Engine out. Tucked in with a friend for the night. :-)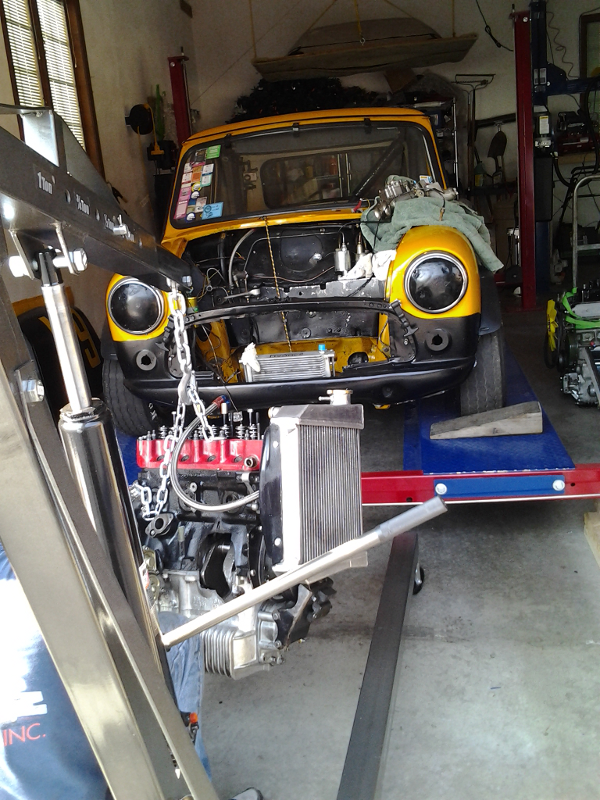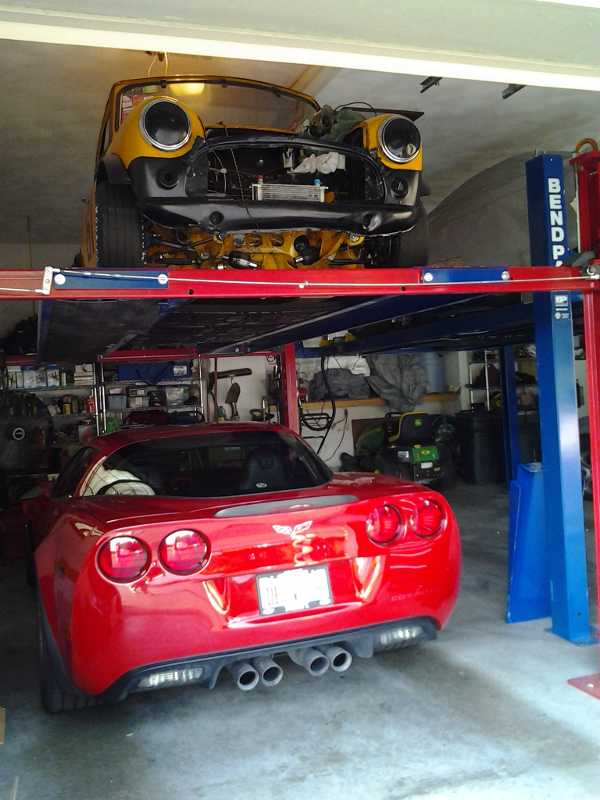 We had a visit at the Cahokia RV Parque from St Louis Mini club president Dan Dodson and member Jesse Suess with their Mini's.
Lots of enthusiasm evident at the St Louis club with lots of planned activities. Don gave them some pointers on setting up Mini's for autocross. Sent them on their way with a box full of Mini Mania goodies.
Dan Dodson light grey Mini with tire tread decal
Jesse Suess with dark grey Mini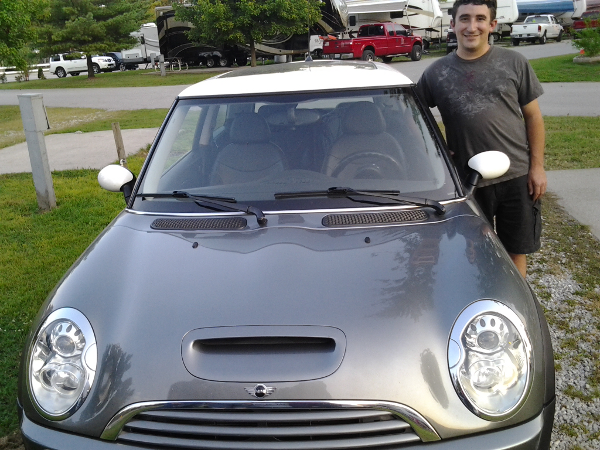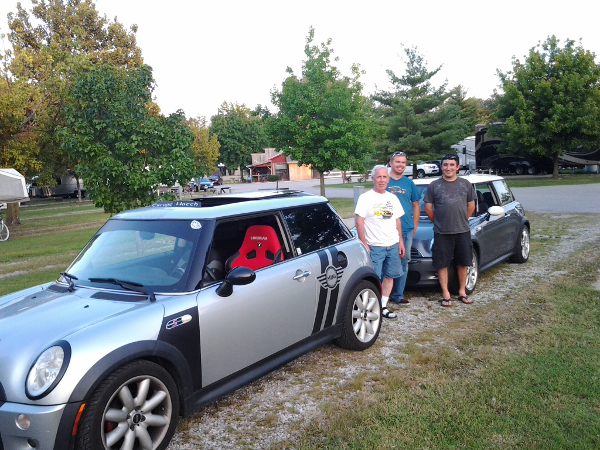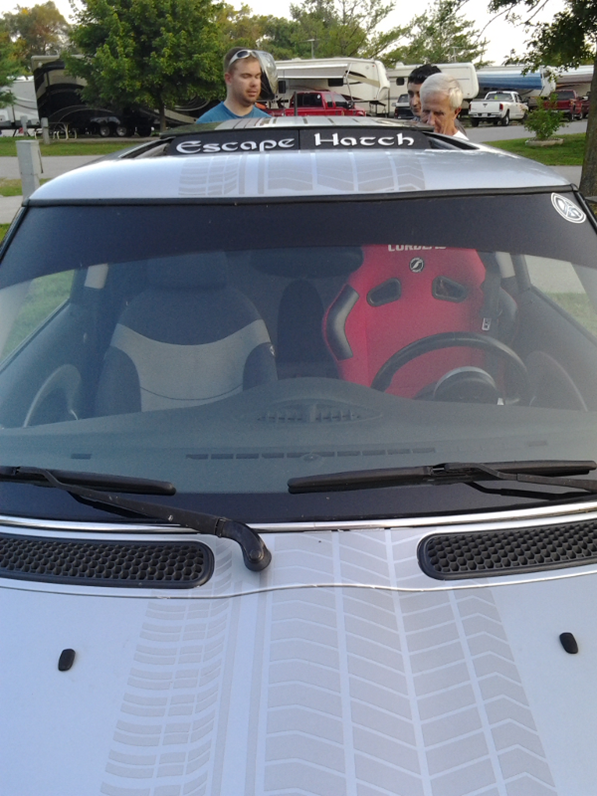 ---
August 22
Working on the #61. .......
Got the motor out on Monday, so knew what parts were needed to be overnight shipped from Mini Mania. Don was glad we had brought a spare motor, supposedly to be used for parts...little did we know that we would need the entire engine replaced! Glad to have the engine hoist along, too.
The flywheel came off reasonably easy...didn't need to use the torch to heat it up first. Some trouble getting the headers off. They had been flattened out when Don did some 'off road' driving at turn #9 at Grattan!
Changed out the oil cooler that had been blasted by shrapnel. When the #2 connecting rod broke, it pretty much destroyed everything in its path, leaving that 8 inch hole in the block.
Ready to put the back-up motor in.... Cousins Lynn and Dale Frosch arrived just in time to help this project.
Aaron Wright, a local classic Mini owner, answered our call for wrenching help, and was a great extra pair of hands for installing oil cooler and exhaust pipe modification (hack sawing the pipe to proper length! )
Don made the final connections, and tomorrow we should be ready to fire it up and see how it goes.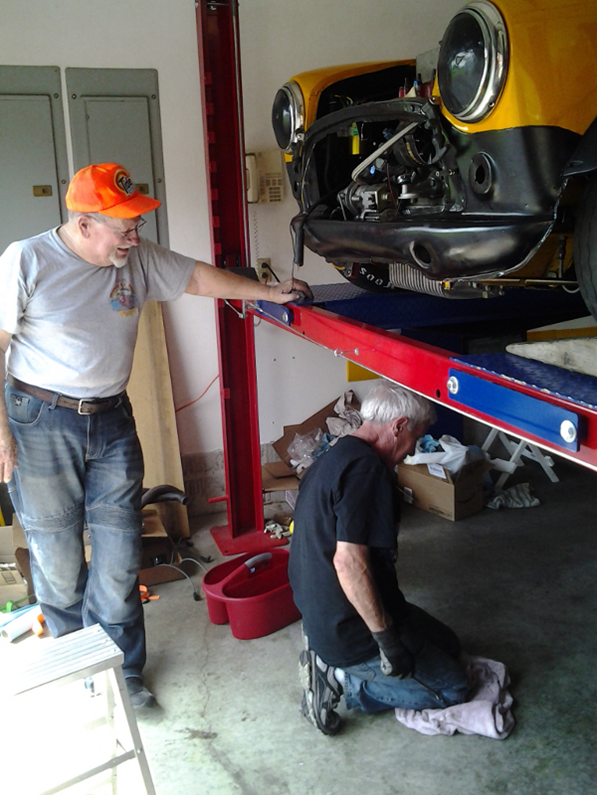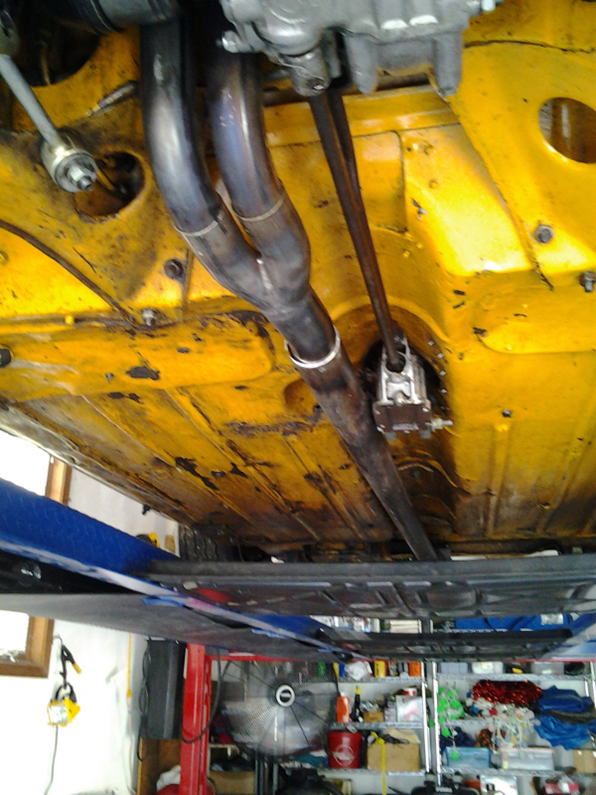 Firing up the Mini..........Sounds Teriffic! Don is relieved, to say the least. Loading up, and will hit the road, Interstate 70 East. A big thank you to friends and relatives for all your support and help!