Photo Log Part 5 - Mini Mania Crosses America
August 29
Made it to Limerock Raceway Park Connecticut. The drive took a couple hours longer than expected because our GPS doesn't know we are in an RV with trailer!. The first route had us on an ' Automobiles Only' road? the second route had a '10 foot clearance' sign. But lovely rolling, tree- covered green hills all along the way.
Don took the mini through tech inspection...passed with flying colors. That evening there was an escorted parade of the race cars along a 17 mile route through quaint New England towns. It was quite a thrill to hear (muffler sound restrictions lifted) and see about 100 race and classic cars winding through the countryside. We couldn't take #61 on the parade because the ground clearance is too low. But we were able to borrow a car so we could get in on the festivities at Falls Village.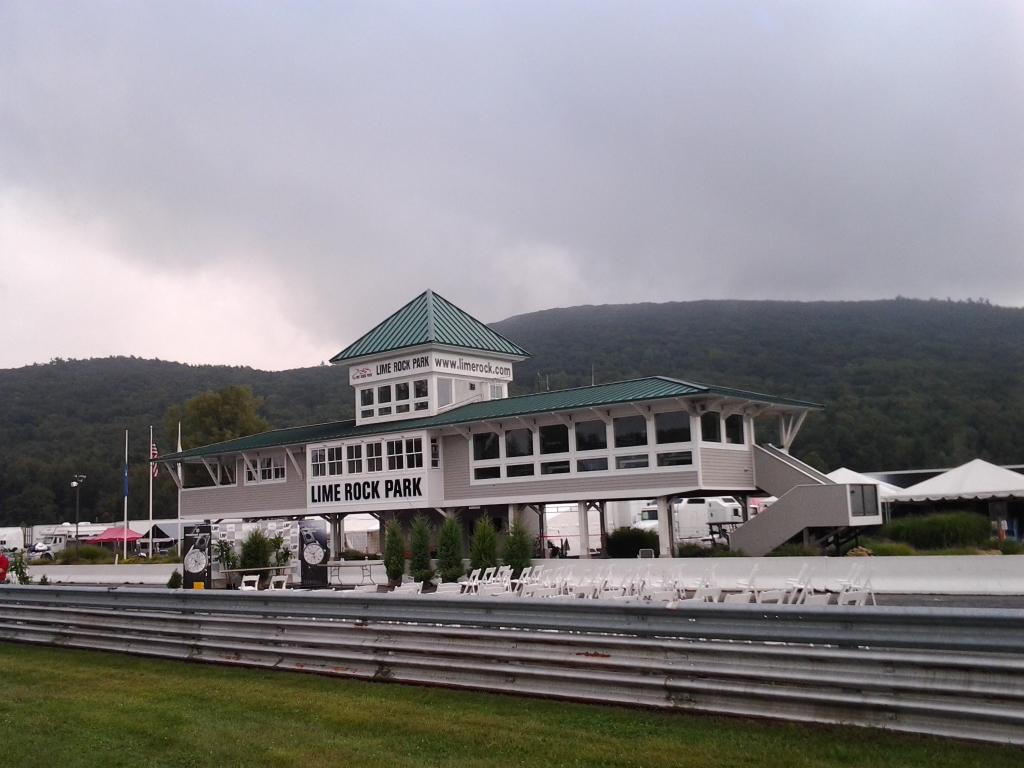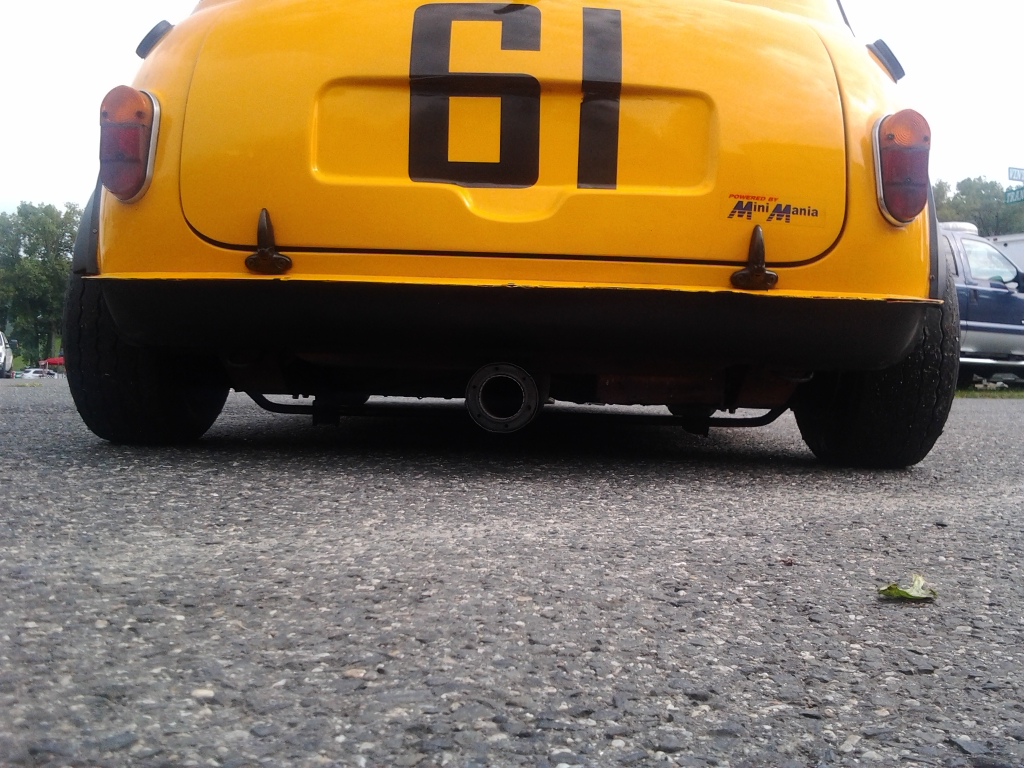 Qualifying sessions on Friday went OK. Had a problem with radiator hose and lost some water, but refilled it, and went off to session 2. First time on a new track always interesting. Don reports challenging, fun, exhilarating! He says Limerock is an ideal track for a Mini. Short (1.5 miles); complex turns, lots of elevation change...enough that when he goes pedal to the floor over a rise, the front tires get light, and go airborne enough to lose traction!
Lots of track time....2 sessions each day on Friday, Saturday, and Monday.
Race Group 8 includes Ginetta G4, Lotus Seven, Devin SS, Alpha Romeo GTV, Lotus Elan, Porsche 914/4, Triumph Spitfire, Austin Healey 3000, Maserati 3500GT, to name a few of the 40 cars that started with Don. There were 3 other Mini's....but by Saturday's session 2, only Don and David Reid's light blue Mini were left. Don placed 8 to 13 on the first 4 races.
Weather has been a factor since we got here. Had a torrential downpour with continuous lightning and thunder for 20+ minutes Friday night. We were cozy in the RV until I remembered the very tall flagpole was still up! Showers on and off, but Don always had dry track..so far. They are predicting huge storm in the next couple hours, so Don may not go out.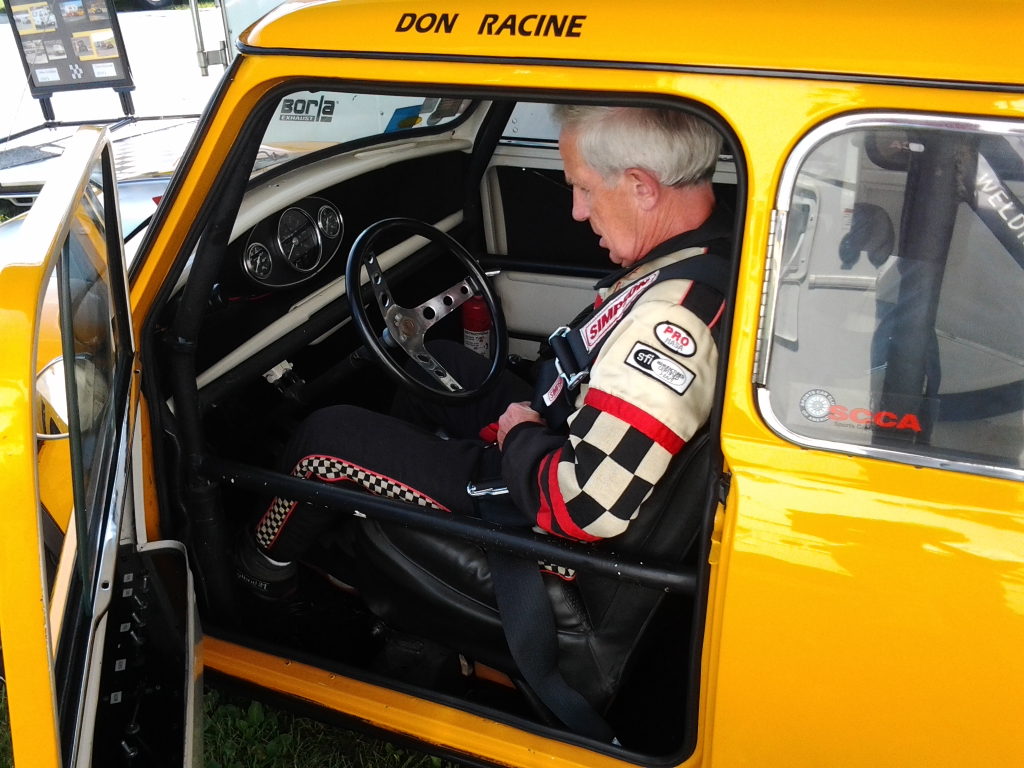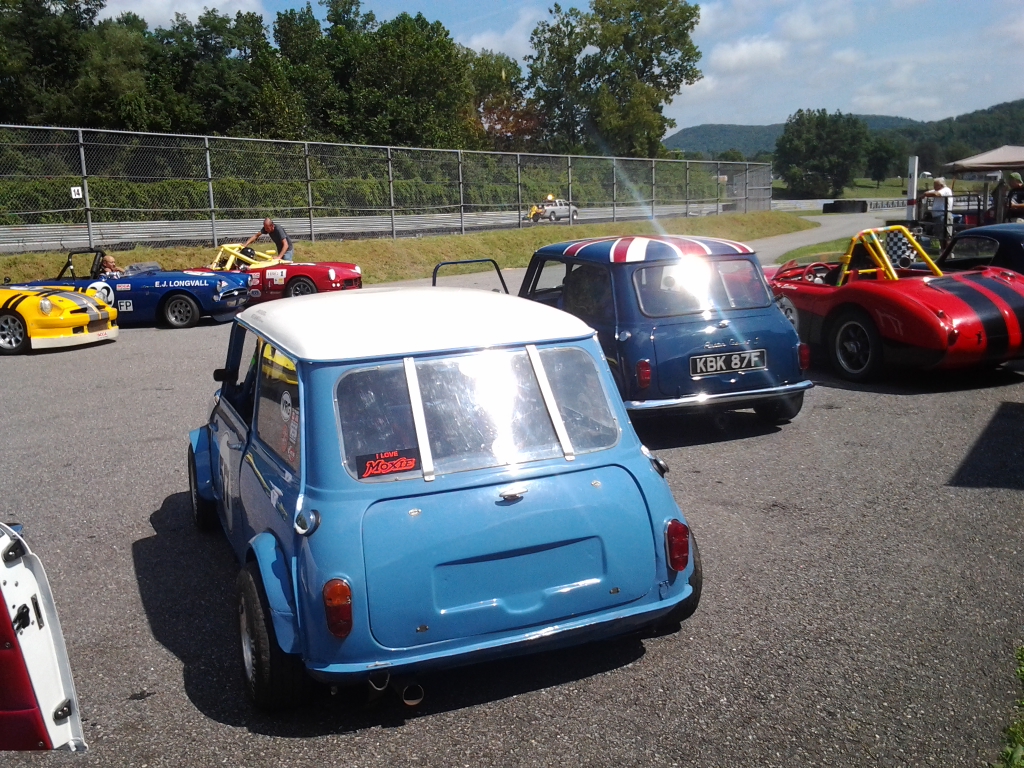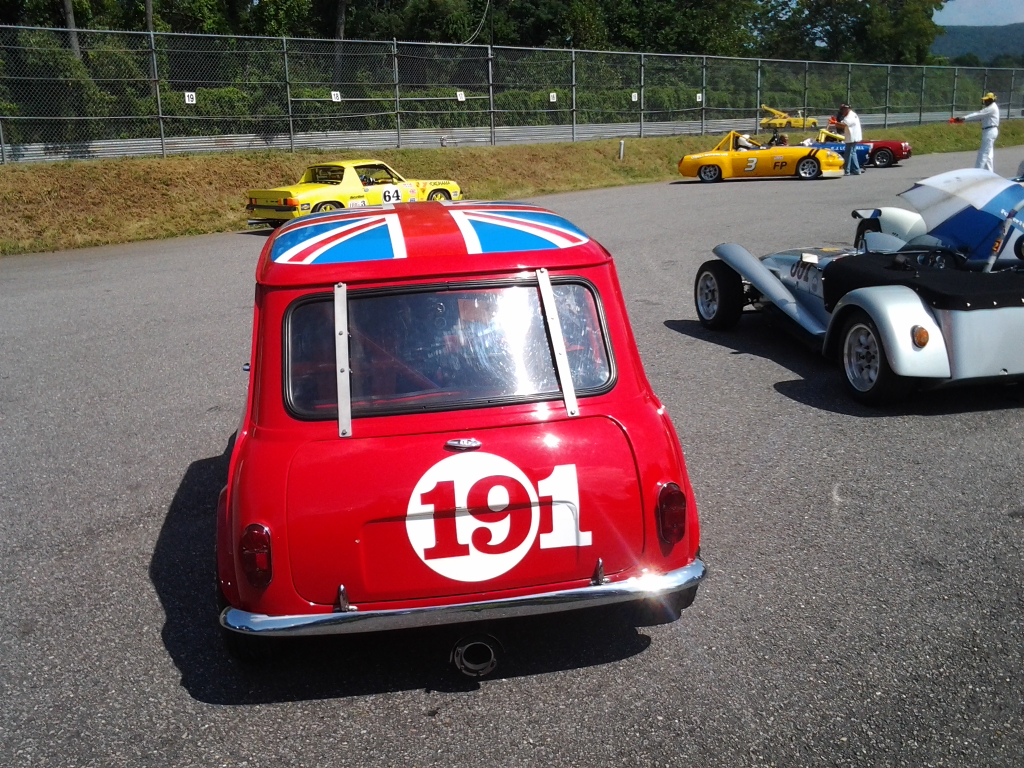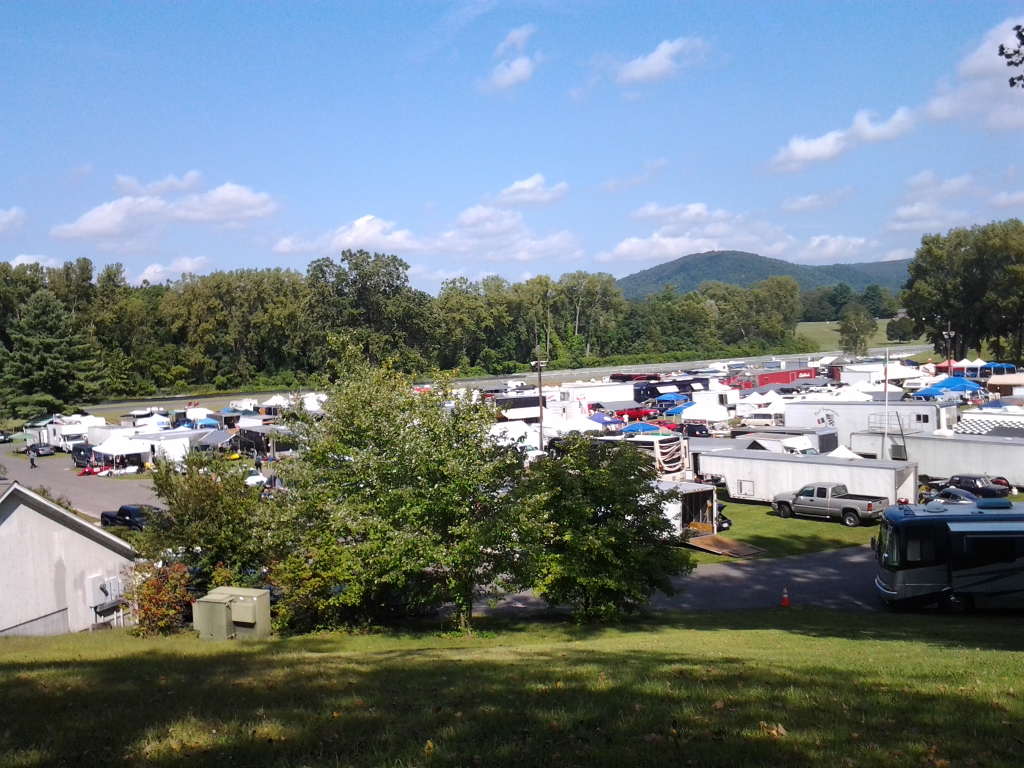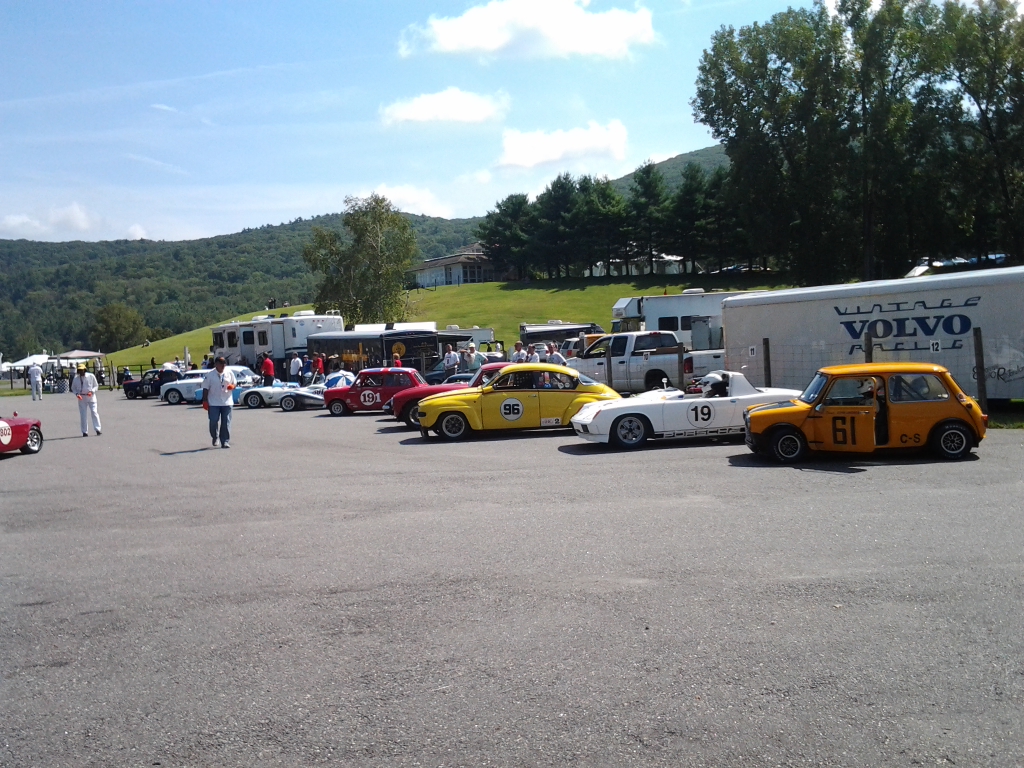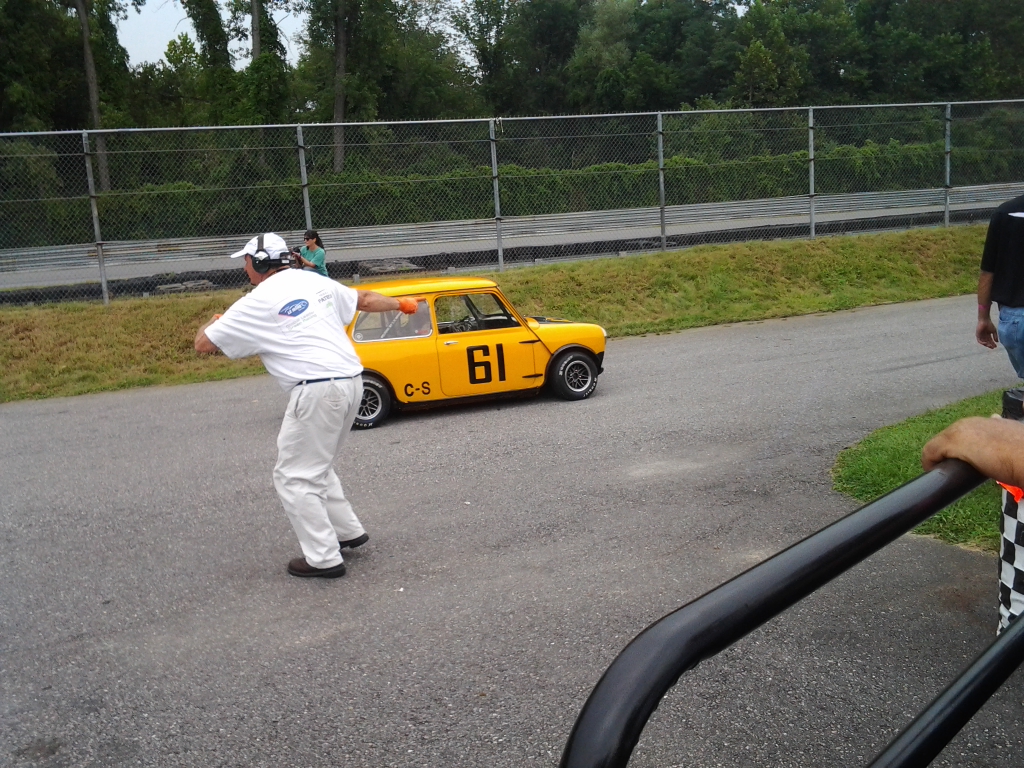 August 30
Lots of loyal Mini Mania customers came by to say Hi and support Don.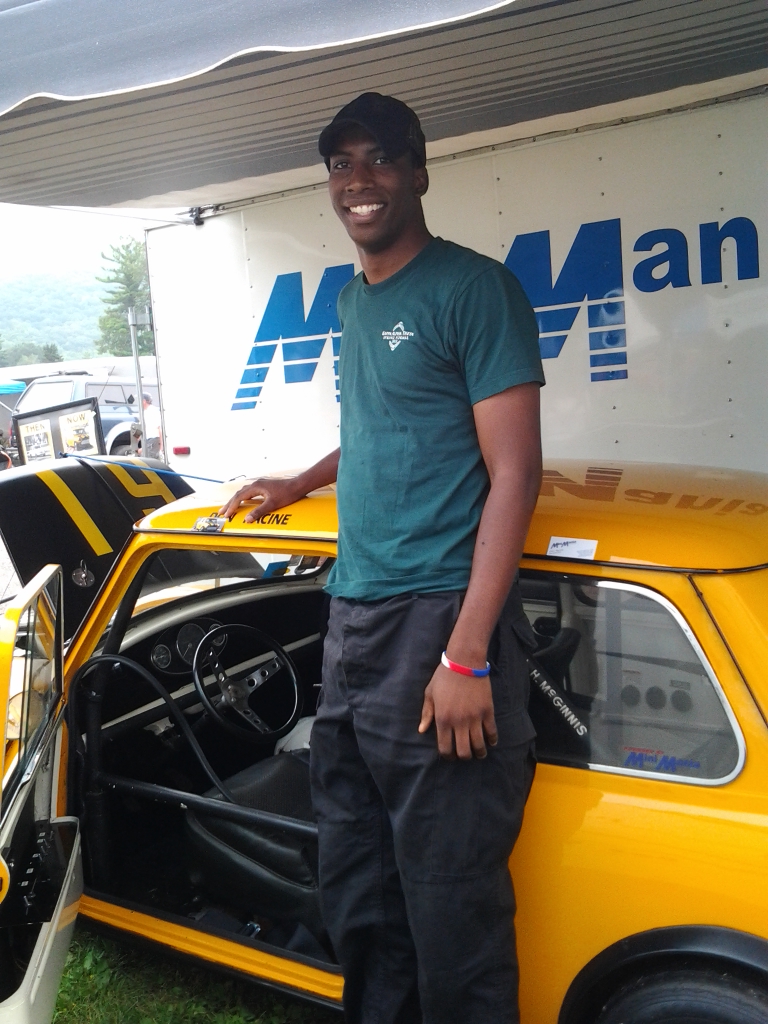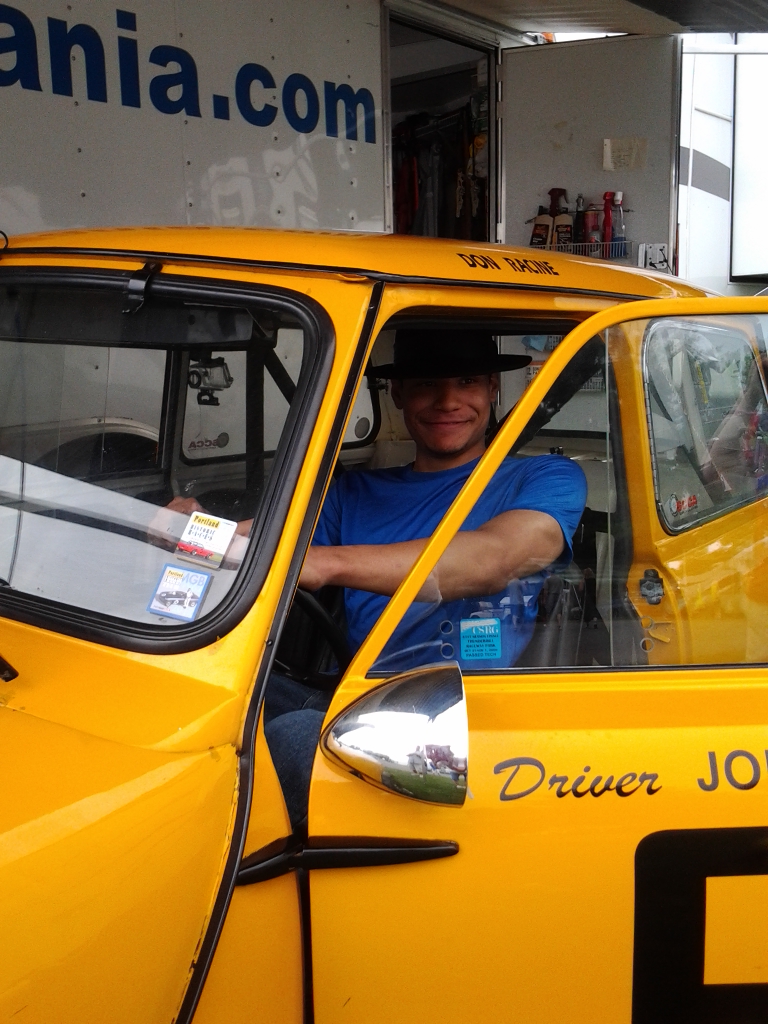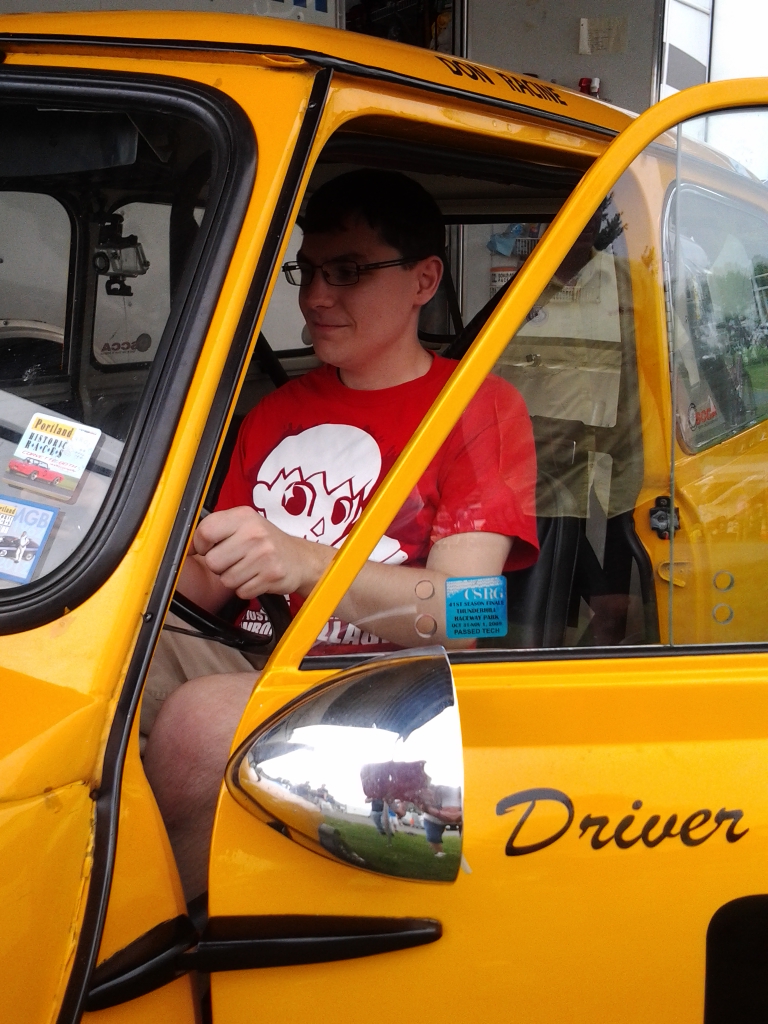 Don meets with Bret and Ben Bierley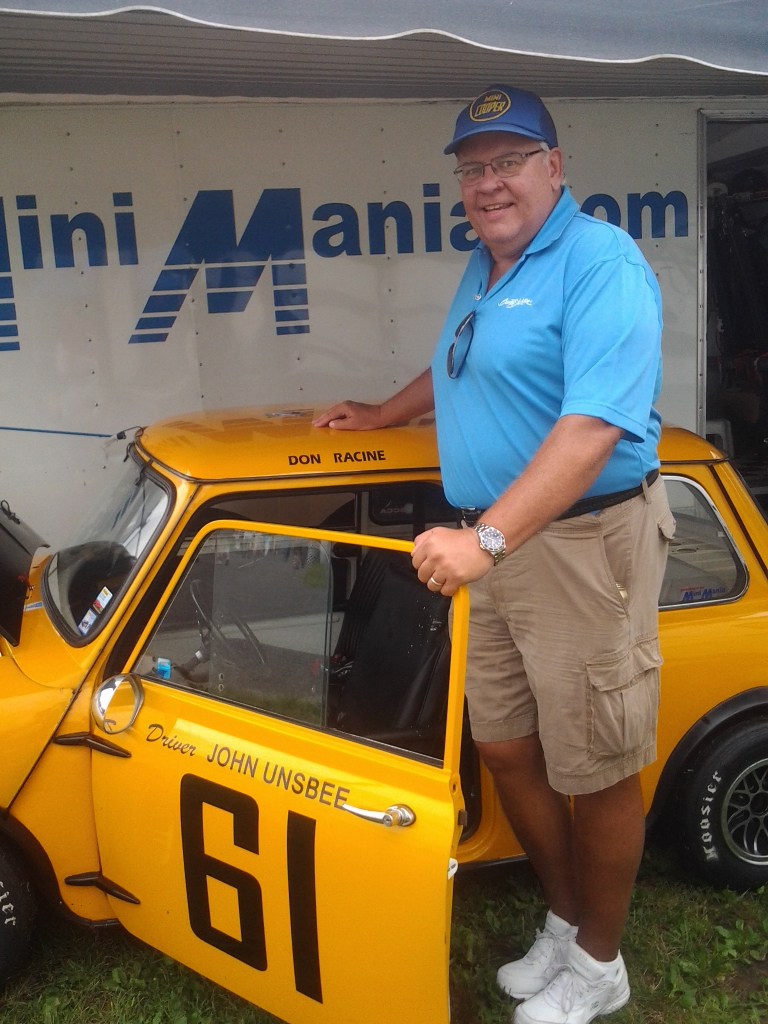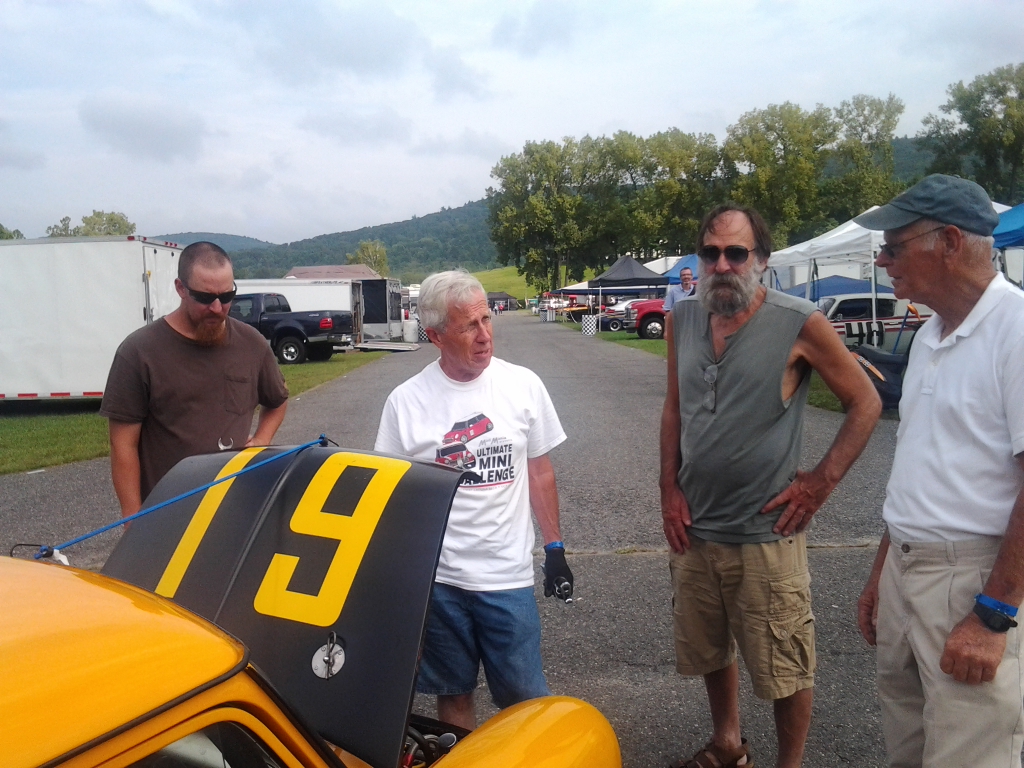 David Reid and Don A quick Valve adjustment to stay in top tune!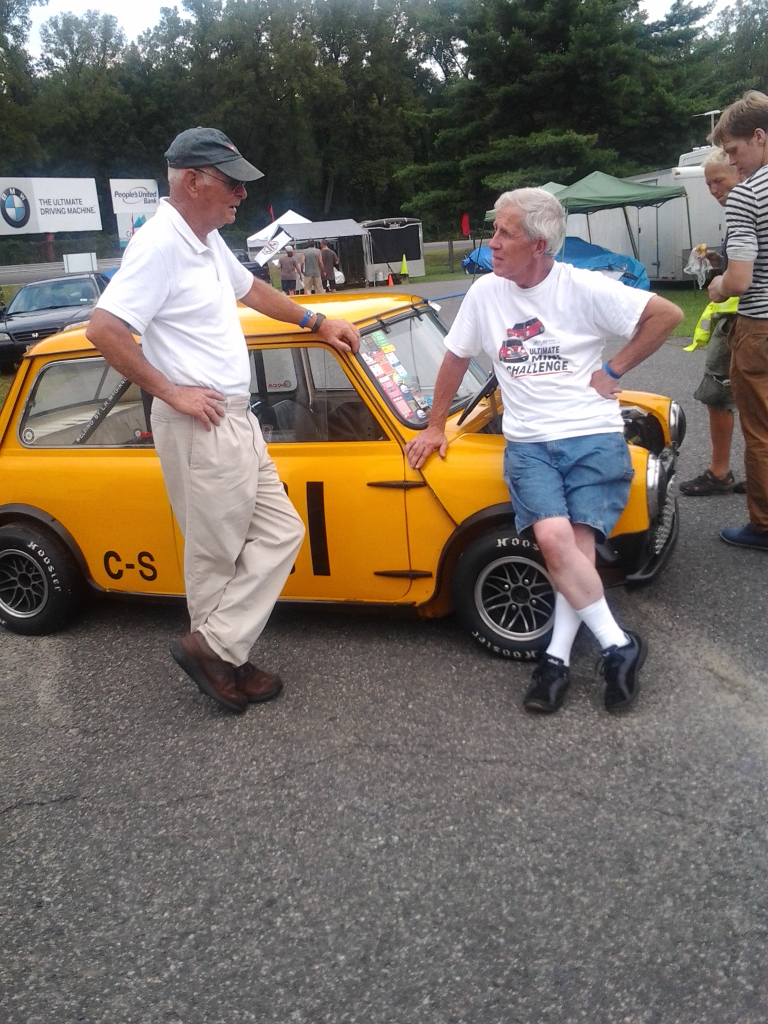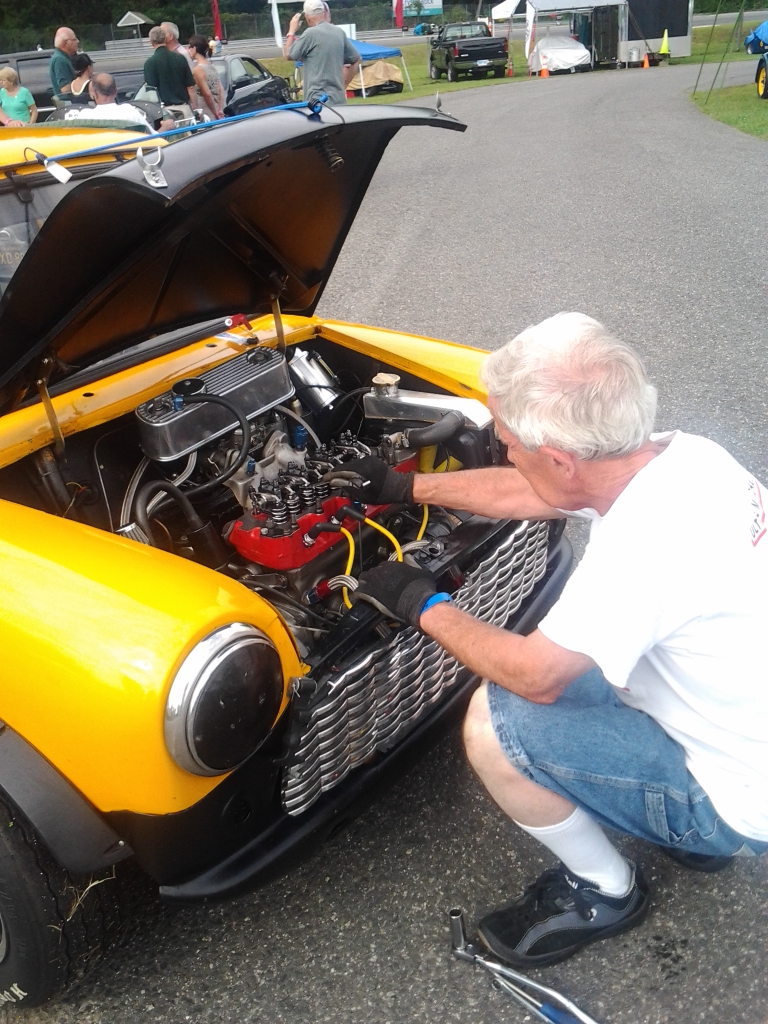 The East coast's premier Concourse d'Elegance Sunday Event at Limerock was an incredible showcase of vintage and collector cars. About 1000 classic beauties were displayed around the whole length of the oval. Some cars were estimated to be worth millions of dollars! Don says he has never seen such an over-the-top display of cars. There was a great turnout of spectators and it was all very impressive and enjoyable.