2020 MINI JCW Clubman and Countryman, BMW X2 M35i




With BMW revealing the new X2 M35i with a 300HP four cylinder engine, it' safe to think these will be the power trains of the 2020 MINI Countryman and Clubman, according to Motoring File.


These engines generate 302HP @ 5000- 6250 RPM, and 332 lb-ft of torque @ 1750- 4500 RPM. Combine this with an improved All4 and an 8 speed automatic we can expect the JCW Countryman reaching the speed of 60MPH in less than 5 seconds, compared to the current JCW reaching 60MPH in 6.2 seconds.


To get more performance the new JCW's will use all-wheel drive, which is also true for the 8 speed automatic. The upcoming Countryman will be the first JCW product without a manual transmission being an option.


With the 8-speed automatic transmission there will be improved launch control and will feature paddle shifts on the steering wheel, and other features such as M Performance tuning, additional transmission cooling and updated gear ratios.


John Cooper Works (JCW)- Tuning Kits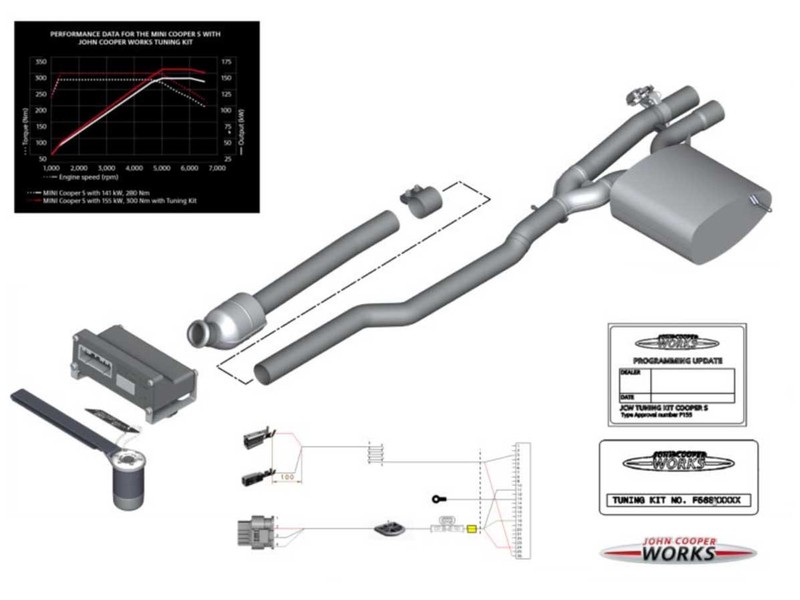 WHAT'S POPULAR