MINI's John Cooper Works GP packs a BIG punch
*UPDATED 2/15*




Get ready for 2020 because a 300HP MINI Cooper will arrive. And don't think twice about purchasing one of these wide body racers. With only 3000 units being made worldwide you can expect the availability of these GP's to be short. If you're wondering about the price for the John Coopers Works GP it's unknown as of right now. We will be waiting for that announcement.


So let's get back to the 300HP in this MINI. With the typical 4 cylinder engine the GP will be the fastest and most powerful MINI built the roads. How does that stand up to the competition? It's 300HP puts it right up there with the Honda Civic Type R as one of the most powerful front wheel drive production vehicles ever.


The debuted concept they've shown will not likely be the same MINI that will be in production. The price tag for a MINI with this body design would be significantly higher compared to what it'd cost without a lot of the additions, such as the race style fenders and bumpers. But you should still expect this GP to look more sporty than usual.


With the Mini Coopers 60th Anniversary approaching this year there will be a lot of excitement between the new 60 Year Edition MINI, the first electric MINI EV, and the John Cooper Works GP arriving in 2020.




**UPDATE**

The 2020 JCW GP will be revealed at the Geneva auto show next month. We can expect the price to be in the $45,000- $50,000 range.
**UPDATE** Watch the video and check out the build of this not so normal MINI
John Cooper Works (JCW)- Tuning Kits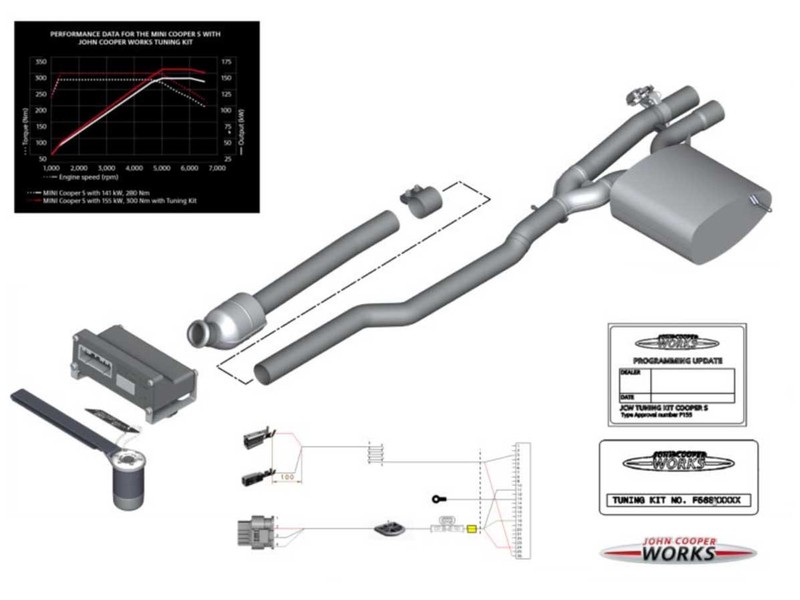 WHAT'S POPULAR