The Secret To Buying An Engine For Your Classic Mini
Whether you're simply replacing your Classic Mini's engine or moving up to a powerunit that's got more muscle, buying an engine is a complicated matter. How much power are you looking for? How authentic is authentic? What options should you consider? What option are available that you didn't consider? (Believe us when we say the options available are mind blowing.)

So it's not surprising to say the secret to replacing your Mini's engine is...call someone who can guide you through the process. Find an expert who knows Mini engines and understands that no two engines are alike.

For example, maybe you want an aluminum head rather than the traditional cast iron head. Or competition head studs rather than classic studs. Maybe you don't know the differences.


Our experts can identify your needs (and wishes) and work out a detailed plan to get you the engine you want.


And before you call – here are some things to consider:


Restoring or Replacing Your Engine
There is a wide spectrum of options between restoring or replacing your engine with many nuances in between. For instance, we offer off-the-shelf replacement 1275 engines that range from a standard engine with cast iron heads, a 3.4 Differential and a 4 speed gearbox to a High Performance engine that features a 5-Speed Transmission, Aluminum Head, 3.4 Differential. LCB Header, etc.


Or if you're looking for something more powerful, our 1380 engines range from a Street Model Engine (with 73.5mm squeeze-cast pistons, 10:1 Compression, A+ Block, Crank, and Rods for best big bore reliability, etc.) to our High-Performance engine with an A+ Block fully prepped and off-set bored to 1380cc, 10.5 to 1 compression EVO 9cc dish pistons, reground A+ crank with +.010" or +.020" bearings, etc. etc. etc.)


It all depends on what you want.


Tested Pre-Owned or Rebuilt Pre-Owned or Brand New
Or maybe you're looking for a pre-owned unit. Our pre-owned assemblies include everything from cylinder head to clutch and transmission. They're fully inspected and approved and are ready to bolt in to your Classic Mini!
Need something more? Then maybe our rebuilt, pre-owned units are better suited for you. These pre-owned rebuilds have all been tested here for compression, oil pressure and blow-by and then reassembled to include from cylinder head to clutch and transmission. These units are also ready to bolt in.
Or perhaps, our brand new engines fits your needs. We begin with a pre-owned core, recondition things like rods and crankshaft and replace old items with new such as pistons, bearings, etc. so it's almost like getting a brand new engine.
Give Us A Call
So, as you can see… buying an engine isn't as easy as buying a pair of pants. They're custom made to your needs and desires and they require talking to an expert who can walk you through the process with accurate data and accurate pricing.
Why not give us a call at 800-946-2642 and let us help you find the engine of your dreams.
P.S. Here's a quick video about our Speed Shop that you might find interesting.



---
1275cc Engines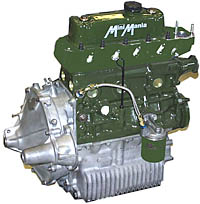 This is a rebuilt 1275cc Classic Mini motor engine assembly that includes both the engine and the transmission / gearbox to ensure the right combination of economy and performance; all at an economical price! Our Classic Mini Motor is built to use unleaded gas and should produce between 65 and 75 horsepower (comparable to original Cooper "S").
---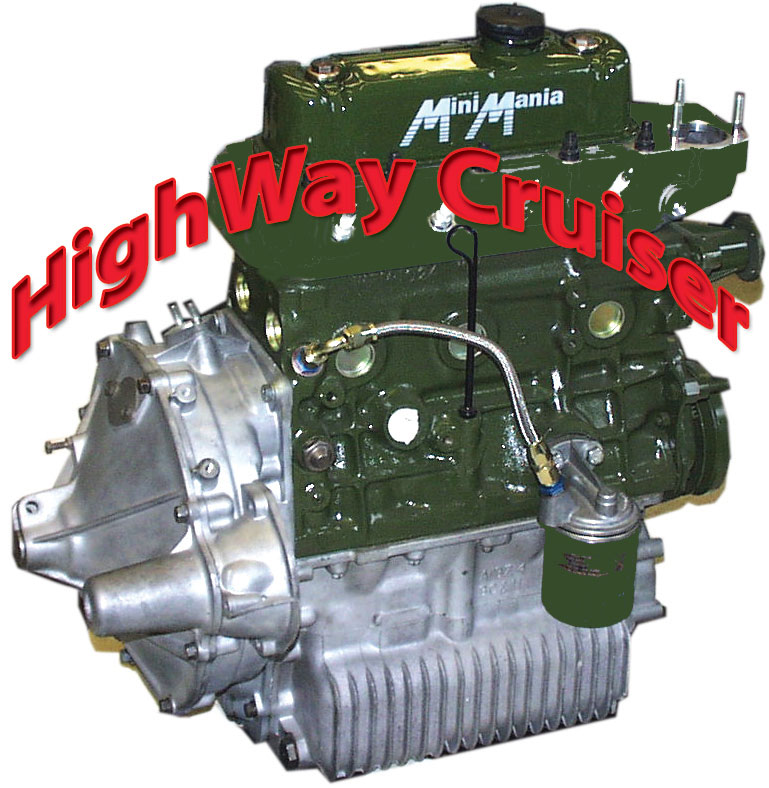 Built to use unleaded gas, the Classic Mini engine should produce between 65 and 75 horsepower (comparable to original Cooper "S"). The transmission is the rod change linkage type that uses inboard CV joints. (Special order units with the older remote shift and yoke outputs are also available!) Clutch, flywheel and all covers are in place so it's ready to run! Just bolt it in and go. Accept your existing intake/exhaust, cooling and electrical systems.
---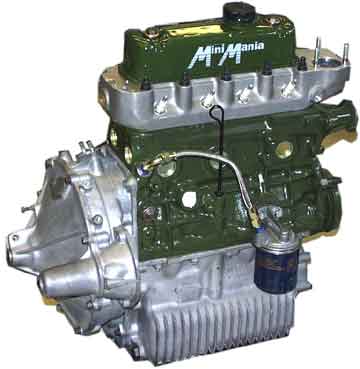 With an estimated 100 horsepower on tap from this 1275cc engine is great package ready to install and will absolutely thrill you. This rebored 1275cc motor includes: high compression (9.75:1) performance pistons, aluminum cylinder head, and a fast road camshaft (276 degrees duration). This set up will provide the ultimate in performance with great reliability and is ready to install!
---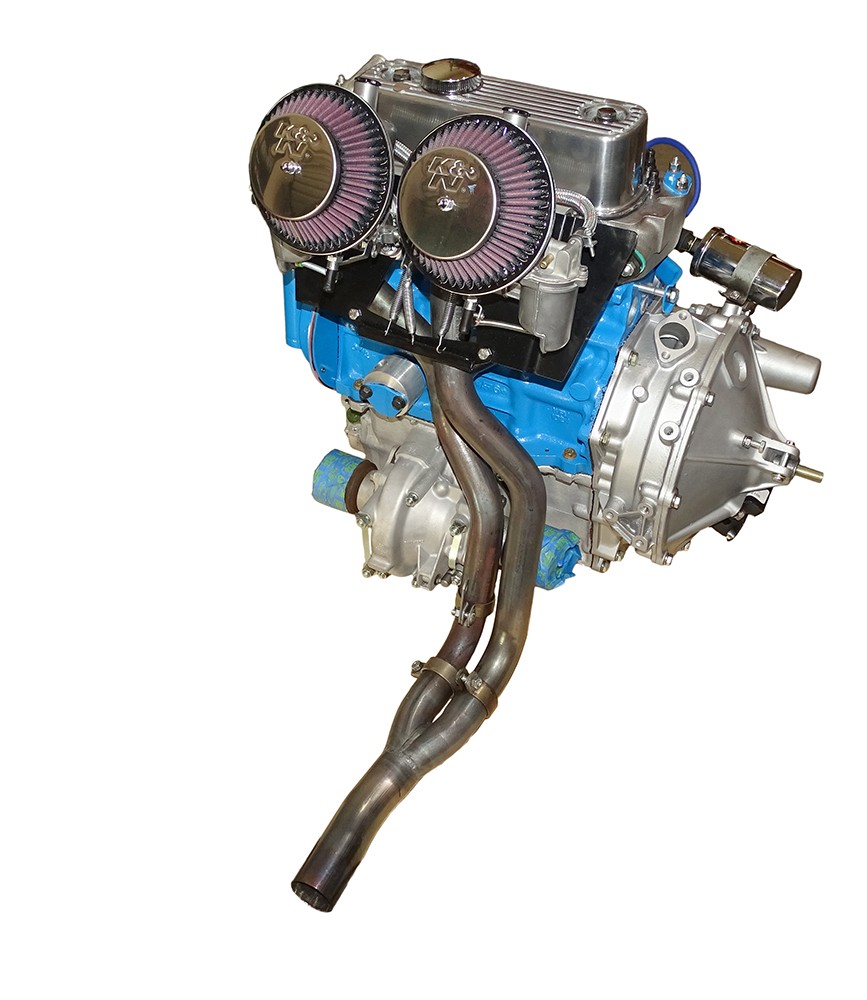 Same as our 1275HP build but adds an LCB Exhaust header and HIF44 Carb set up. Plus, it comes complete with electronic distributor and wires. Includes: * Aluminum Head * 3.4 Differential * 4 Speed * LCB Header * Elec. Distributor * Carb System * Distributor Wires * Duplex Timing Kit * ARP Studs
---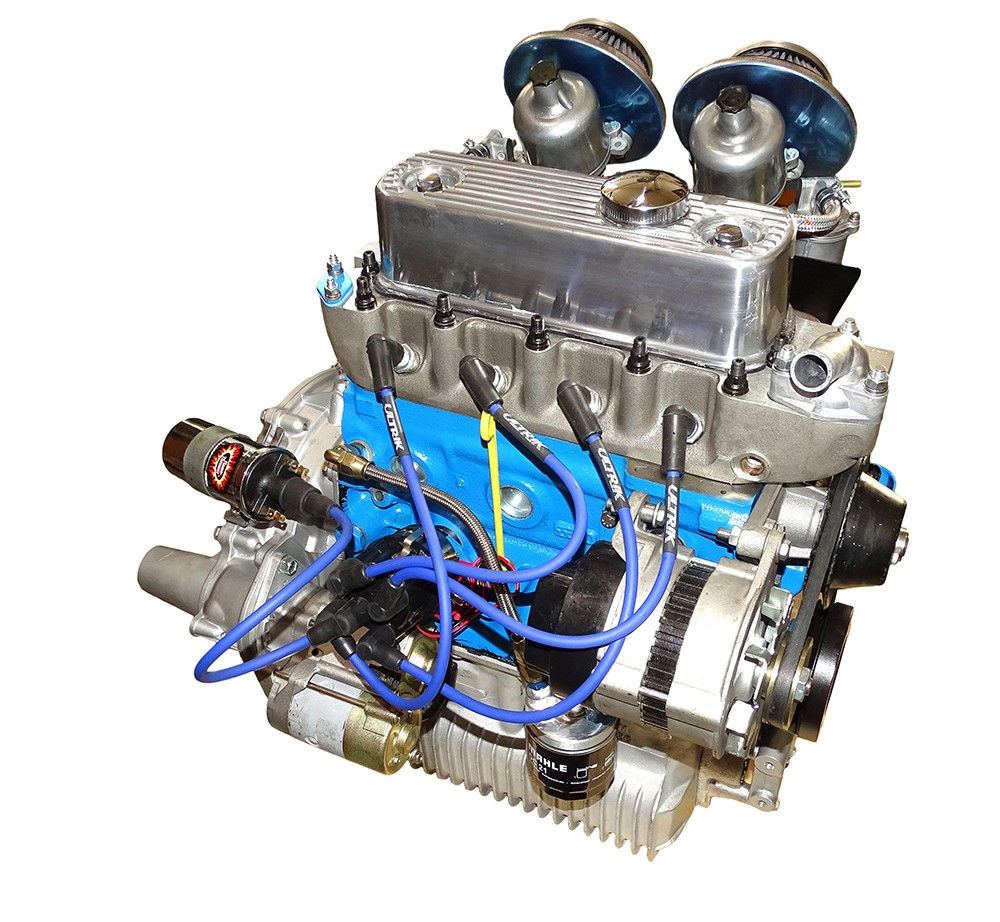 Our Classic Mini 1275cc High Performance Rebuilt Engine comes with: * 5-Speed Transmission * Aluminum Head * 3.4 Differential * LCB Header * Electric Distributor * Carburetor System * Distributor Wires * Duplex Timing Kit * ARP Studs * and more.
---
1380cc Classic Mini Engines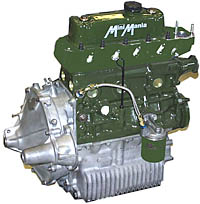 These engines ready to bolt in and run, which means, of course, that they are already mated with transmissions. These late model rod change transmissions are also fully rebuilt with a 3.44 final drive (upgrade kits to install these in earlier model cars are available at a small added cost) or a remote shift box can be used (extra cost). Flywheel and clutch assemblies are all in place.
---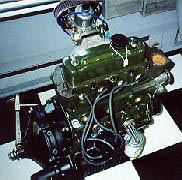 1380cc Complete High Performance Engine & Transmission
The "Ultimate Street Performance Engine" 1380cc Classic Mini engine is mated with a gearbox, with flywheel and clutch assemblies all in place. These late model Mini Cooper rod change transmissions are also fully rebuilt and painted, and in the base configuration are assembled with a 3.44 final drive.
Optional kits to install the power-unit in earlier model Classic Mini Coopers are available. An optional remote shift box can be equipped too.
---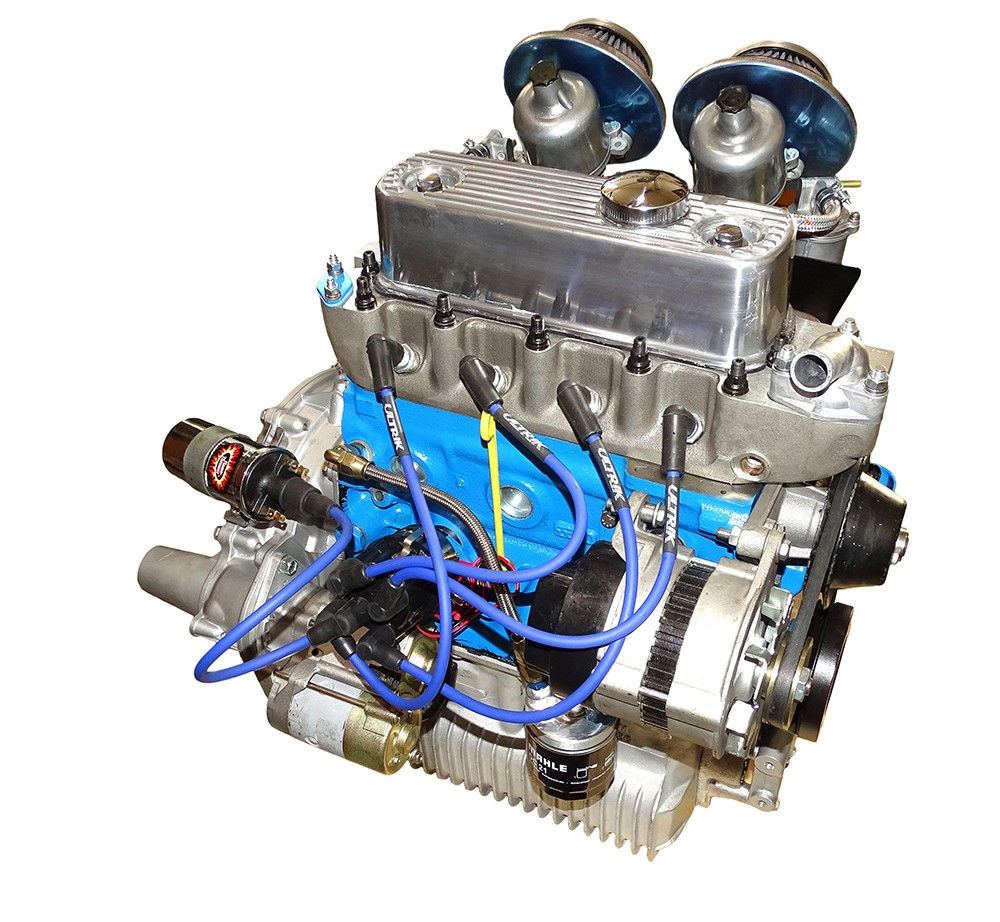 1380cc High Performance Engine With Carb & Sport Exhaust
Same as our 1380HP build but adds an LCB Exhaust header and an HIF44 Carb set up. The engine in the photo has dual HS4 carburetors, which is optional. Plus, it comes complete with electronic distributor and wires. Ready to install.
---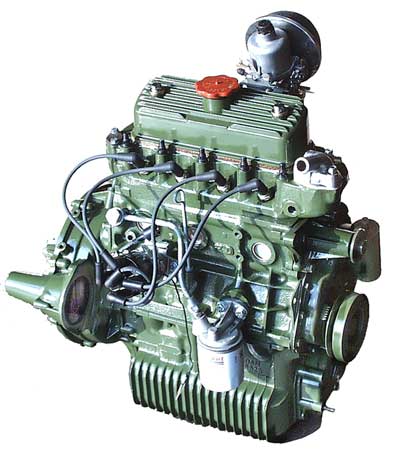 The 5-speed is configured to match the original 60s Cooper S close ratio gear box, but with a fifth gear overdrive that lets you and your Mini relax on a modern highway. This eliminates the compromise that MUST be made with a 4-speed. This engine package will out-perform the fire-breathing original Cooper S while matching its fun to drive point and shoot, nimble handling manners that humble far higher spec competition to this day. Your Mini will jump off the line with authority, each gear perfectly placed for the engine powerband. But when you're not auto-crossing, or enjoying your favorite winding road, you can put this one in fifth and actually take it somewhere!