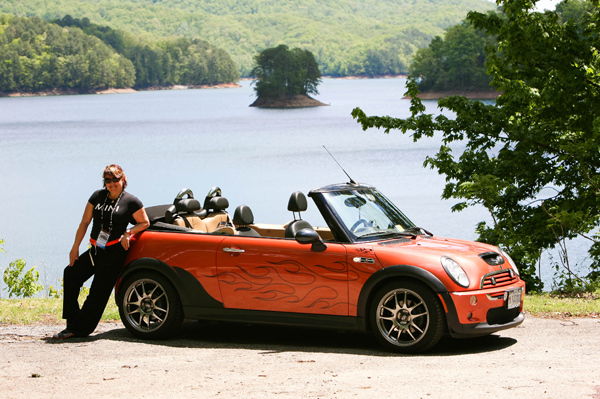 Tigger is an '06 MINI Cooper S Cabrio, I bought him Jan 15, 2009 from Carmax. I knew very little about MINIs, but I knew, I wanted one. There were two hot orange cabrios on the lot, I picked Tigger because I liked the hood scoop. I had no idea what it meant to buy an S model. I then drove him home going no higher then 5th gear because I didn't know he had a 6th gear. Soon, this little car possessed me, I needed to learn more about him, I wanted to do things to make him special. I surfed the net and learned, I found forums and learned more. I finally found the DC Metro MINIs club and promptly joined. I went on my first run and there were 30 MINIs, we took them ripping through the countryside in a blur of fun. I remember being shocked that my tachometer hit 4,000.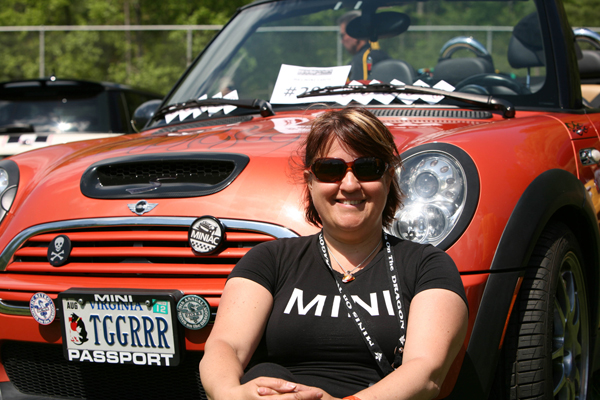 Since those early days Tigger and I have come a long way. I'm now the vice president of the DC Metro MINIs and very involved and love the club. Tigger and I have been to the Dragon twice and a slew or runs. I now believe it's not really a good run if I didn't redline him at least once, because I know he likes it.

He's got a few mods now too. Last year I added the 15% pulley, removed the bonnet and boot stripes and added ghost flames to the bonnet and sides, I also replaced the rims with some sweet Rota's in Hyper black, painted most of the chrome in the interior in a bright orange, added Hawk ceramic brakes and slotted/ drilled rotors. His boot is covered with personality in the form of stickers and badges. I also got rid of the run flat tires and am running regular performance tires with a spare strapped into the back seat. I actually have two sets of tires and rims, one for winter and one for the rest of the year.
This year at the Dragon he got a cold air intake and a new chip that allows one button operation of the top "Look no hands".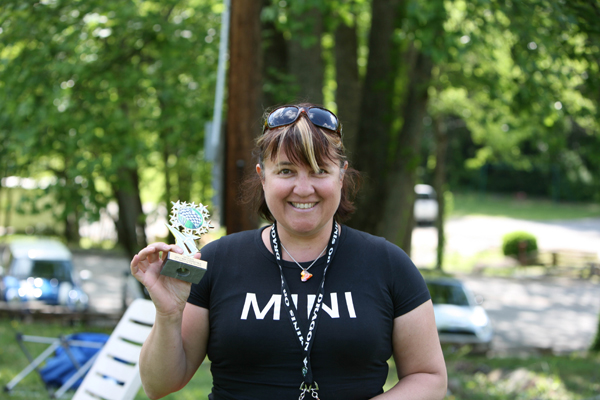 I also entered Tigger in the car show and he took First place for first generation cabrios division.
He was really happy with that and we both bounced with glee. I'm planning to replace the exhaust and improve his suspension, from there, I'm sure the list will grow. Tigger and I have fun every day, I even sing to him when driving. I think he's the only one that likes my singing. Sometimes I let him sing and I turn the music down so I can just listen to his super charger, it always makes me smile when I hear it spooling up.

Tigger and I live in Alexandria, VA. The pictures were all taken at MINIS on the Dragon, Fontana, North Carolina, during the last week.

Thanks,

Ali Drew