How far can you jump? Whatever the distance may be it most likely won't beat England long jump champion J.J. Jegede who just cleared a hop over three Mini Cooper London 2012 Edition models.

The world's first long jump over three Minis took place at Potter's Field, London.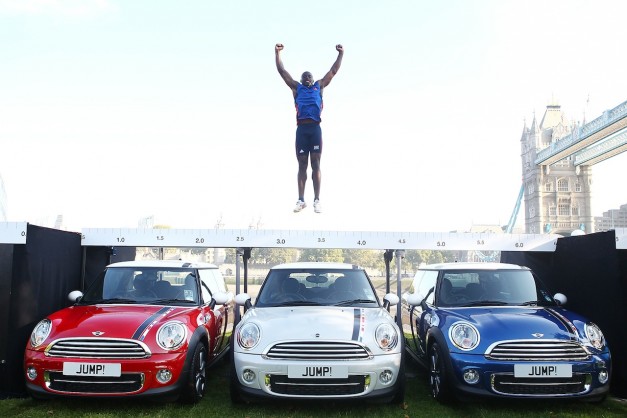 "The three MINIs when lined up measured approximately six metres in length, a successful jump by a world-class athlete in optimum conditions is seven to eight metres, so Jegede, with no safety-net and under pressure to perform in extraordinary circumstances had very little margin for error," Mini said.


The run-up track and sand put were raised to the height of the Mini's roof to give Jegede the correct elevation for the jump.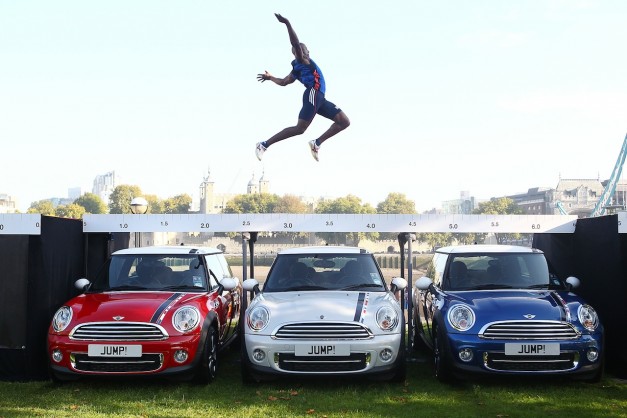 "When you watch athletics on TV it's hard to really understand just how far professional athletes can jump," said Jegede. "I've always wanted to demonstrate my ability in a fun way, so I jumped at the chance to perform an Evel Knievel-style display. It is my ultimate dream to compete at London 2012. I spend much of my spare time working with young people to get them involved in sport too, but I certainly advise any budding athletes not to try this one at home."