Save Time and Money With Classic Mini Performance Kits Designed by Mini Mania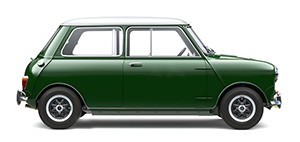 If you're looking to add a little or a lot of performance to your Classic Mini, these kits may be just the thing you're looking for. Designed and created by Mini Mania, these kits have all the parts you need at a more affordable price. So, instead of spending time and effort searching out all the individual parts, these Performance Kits have everything you need.

And we've priced it way below the cost of all the individual parts. So, you save Time and Money!

Check them out! They may be exactly what you're looking for and what your Classic Mini needs.
Performance Kits From Mini Mania
Other Performance Kits We Carry
Have You Looked At These Other Kits Below