Save Money / Save Time on our Top Selling Suspension Kits for Your Classic Mini
Want to save money and time? Then these Suspension Kits are just for you. From subframe assemblies, to adjustable shock absorbers, hydrolastic wet to dry suspension conversion kits and maintenance kits, we put all the parts you need for the job you're doing into one convenient kit. It's a win, win, win!
Questions? We're happy to assist you! Our expert staff of specialists are available by phone at 1-800-946-2642 or through email.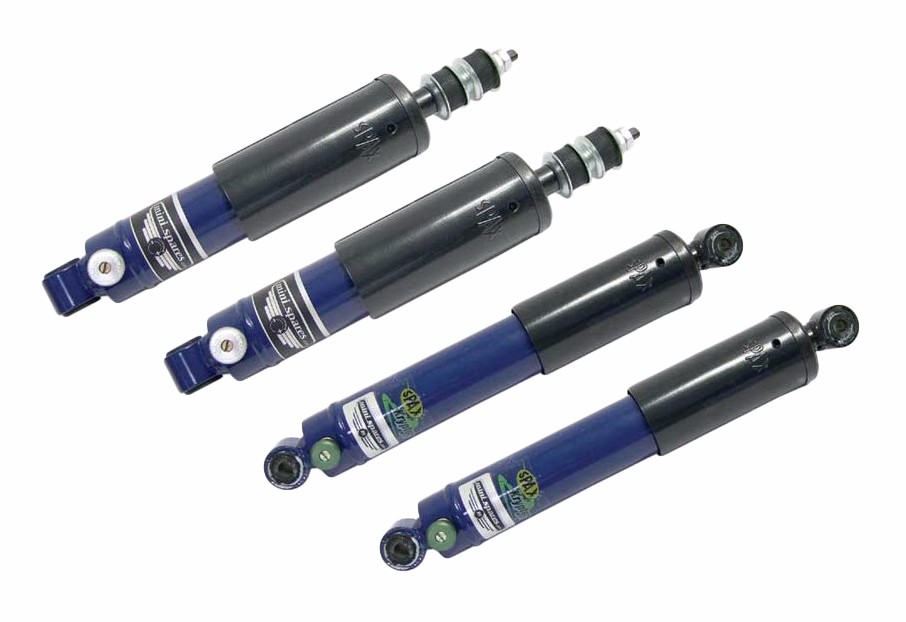 Adjustable Shock Absorber Set Of 4 Spax Front And Rear

Easy to adjust gas filled shock absorbers will enhance both cornering performance and ability to maintain great ride quality. These shocks are specially designed for Classic Minis that have been lowered for increased performance.
Part: MMKT0913


---
Blue Coil Spring Upgrade With Adjustable Hi lo Suspension Kit

The Classic Mini has earned much of it's reputation because if it superb handling and performance. But many of us would not only like to have great handling but also want it to be comfortable to drive as an everyday street car!
Part: MMKT0908


---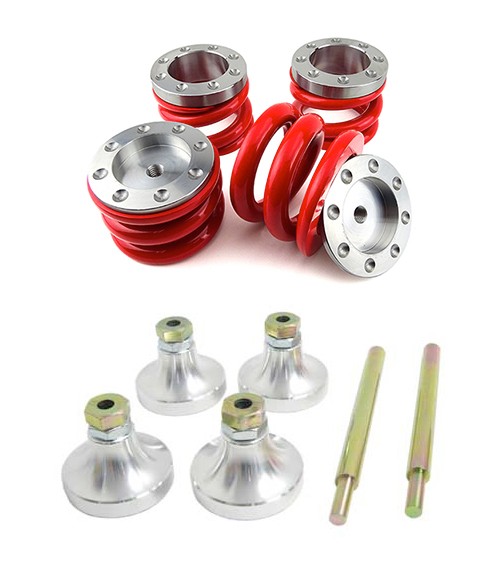 Coil Spring Upgrade With Adjustable Hi lo Suspension

This great kit includes C-SRP200 red Coil Springs AND adjustable trumpets.
Part: MMKT0907


---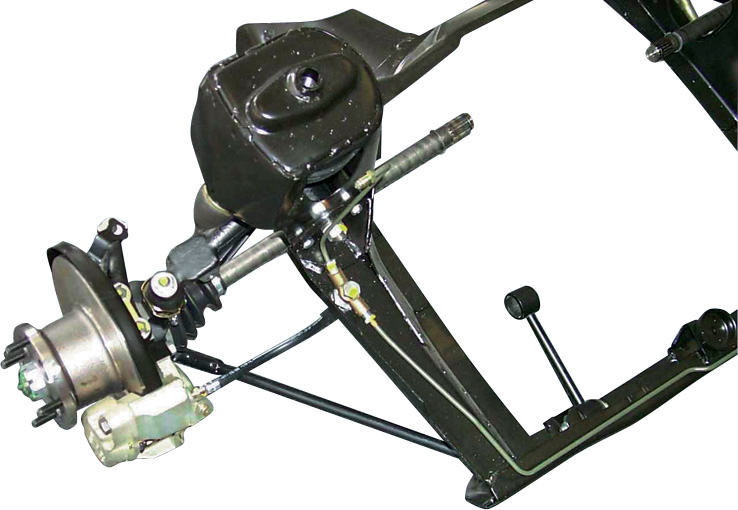 Front Subframe Assembly Pre 1997
Part: MMKT0256


---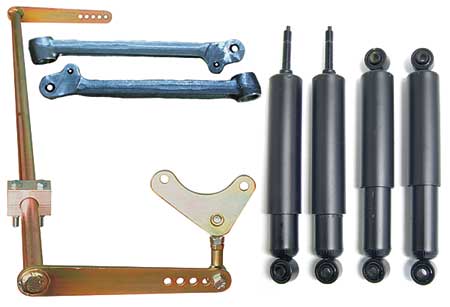 Front Suspension Camber And Caster Control System
This basic handling upgrade kit adds 1.5 degrees of negative camber to the front of your Classic Mini.
Part: MMKT0120


---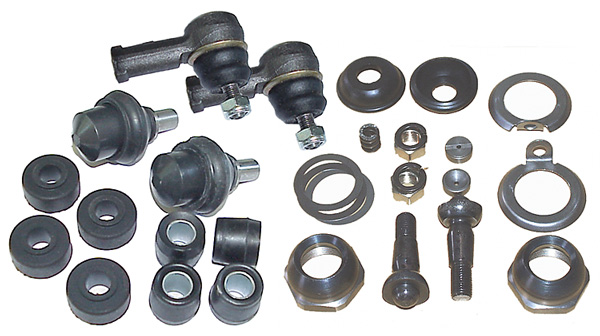 Front Suspension Maintenance Kit | Classic Mini 1965 & Later
Kit includes upper and lower ball joints, knuckle joints, steering tie rod ends and both sets of rubber bushings for tie rod and lower arm.
Part: MMKT0129


---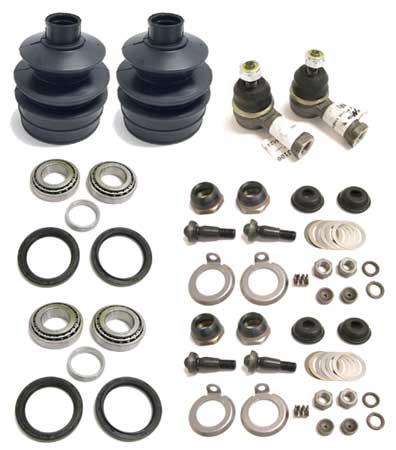 Front Suspension Rebuild Kit Fits Up To 1984

This special front suspension rebuild kit includes all the most common items needed. Fits up to 1984 .
Part: MMKT0024


---
Front Suspension Camber & Caster Control Kit
Ideal for a street car with 165/70 tires, but the adjustable caster with the included heavy duty tie rods lets you optimize other combinations!
Part: MMKT0122


---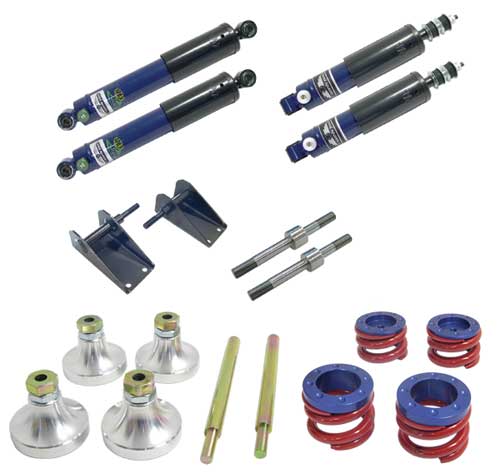 Hydrolastic Wet To Dry Conversion Kit
This "wet to dry" suspension conversion kit includes coil springs and is the most complete Classic Mini Wet to Dry kit on the market. Nothing but the best; including, Spax gas adjustable shocks and replacement stub axles for the rear swing arms.
Part: MMKT0905


---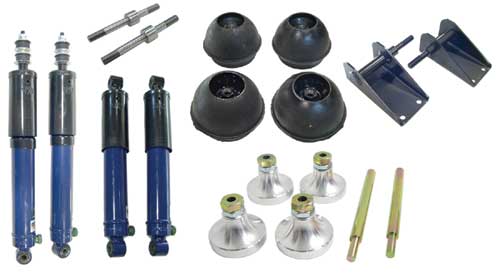 Hydrolastic Wet To Dry Conversion With Hi lo Suspension
Your "wet" Classic Mini may be over 30 years old now and has probably developed a few problems with the Hydro system. Perhaps your final solution should be to bite the bullet and go "Dry" with this conversion upgrade kit!
Part: MMKT0901


---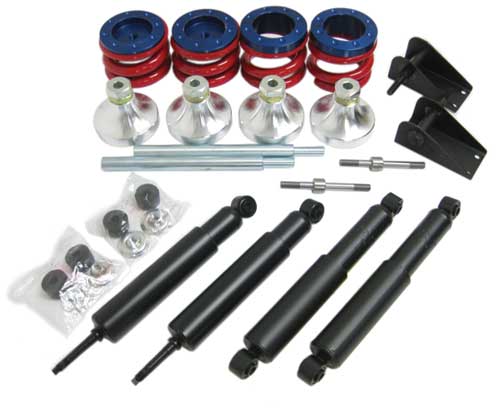 Hydrolastic Wet To Dry Suspension Conversion Kit
The stock hydrolastic (wet) suspension as often found on the early Minis has become almost impossible to maintain. The most logical solution is to convert or upgrade the system to the stock 'dry' suspension. All of the items in this kit are found under the Kits & Components tab.
Part: MMKT0909


---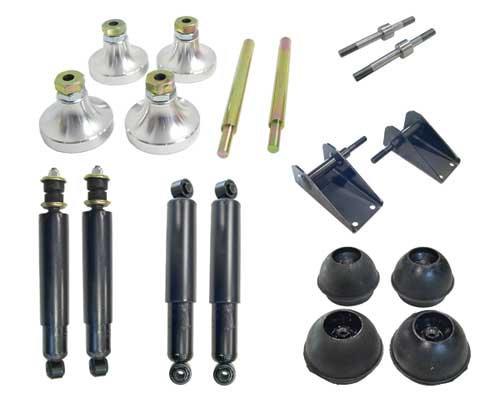 Hydrolastic Wet To Dry With Hi lo Suspension
This Wet to Dry kit is the same as the MMKT0901 kit but with standard KYB oil-filled tube shocks.
Part: MMKT0902


---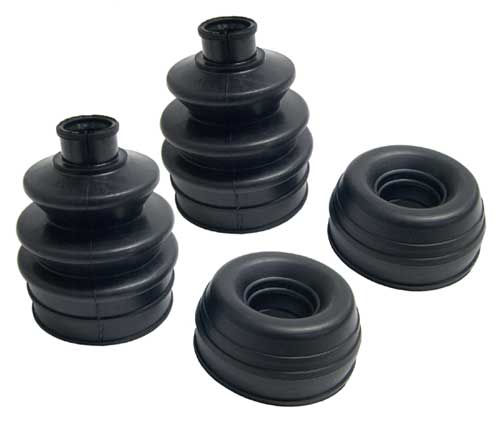 Inner And Outer CV Boot Kits
All models with rod change transmissions have both inner and outer CV joints and thus need 4 boots to maintain it in a safe condition. Our special kit includes 2 inner and 2 outer boots!
Part: MMKT0520

---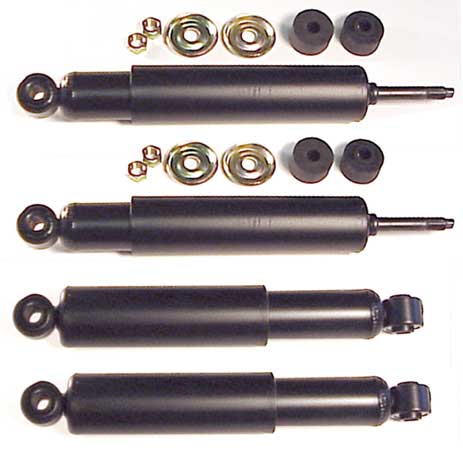 KYB Shock Absorber Kit Front And Rear

If your car keeps hopping or moving without your direction after you hit a bump in the road, you are sure to need new shocks. The "KYB" brand of shocks is a world respected shock for quality and durability. This kit includes all four stock type shocks in an easy to install kit.
Part: MMKT0128

---
More Suspension Kits and Other Kit Articles You Might Be Interested In