Save Money And Time With Our Top Selling Clutch Kits for Your Classic Mini
Want to save money and time? Then these Clutch Kits are just for you. From Verto and Pre-Verto Clutches, to Master Clutch Cylinder Rebuilds, and OEM as well as Aftermarket Hydraulic Maintenance Kits, we put all the parts you need for the job you're doing into one convenient kit. It's a win, win, win!
Questions? We're happy to assist you! Our expert staff of specialists are available by phone at 1-800-946-2642 or by email.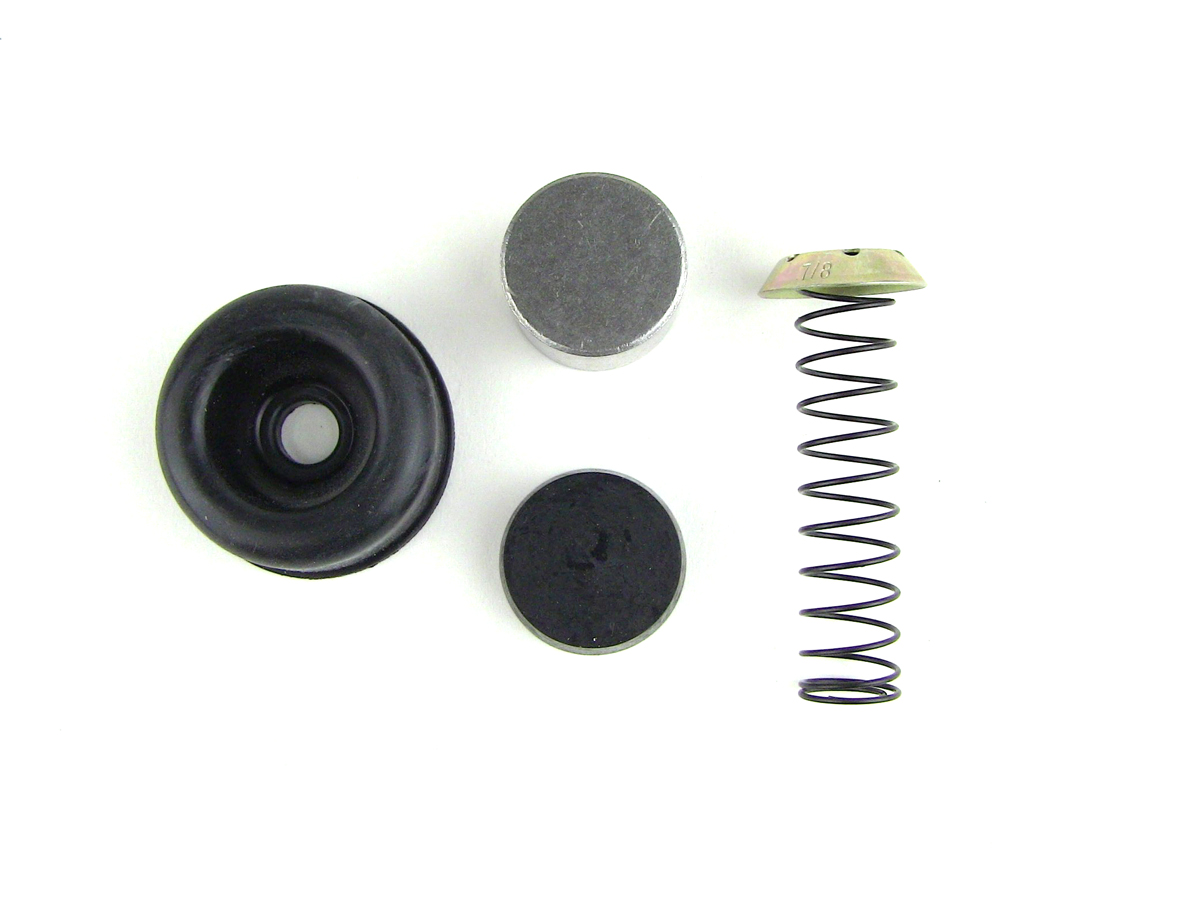 Clutch Slave Cylinder Kit Pre Verto
Rebuild kit (rubber) for early clutch slave cylinder. This kit fits all Mini's prior to Verto type!
Part: GRK4008-KIT


---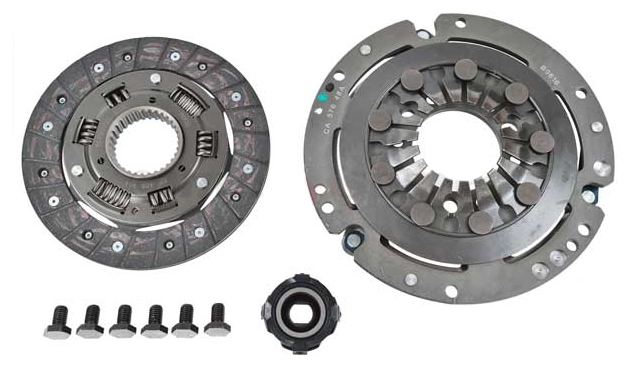 Verto Clutch Kit

Three piece verto clutch kit, has a 180mm wide clutch plate, pressure plate and release bearing, fits all cars pre 1990 VERTO assemblies until fitment of 1275cc engines.
Part: CK9035


---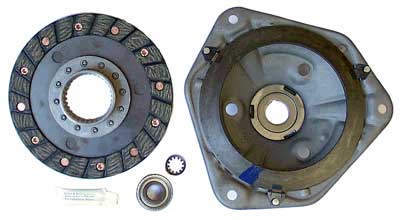 Pre-Verto Clutch Kit, Borg & Beck
Classic Mini Pre-Verto Clutch Kit uses legendary Bork & Beck quality! Clutch Kit fits all models and sizes of engines with diaphragm clutches pre-"A+".
Part: GCK100MS


---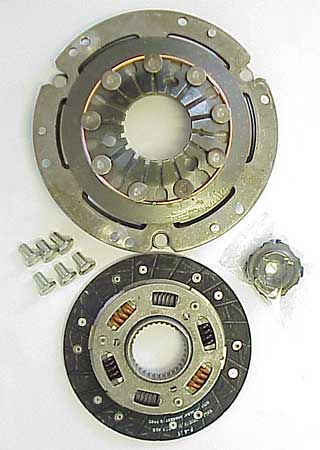 Verto Clutch Kit Fits Non Fuel Injected Cars Up To 1990
Text: This Borg & Beck kit comes with a 180mm wide clutch plate and a pressure plate with the best clamping pressure available.
Part: GCK151AF


---
Verto Clutch Kit Fits All 1300cc Fuel Injected Classic Minis

Text: 3 piece clutch kit with the larger 190mm wide for 1990 on and all Classic Mini Cooper Fuel injected cars, but it can be used on earlier non injection Verto type engines only if the flywheel is 100% PERFECT WITHOUT WEAR.
Part: GCK152AF

---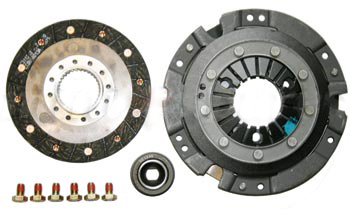 Classic Mini Turbo Clutch Kit

Text: Ideal for any tuning mods to any Verto flywheel but cars from 1990 were fitted with a larger 190mm clutch plate.
Part: GCK371AF

---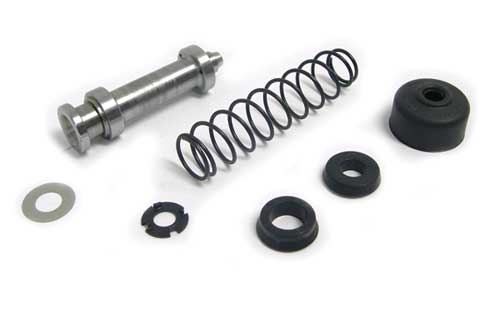 Clutch Master Cylinder Rebuild Kit
T
ext: Clutch Master Cylinder Repair kit for pre 1985 models- this kit has been amended to allow the upgrade of the early (full base cup) master cylinder to the later and improved ring seal design. (.75" Bore Size)
Part: GRK3007

---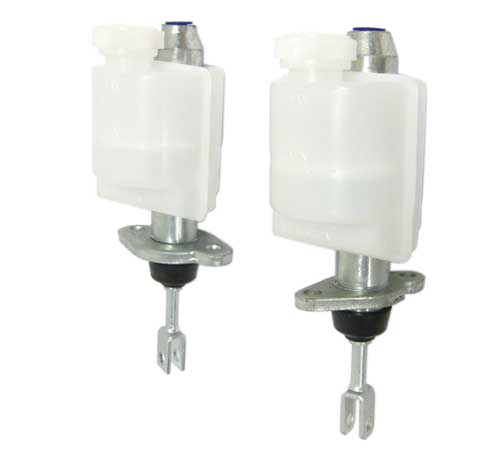 Brake & Clutch Master Cylinder Kit Latest Design
Text: Classic Mini Brake & Clutch Master Cylinder Kit Latest Design Classic Mini Brake & Clutch Master Cylider Kit Latest Design. Includes a GMC1008 clutch master and GMC171 brake master cylinder.
Part: MMKT0012


---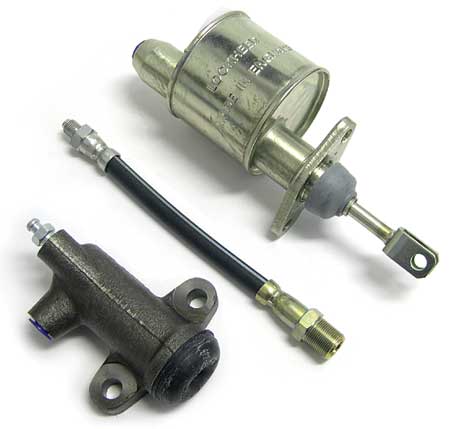 Clutch Hydraulic Maintenance Kit Pre-Verto
Text: This special kit includes a metal cannister master cylinder, an OE clutch slave cylinder and a new rubber slave hose!
Part: MMKT0014

---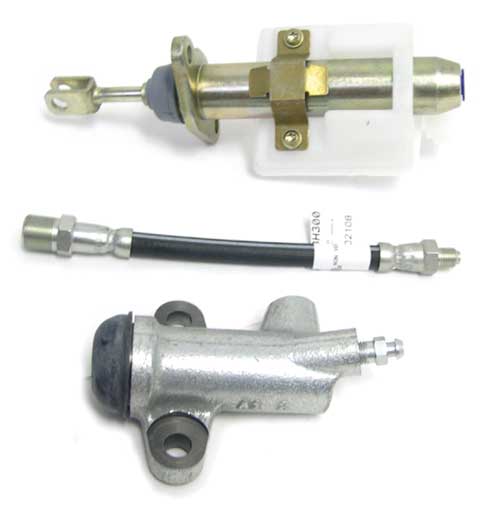 Aftermarket Clutch Hydraulic Maintenance Kit Pre-verto

Text: The Classic Mini Clutch Hydraulic Maintenance Kit can be a cost effective way to keep your car on the road.
Part: MMKT0014MS


---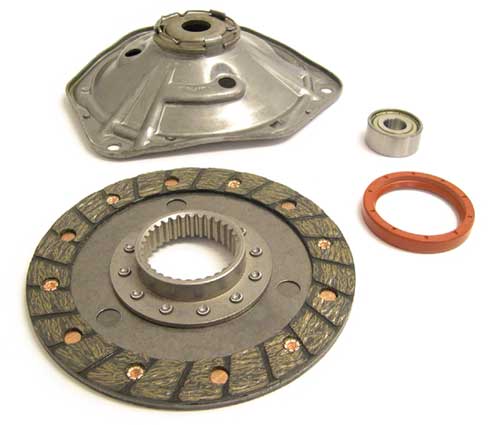 Clutch Kit Includes Primary Seal With Upgraded Blue Spot Clutch Pressure Plate
Text: The stock clutch pressure plate as found in most pre-verto 1275s is a 'green' spot version. Our special kit contains the upgraded "Blue" spot version.
Part: MMKT0016


---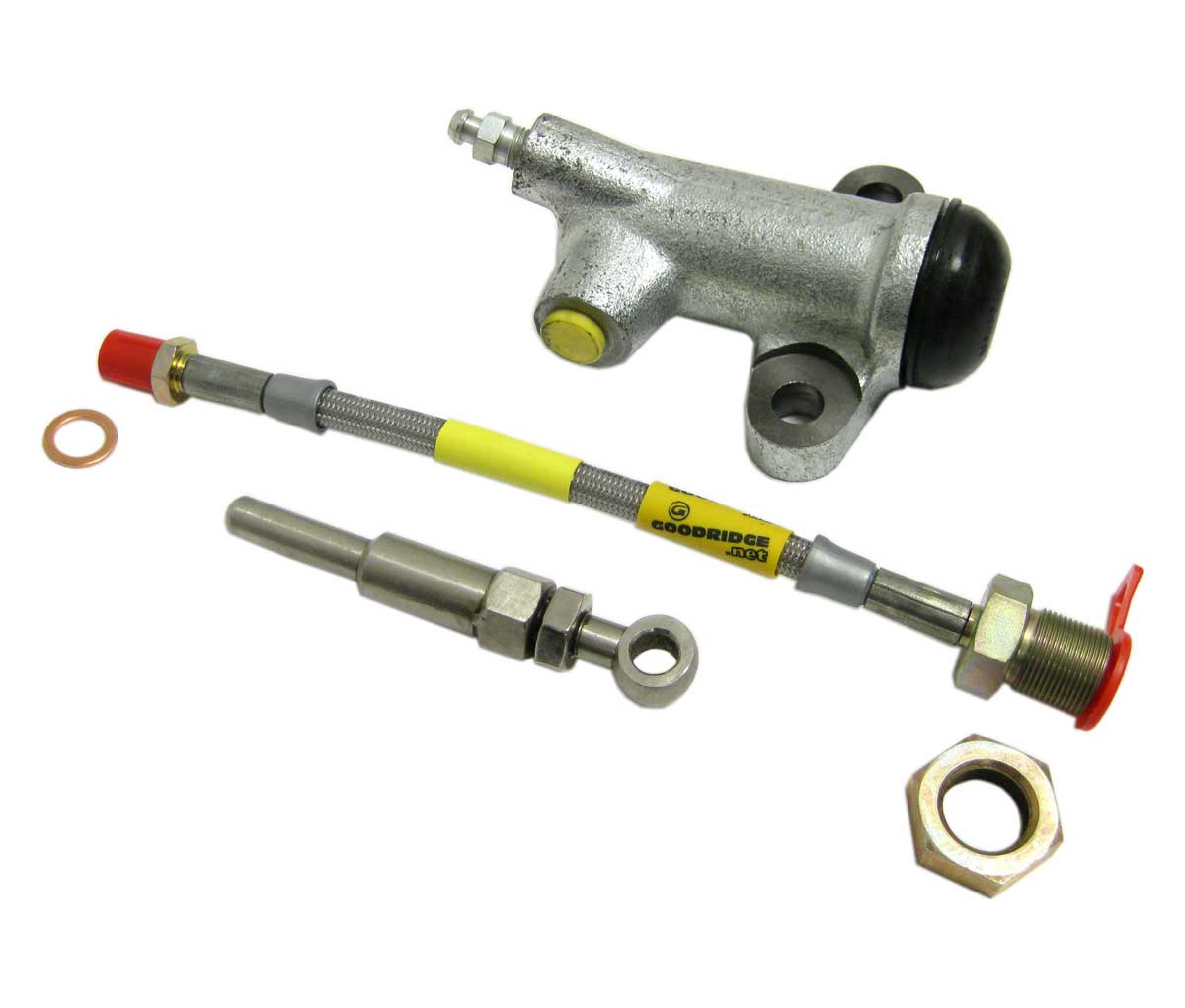 Clutch Mechanical Upgrade Kit
Text: Our Special Kit includes a new slave cylinder, a braided & teflon sleeved slave hose and a special adjustable length slave pushrod. This kit will work on all Classic Mini models prior to Verto style clutches.
Part: MMKT0018


---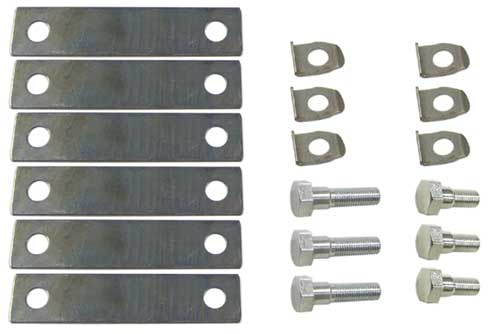 Flywheel To Clutch Hardware Kit

Text: Every time you replace your clutch or remove your flywheel you need to remove and re-torque at least 3 of the bolts that hold the clutch pressure plate. This kit includes both sets of the special shouldered bolts and a new set of straps!
Part: MMKT0304

---
More Clutch Kits for Your Classic Mini

More Kits You Might Be Interested In