Joys of owning a MINI Cooper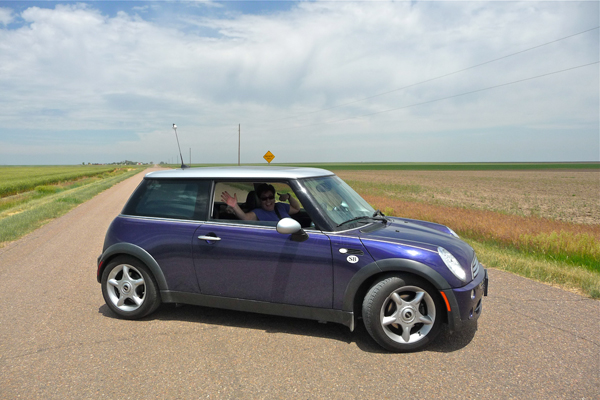 Im Barb, and this is Emma my Mini.
Lost and found on a pavement ends road in the middle of some midwest state driving from Arizona to Northern Minnesota after driving from Northern California to Arizona.
As a Teacher with a Mini, my vacations are on the road with friends.
This was the best, and just before my speeding ticket in Nebraska! Worth every penny to be Lost (and found) in my Mini.
Cold air Intake
twins baseball mickey house antenna ball
license plate holder
seat covers
chrome accents
white side repeaters
white tail light and side stickers of places I visit, SB, SF, BZB, SV, SP, ELY. (All bought from MiniMania except for Twins and stickers.)
I haven't joined a club or done any events but I always wave even with food in my hands!!
Thanks,
Barb & Emma
Sierra Vista, AZ