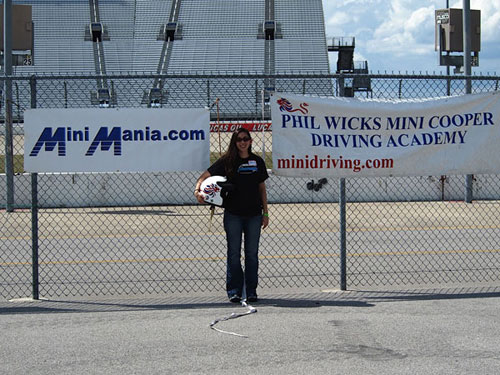 By Jessica Pabalate our 2011 Arrive & Drive Winner!
Congratulations again from everyone at Mini Mania!
Arrive and Drive with Don Racine and Phil Wicks
Nashville Superspeedway in Lebanon, TN on September 10, 2011
I was at work when I opened the email Don sent telling me that I won the essay contest for Arrive and Drive. I read it, and then reread it because I couldn't believe I won! I jumped up out of my chair emphatically yelling "I won, I won, I won!"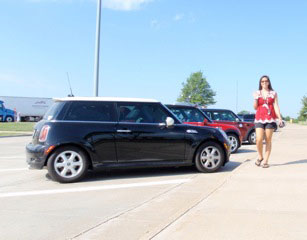 I'm not usually a very enthusiastic person so this behavior was pretty shocking. In fact, one of the only things that enthuses me is the MINI! My co-worker friend was startled and worriedly asked me what happened. By that time, I was already out the door to go tell everyone else. After the initial shock wore off, I wasn't quite sure what to expect. The only track experience I had, was one touring lap in my MINI at the Indy Motor Speedway. I had done a couple of autocrosses in parking lots, but had never been on a road course. So, since it was "Arrive" and "Drive," I left all of the speculation for when I arrived. The only thing I knew I was going to do was drive a MINI at the Nashville Superspeedway! And of course, I was looking forward to meeting Don Racine and Phil Wicks.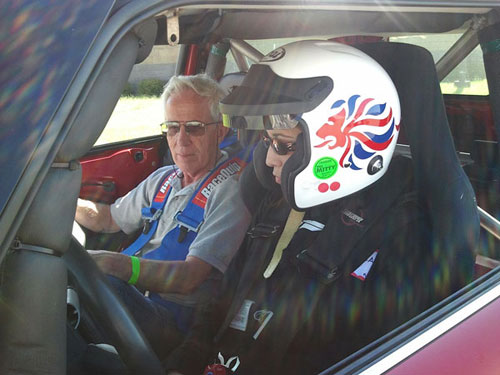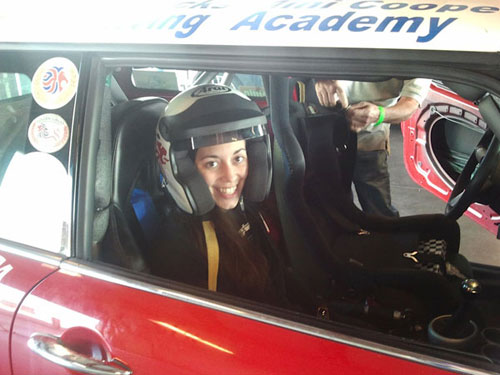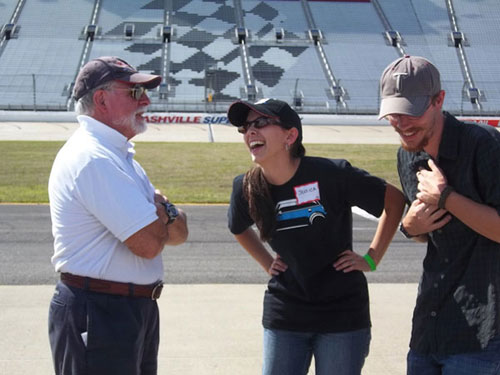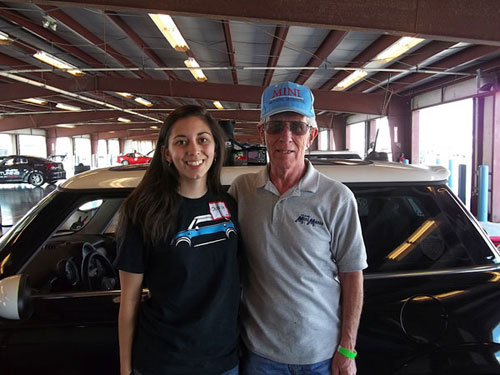 It was daunting at first when I pulled into the paddock because it was all so new and a little chaotic. I had never been to an event like this and I wasn't sure where anything was or what I should be doing. After getting a schedule and attending the first class session, I was ready to have some fun. The classes were a good introduction and explained what we needed to know on the track. They told us what the different flags meant, the hand signal for passing, and about the track. Phil fitted me with his very own "special" helmet that he has won many races with. When it was time to get in the car, I learned about the submarine harness and felt extremely safe once I was strapped in and had on my helmet. But the real learning came from driving. I knew I would never remember or learn everything that day, but it was a great introduction and it has me itching for more. Between track time and class sessions, it was great to meet the other drivers. The Mini community is so fun and friendly and it was interesting to hear about the others cars and stories.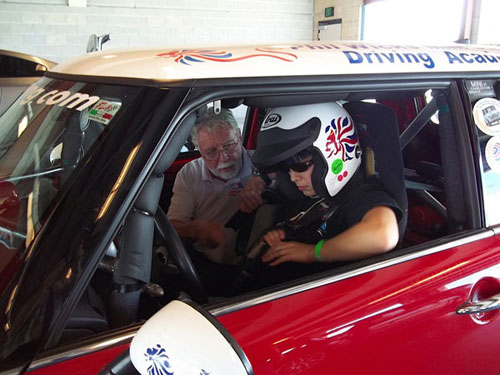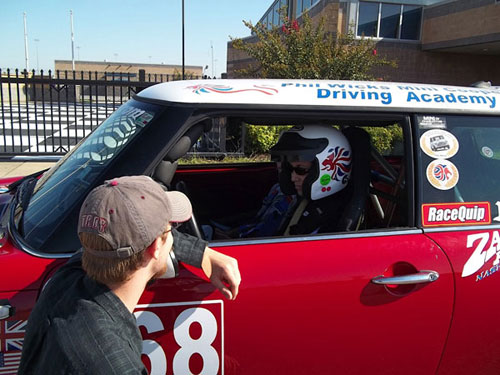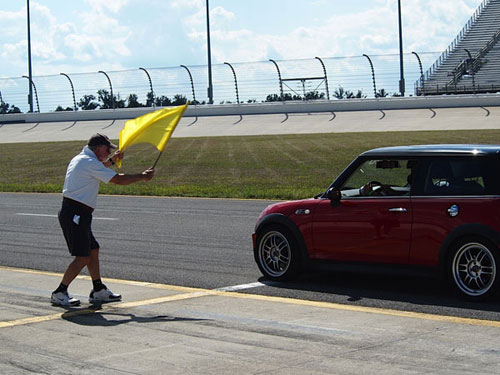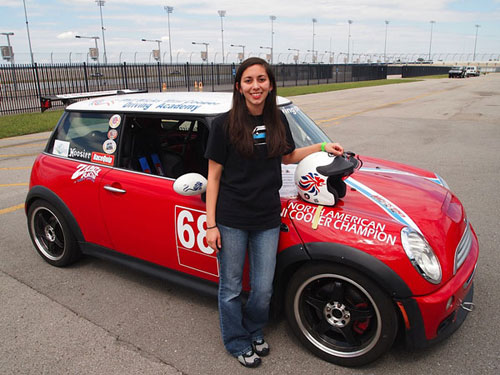 My new favorite word is now "apex" and I am always looking for it when I make a turn! This experience is forever engrained in my mind, and little recollections present themselves to me every time I'm behind the wheel. One thing that stands out is when Don kept talking about knowing, or finding, the limits of the car. When I first drove Phil's race MINI, I was not afraid of the car at all, undoubtedly due to the racing setup. After that, I drove my stock MINI Cooper so I could get a feel of its handling while on a course. I was completely afraid of my car. I definitely did not want to find its limit! On my last laps of the day, I was trying to perfect the downshifting, braking, and correct moment of turning in a sharp curve to catch the apex. I then found the limits of Phil's car. Sorry Phil! Don and Phil were really great instructors and I also had a lot of fun riding with each of them on the track. They both drove very different but were equally as exciting and I could tell without a doubt that they were race drivers!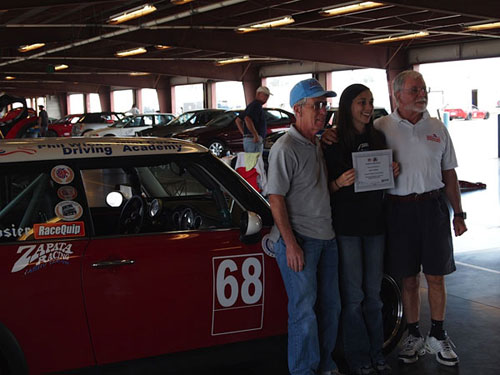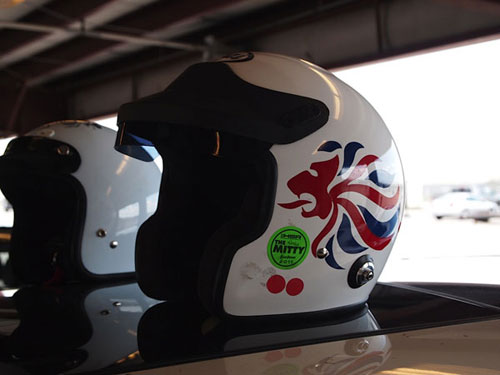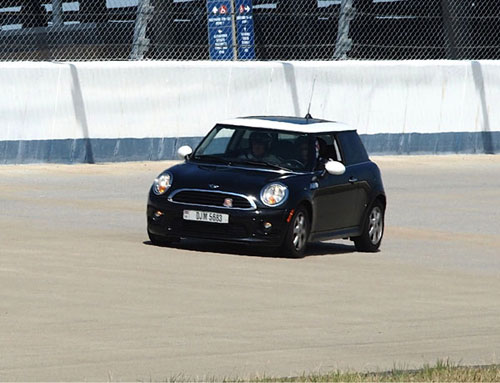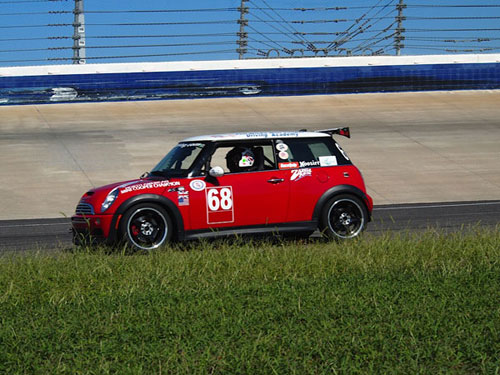 This experience has definitely changed the way I think when I get into a car. I feel like a much better driver, more focused and aware, and it is a lot more fun to drive. It has furthered my desire for a Classic Mini and a race MINI, when finances permit. It has also opened the door for a new interest in high performance driving. Now that I have some experience and have learned how these events work and how much fun they are, I will definitely be looking for some more opportunities to participate. This was definitely the experience of a lifetime and I will never forget it! Thank you Don Racine & Mini Mania and also Phil Wicks and his driving academy for making it happen!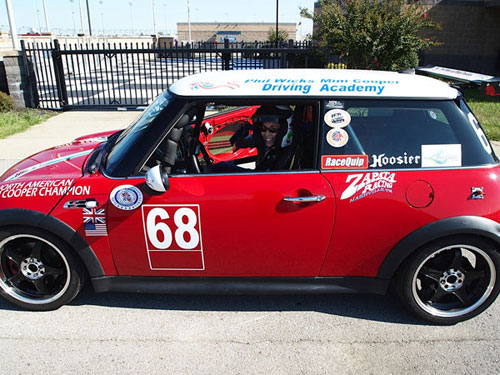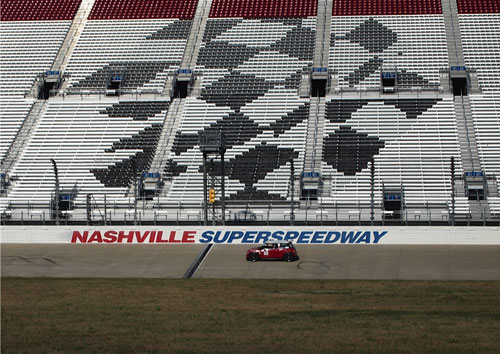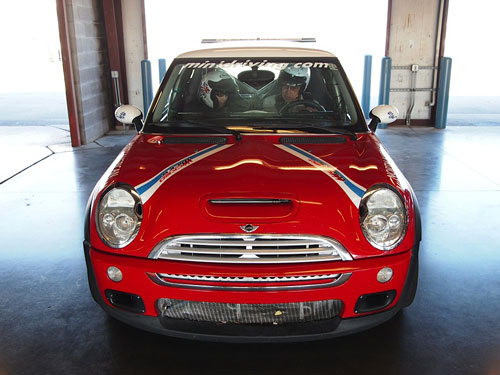 Related Articles