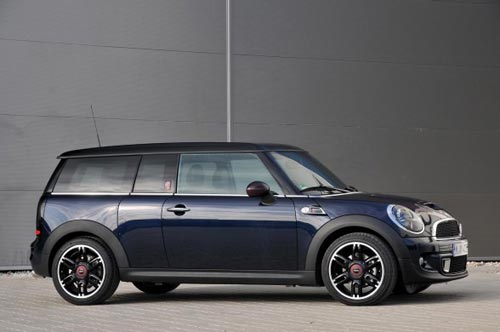 Now that the Mini Countryman has paved the way for larger, more utilitarian versions of the standard coupe, the company is considering something along the lines of a mini-minivan. Don't worry: there will be no sliding doors or swiveling seats.
Instead, it would most likely ride on the same chassis as the Countryman, but punch out all the interior dimensions to their limits. The result would be a vanlike silhouette and extra space for passengers and cargo.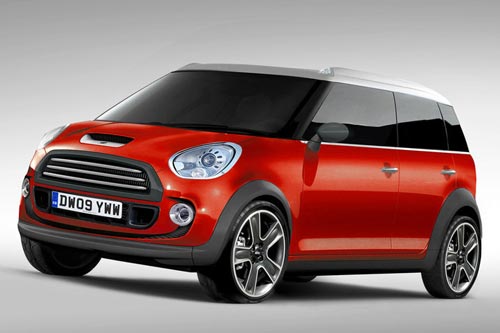 An executive at Mini recently revealed that the Countryman chassis has the flexibility to add a few inches of wheelbase, so the space concept could benefit from a slightly larger footprint. A third row isn't likely, but extra cargo room and adjustable rear seats could be one way to make the space concept a little more useful than the Countryman.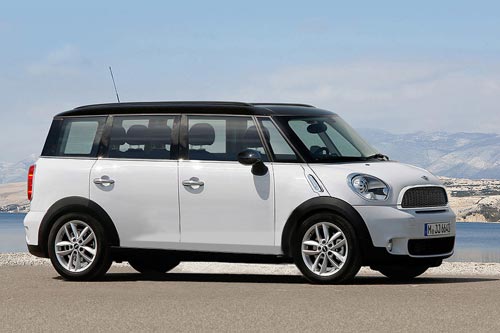 MINI intends on showing a cargo van version of the current Clubman in late February at the Geneva Motor Show. The concept (which could be very close to production) reportedly will feature two seats and a flat load floor. Gone are the typical rear windows and in their place sheet metal for greater safety and reduced cost.
Rumor has it MINI wants to bring the version of the Clubman to market as a way to capture commercial sales in Europe that are currently not served by the MINI brand. It's unknown whether or not MINI intends to import the car to the North American market.