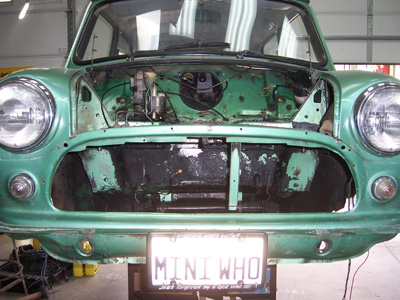 Here our some shots of our Vtec Mini.
We used a
Honda civic
car for parts.
Steering colum; wire loom, complete wire loom from the
tail lights
to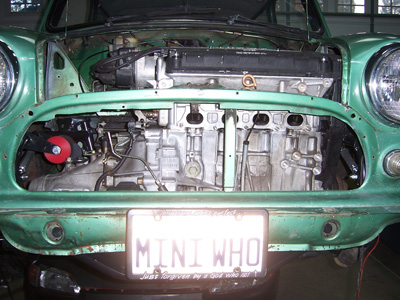 head lights, stock Honda gouges trimmed with walnut, like dash. Used bun out of
gas tank
installed into stock mini tank used stock
fuel pump
and sender out of Honda (works great) and we used the stock Honda throttle pedal assembly and cables.
The motor is a HMO B16 190 hp. Changed out the transmission to a Acura LS tranny with positrack. The 426 gears work alot better then the 440 gears.
Next I will install A/C, the mini also set up for cruise control. Too much fun to drive, it already has 1500 miles on it! It will be my every day driver.
Thanks for all your help will see you soon!!
- Rick