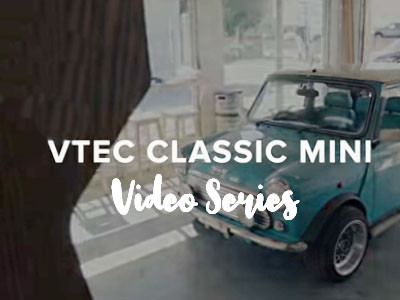 Curious about what goes into a Classic Mini VTEC Conversion?

Looking for MORE part info on VTEC conversions? Check out the Mini Mania VTEC shop HERE

This video series was created by our YouTube partner, Steveston Motor Company and gives you a glimpse and all that goes into this detailed and very technical build. Check out the links below for the entire video series.

This video series on Building a VTEC Mini was a "fun" project Steveston Motor Co. undertook for their own pleasure. They do not want to convey that this is their usual high standard for quality work nor that was in intended to be a "How To" video. It was merely a series intended to entertain and bring a smile.


---
Looking for MORE VTEC rebuild videos?
Check out another great VTEC rebuild video from our friends at Steveston Motor Company

CLICK HERE FOR VIDEO